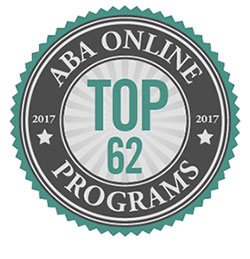 A graduate degree in education, psychology, or behavior analysis, along with a Behavior Analyst Certification Board (BACB)-approved course sequence as either part of the grad program or independent of it, is required to qualify to take the Board Certified Behavior Analyst (BCBA) exam. Many states now require BCBA certification for state licensure, not to mention that many employers demand it due to a growing number of autism insurance mandate laws that require it for insurance reimbursement.
The BACB approves course sequences offered in three ways:
As part of the curriculum included in a master's degree program in education, psychology, or behavior analysis
As a graduate certificate earned concurrent with a master's degree in education, psychology, or behavior analysis
As a stand-alone post-graduate certificate program available to those that already hold a master's or doctorate in education, psychology or behavior analysis
(Note: Programs offered entirely online do not include the practicum required to earn BCBA certification. Students in these programs would need to document the required experience hours independently.) 
Countless fields have benefitted from the proliferation of top-quality online programs that produce qualified graduates eager to make an impact in their field – and applied behavior analysis is no exception.
For teachers early in their careers, students of psychology, and future ABAs with their sights set on BCBA certification, earning a qualifying master's in education, psychology, or behavior analysis is the goal.
For those who have already earned their graduate degree in one of these areas but just need to complete the BACB-approved course sequence so they can meet eligibility requirements for the certification exam, a post-master's course sequence in ABA is what they're after.
Fortunately, more than 60 institutions in the U.S. offer master's degree and advanced certificate programs with the BACB-verified course sequence in a fully online format to accommodate teachers, BCaBA's looking to advance, and other working students and professionals who need the convenience and flexibility they can only get from an online program.
But how do you know the online grad degree or certificate program you choose will qualify you for BCBA certification? Fortunately, many institutions offering programs online have already done the work of designing a series of courses and getting a stamp of approval from the BACB.
Here we have put every one of the pre-qualified online programs available in the U.S. in one place – all 62 of them. This means zero guesswork and no worries about needing to submit your transcripts and course syllabus to the BACB for evaluation. Every single one of the programs shown here has already been evaluated and has received pre-approval from the Behavior Analysis Certification Board. And every single one of these programs is available entirely online with absolutely no in-person requirements.
The following list, organized by state and by institution, includes only 100% online programs with a BACB-approved course sequence. BACB experience requirements must be met to be eligible for BCBA certification.