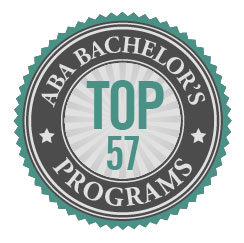 Whether you want to study education, psychology, or another discipline at the bachelor's level, you can add 'assistant behavior analyst' to your repertoire by completing the right series of courses and becoming certified.
The Behavior Analyst Certification Board's (BACB) Board Certified Assistant Behavior Analyst (BCaBA) credential is the standard for anybody looking to establish themselves in ABA, whether in the clinic or the classroom.
It is an extremely marketable credential, and one that is usually required to land a job as a dedicated ABA assistant. Autism insurance mandate laws almost always state that only ABA services that are provided by board certified professionals are eligible for reimbursement. This makes hiring BCaBA-certified assistants an absolute imperative for ABA clinics in most cases.
Ok – so what do you need to qualify for board certification?
A bachelor's degree in any discipline… along with ABA courses that meet board requirements… some pre-professional experience… and a passing score on the BCaBA exam. That's it.
<!- mfunc feat_school ->
<!- /mfunc search_box_body ->
And what's the easiest way to make sure you take the right ABA courses?
To be clear, you can take ABA courses through a program that doesn't have the BACB's stamp of approval, but you'll need to submit your syllabus and transcripts for review to make sure it passes muster – a nail biter that most people would like to avoid.
Enrolling in a pre-approved bachelor's program or stand-alone BCaBA course sequence simply takes the guesswork and stress out of meeting the education requirements to qualify for the BCaBA exam.
ABA Bachelor's and Course Sequence for BCaBA Certification
So where can you find these programs?
We got you covered…
We've included a few key points so you can narrow down your options and find the program that meets your needs… and your budget. And to make it a little easier to find the program that works for you, we organized the list by state.
<!- mfunc search_btn -> <!- /mfunc search_btn ->
---
This list features programs that our editorial staff hand selected to present as top recommendations. We believe the many aspects of a program that come together to create an exceptional student experience can't be reduced to numbers alone, so no formula was used to attempt to score or rank these programs. Instead, they represent our top picks based on a thoughtful review of the things we know mean the most to students. Each one of these programs offers something unique, and all come equally highly recommended. We stand behind the principal of editorial integrity and make these recommendations independently and without compensation.
---
ALABAMA
ALASKA
CALIFORNIA
COLORADO
CONNECTICUT
FLORIDA
GEORGIA
HAWAII
ILLINOIS
INDIANA
KANSAS
MASSACHUSETTS
MICHIGAN
MINNESOTA
MISSOURI
MONTANA
NEBRASKA
NEVADA
NEW JERSEY
NEW YORK
OREGON
PENNSYLVANIA
SOUTH CAROLINA
TEXAS
UTAH
WEST VIRGINIA
Note: Student-to-faculty ratios shown are institution-wide and not specific to the featured program. Tuition and related fees do not take into account any type of financial aid assistance you may qualify for, and books and related expenses are not included in the total. In instances where ABA was offered as a specialized track within another major, the institution provides the total number of graduates within that major.
All schools shown here have been contacted and informed of their inclusion on this list. Schools that do not wish to be featured are immediately removed. School names are the registered trademarks of their original owners. The use of any trade name or trademark does not imply any association with the school.
<!- mfunc feat_school ->