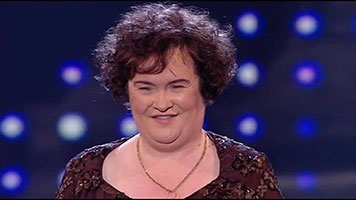 Everybody in the ABA community has heard that Jerry Seinfeld sometimes says he thinks he might have Aspergers … E! and TMZ won't let you forget that American Idol finalist James Durbin is on the spectrum… and there's even no shortage of speculation about great historical scientific personages like Einstein, Newton and Tesla.
But there are plenty of other success stories that don't involve the ultra-famous, uber-rich or hyperintelligent.
For many parents with kids newly diagnosed with autism spectrum disorder, it can feel good to learn that it's completely possible for people on the spectrum to have full and meaningful lives. Of course, this doesn't necessarily mean hitting the big time or being a titan of industry … but it couldn't hurt.
<!- mfunc feat_school ->
Featured Programs:
Sponsored School(s)
<!- /mfunc feat_school ->
So here are five success stories of individuals with ASD – a couple you'll recognize from the headlines, others you probably won't. But one thing for sure is that they're all recognized for a lot more than just their disability.
Stephen Wiltshire – Acclaimed Artist

Stephen Wiltshire was born in London in 1974 and quickly showed many of the typical symptoms of ASD—he was mute and appeared to live almost entirely in his own world, obsessing over esoteric subjects like American automobiles. He was diagnosed at age three, and remained unable to speak until he was eight.

But one thing he could do was draw. He began to sketch the buildings of London and the drawings were extraordinarily detailed—accurate down to the finest architectural detail, even after only a glance. He sold his first drawing at eight, and the Prime Minister commissioned him to draw Salisbury Cathedral.

By the time he was 32, Wiltshire's skills had been recognized as a Member of the Order of the British Empire, and he was given a permanent gallery on the Royal Opera Arcade in London to exhibit his works.
Justin Hansen – Football Star

Justin hated football at first. Hated that his dad made him start playing in grade school. Hated being around the other players. Hated the coaches, who didn't want him there in the first place, a lumbering kid with Aspergers who they saw as a charity case.

But he was good at it. Being bullied, even though he was the biggest kid on his block, resulted in a lot of pent-up emotions – easy to take out in a game, exploding across the line, unleashing himself on some unsuspecting offensive lineman or running back.

It didn't matter that he didn't like to make eye contact with anyone. It didn't matter that he didn't like to leave his room, preferred to play games of strategy and imagination instead of going out with friends—he didn't have many friends anyway.

But life in the locker room changed that. By the time he was a senior, Justin wasn't just the odd man out—he was the exceptional defensive lineman that colleges were trying to recruit. He landed a Division I scholarship at Colorado State university, became part of the team, one of the guys. Along the way, he learned to socialize. Teammates took him along to hang out. He learned to laugh, make small-talk.

Today Justin dreams of landing a roster spot in the National Football League. It's a long way for the kid with ASD who hated football.
<!- mfunc search_btn -> <!- /mfunc search_btn ->
Temple Grandin – Animal Behaviorist

Temple Grandin is one of the most well-known autism success stories talked about in the ABA community. What's she's known for is something that would be impressive to anyone – from animal lovers to industry innovators to neurodiversity rights advocates: Not only has she contributed groundbreaking work to the field of animal science, she moonlights as a speaker and advocate for people on the autism spectrum.

But the science came first—although Grandin showed all the classic signs of high-functioning autism at a young age, she was not formally diagnosed with ASD until she was 64, already with a long and distinguished career behind her. She was an early proponent of the humane treatment of livestock and has published more than sixty papers on livestock handling.

But in the ASD advocacy and ABA community she's best known for inventing the "hug machine," a device that applies the kind of evenly distributed head-to-toe deep pressure throughout the body that has been shown to mitigate anxiety and help hypersensitive individuals with ASD relax. Many variations of the hug machine are now widely available, from off-the-shelf inflatable products for kids and wearable items, to commercial squeeze machines for clinical use.
Susan Boyle – Singer

Susan Boyle was 47 when her singing career was launched, but she made up for the late start with a big splash. After a jaw-dropping premiere on the talent-search show Britain's Got Talent, Boyle went on to release a debut album that smashed records for first week sales and went on to become the best-selling album of all time in the United Kingdom.

She sang for the Queen's Diamond Jubilee – the highest honor for a vocalist in Great Britain – and went on to a successful and enormously lucrative career. It's a little surprising that she wasn't discovered till she was almost 50. But the fact that she struggled with Aspergers Syndrome her whole life might have had something to do with it.

Press reports of erratic behavior in the wake of her televised appearance on BGT surfaced almost immediately, and rumors she was committed for a time to a psychiatric hospital swirled. The strain and pressure of fame are a lot for anyone to handle—but Boyle still didn't know she had Aspergers. As a child, she'd been told she had brain damage, but wasn't offered any treatment options.

After being officially diagnosed with Aspergers at 51, she went on to continue her career and receive the help and understanding she needed to cope with the demands of stardom.
Matt Cottle – Accomplished Baker

When Matt Cottle asked his supervisor at a Scottsdale grocery store if he could switch from being a bagger to working in the bakery, she told him he'd never do anything more than collect grocery carts in the parking lot of the store.

Cottle had fallen in love with cooking in high school during a culinary demonstration. With the stereotypical obsessiveness of someone with ASD, he thought about baking all the time. He thought about it through six years of working at the grocery store. He thought about it during multiple attempts at entering culinary school, even though he was rejected every time because of issues stemming from his autism.

Finally, Cottle decided to make his own way and do for himself what no one would help him with. He found a pastry chef willing to give him one-on-one lessons, and in time he refined his craft, bringing a new level of mastery and creativity to the art of baking.

Then he made the big leap toward realizing his dream and opened his own bakery. As homage to both his new profession and his disorder, he couldn't help but give it a name that would help remind the culinary world of what he had to overcome to get to where he was. He called it the Stuttering King Bakery.

Together with his mother, Cottle runs a catering business out of their home serving up delectable baked treats around the Phoenix metro area… Not bad for a guy people didn't think could do anything more than collect grocery carts.
<!- mfunc search_btn -> <!- /mfunc search_btn ->