Applied behavior analysis therapists, also called ABA therapists, are experts in all things behavior. They help children with autism learn new skills and find a place in a world that can often feel overwhelming to them . ABA therapists can also  guide people with eating disorders on their journeys towards healthier, happier lives. And with an ABA therapist's help, people with traumatic brain injuries can learn how to regain independence.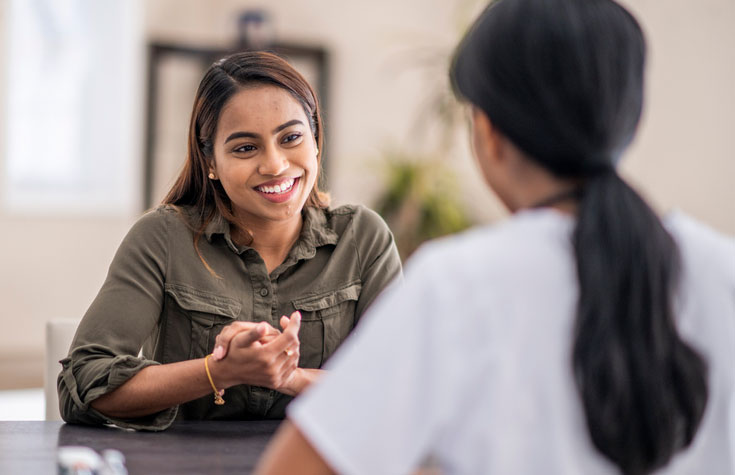 But what do ABA therapists actually do? And how do you become educated and experienced enough to be an ABA expert in the field of your choosing?
<!- mfunc feat_school ->
Featured Programs:
Sponsored School(s)
<!- /mfunc feat_school ->
What Does an ABA Therapist Do?
The main goals of an ABA therapist include identifying troublesome behaviors, creating a treatment plan to replace them with more desirable ones, and in many cases, giving their clients the resources needed to enact great personal changes in their day-to-day lives.
To do this, behavior analysts employ a wide range of techniques:
Positive reinforcement. To encourage desirable behaviors, therapists often use a rewards system. This way, a client or patient develops a positive association with the desirable action.
Especially for children with autism, seeing a behavior in action repeatedly can be a powerful learning opportunity. Modeling can cover anything from how to brush your teeth to how to navigate social situations.
When a client displays undesirable behaviors, a therapist may redirect their attention to something more positive.
Discrete Trial Training. Sometimes, teaching a desirable behavior means breaking it down into small, easy-to-understand parts. While this is useful for physical behaviors, it can also be helpful in emotional regulation.
These evidence-based techniques (and the many others skilled ABA therapists have in their arsenal) can be strung together to serve any number of clients.
What is a typical ABA Therapist Job Description?
ABA-related jobs can be found in all kinds of industries from criminal justice to pediatric care. Some ABA therapists are charged with working with individual clients while others have more administrative or supervisory roles.
No matter their specific role or what industry they work in, an ABA therapist's job description and duties are likely to include:
Performing functional behavior assessments.
Collecting observations from family, teachers, and other responsible parties close to the patient.
Working with doctors, other therapists, and caregivers to create a comprehensive treatment plan.
Implementing behavior interventions directly based on treatment plans
Training and supervising caregivers, assistant behavior analysts, and other coworkers who interact with patients and clients.
Crafting policies and procedures for hospitals, schools, clinics, HR departments, or anywhere else behavior and communication are central.
Helping parents and loved ones implement ABA techniques at home.
Documenting patient status and outcomes.
Some of these duties may change depending on the population a therapist serves, but communication, up-to-date ABA knowledge, and interdisciplinary cooperation are almost always central.
---
Step 1. Meet the Degree Requirements to Become an ABA Therapist
Step 2. Meet The Experience Requirements To Become an ABA Therapist
Step 3. Take the BCBA Exam and Become Certified as a Board Certified Behavior Analyst (BCBA)
Step 4. Get a License to Practice as an ABA Therapist
Step 5. Get a Job as an ABA Therapist
An Introduction to the Behavior Analyst Certification Board and the Model Act for Regulating ABAs
Regulation and Licensure of Applied Behavior Analysts Remains Varied
BCBA® Certification Helps Standardize Requirements For ABAs
---
Step 1. Meet the Degree Requirements to Become an ABA Therapist
Because ABA therapists are often expected to understand the intricacies of human behavior, apply that knowledge to real-world issues, and communicate with and supervise others, the job often requires a Master's degree in ABA. However, even though earning a bachelor's degree in applied behavior analysis or another psychology-adjacent field may be helpful, many Master's programs don't require students to hold such a degree.
<!- mfunc search_btn -> <!- /mfunc search_btn ->
Some of the most popular graduate degree programs for budding ABA therapists include:
Master of Science (MS) in Behavior Analysis
Master of Arts (MA) in Applied Behavior Analysis
Master of Science (MS) In Counseling with an option in Applied Behavior Analysis
Masters in Psychology with a specialty in Applied Behavior Analysis
Master of Arts (MA) in Psychology with a concentration in Applied Behavior Analysis
Master of Arts (MA) in Special Education (Applied Behavior Analysis)
Master of Arts (MA) in Applied Behavior Analysis
Many of these programs can be found in schools of psychology, counseling and family therapy, behavior analysis, and special education. But no matter what program you choose, it's often wise to choose one that's accredited by the ABAI — the Association for Behavior Analysis International.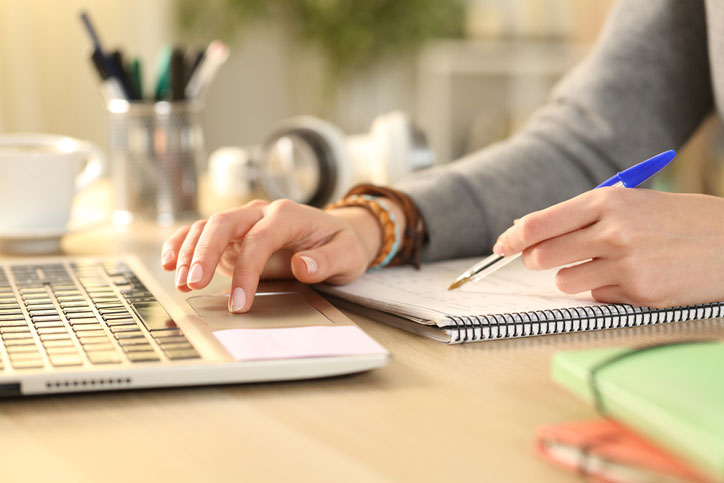 The ABAI has been accrediting college-level behavior analysis programs since 1993. It's recognized by the Council for Higher Education Accreditation for its dedication to standardizing ABA program curriculum and, by extension, ABA as an evidence-based field.
Today, many employers, state licensing boards, and professional credentialing agencies require ABA therapists to have a degree from an ABAI-accredited school.
Standard ABA Curriculum and an Alternate Route for Budding Therapists
ABAI doesn't just accredit entire degree programs. They also help schools develop and maintain groups of classes that meet professional ABA licensure requirements — even if the program itself isn't ABAI-accredited. These groups of classes are called Verified Course Sequences (VCSs).
According to the 2022 Board Certified Behavior Analyst® Handbook, ABAI-approved VCSs must include classes on:
Personnel management
Ethics
Data measurement and interpretation
Experimental design
ABA philosophical concepts and principles
Behavior assessment
Behavior intervention procedures
All ABAI-accredited programs contain the full range of VCS curriculum. But if a student is enrolled in a graduate degree program that isn't fully ABAI-accredited, they may still be able to become a licensed ABA therapist if their coursework includes the right amount of classes on these subjects.
How long does it take to earn a graduate degree in applied behavior analysis?
Many ABA Master's programs take about two years to complete. With the four years it often takes to earn a bachelor's degree, that puts the time it takes to earn an ABA graduate degree at about six years.
However, it's important to remember that to become a licensed ABA therapist, you may have to pass a certification exam, become licensed in your state, and/or complete a certain amount of fieldwork — all variables that may change your specific timeline.
SEE IF AN ABA MASTER'S IS RIGHT FOR YOU
Step 2. Meet The Experience Requirements To Become an ABA Therapist
While earning your graduate degree in applied behavior analysis, you'll likely be required to complete supervised fieldwork hours. In fact, if you wish to become a BCBA® (Board Certified Behavior Analyst), doing fieldwork is a requirement. The same is also true to become licensed to practice in many states. If you enroll in an ABAI-accredited program, fieldwork will likely be part of the curriculum.
The 2022 Board Certified Behavior Analyst® Handbook lists the following activities as acceptable ways to fulfill fieldwork requirements:
Implementing and overseeing ABA-based systems.
Conducting behavior assessments.
Crafting behavior plans.
Training others to implement ABA-based techniques.
Coordinating with interdisciplinary teams on care plans.
Researching ABA literature to bolster a client's individual care plan.
Meeting one-on-one with clients about behavior intervention services.
In most cases, BCBAs® need to complete 2,000 hours of supervised fieldwork as required by the BACB (Behavior Analyst Certification Board), the nation's largest ABA therapist certification agency. The Board also requires that students complete their fieldwork under an approved ABA professional who the student must maintain contact with.
However, the BACB also offers a concentrated supervised fieldwork option that allows students to complete this requirement in as little as 1,500 hours. The trade-off is that this pace requires more directly supervised hours and more meetings with one's BCBA® supervisor.
Though regulations vary, state ABA therapist licensure boards generally mirror these requirements. Whether a state requires fieldwork or not, the experience is most often integral to learning  how to implement ABA principles and develop new skills.
Step 3. Take the BCBA Exam and Become Certified as a Board Certified Behavior Analyst (BCBA)
After fulfilling your educational and fieldwork requirements, you may now be qualified to apply for the BCBA® exam administered by the BACB.
As of December 2022, the exam is made up of 185 multiple choice questions. 10 of them are ungraded. Broadly speaking, the exam covers basic behavior-analytic skills, client-centered responsibilities, and ethical concerns ABA therapists often encounter.
How do I get an ABA certification?
Passing the BCBA® certification exam is a gateway to professional ABA certification, but there are actually four different ways to qualify for certification.
According the the BACB, the four paths to certification (which all include fieldwork) are:
Through an ABAI-accredited graduate progra
By completing a graduate-level VCS offered by a qualifying institution. These are often reviewed, screened, or approved by the ABAI.
By being a full-time college faculty member at a qualifying institution. This path also requires holding an ABA-focused degree and teaching, researching, and publishing ABA content.
By holding a Doctorate and gaining 10 years worth of ABA practice experience while holding a license or professional credential.
The BACB determines eligibility, verifies your education, and assesses your qualifications. You'll apply to them for exam eligibility and they will issue and verify your certification when you have passed it.
What if I don't pass the BCBA® exam?
If you don't pass the exam on the first try, the BACB allows for up to eight exam attempts within a two-year period. After that, you may have to apply for the exam again. Also, each attempt comes with its own fees for scheduling and re-application.
Step 4. Get a License to Practice as an ABA Therapist
BACB certification is an important step in your ABA therapist journey, but it isn't usually the last one. Next, it's important to check if your state requires ABA professionals to be licensed.
Though each state is a little different, ABA therapists seeking state licensure often must:
Submit an application to the state licensing board. You may have to include school transcripts, proof of fieldwork experience, and BCBA® exam scores.
Pay state licensing fees.
Pass a background check.
Take a state-specific jurisprudence exam and/or class.
It's important to stay up-to-date on your own state's ABA licensing regulations. Fortunately, if you've interacted with practicing ABA professionals through fieldwork, you may have some great resources to turn to if things seem confusing.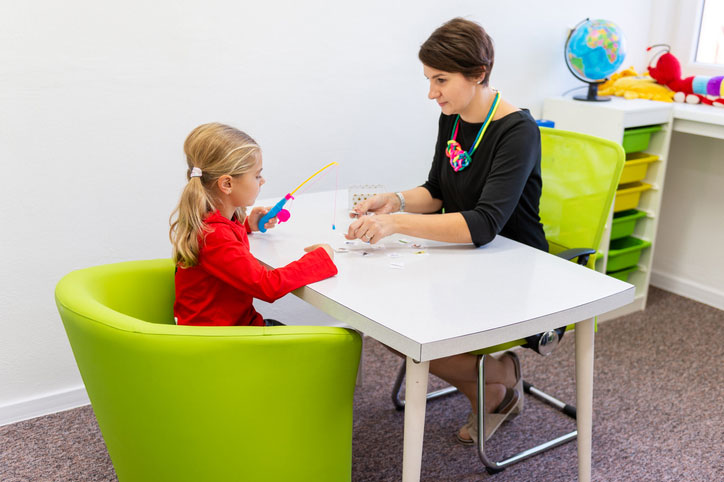 Step 5. Get a Job as an ABA Therapist
Though you may already have a career plan in mind, your fieldwork experience may have exposed you to some other wonderful opportunities in ABA therapy.
According to the BACB, BCBAs® often work in:
Each industry offers experienced ABA therapists their own unique opportunities. Students investigating their options can learn a lot by examining the important roles ABA professionals play in schools and healthcare communities.
ABA Therapists in Scholastic Settings
Every student in a classroom learns a bit differently. Some have behavioral issues. Others struggle with learning and neurodevelopmental disabilities like ADHD and autism. And as much as a teacher may want to help them all in their own individual ways, it can be overwhelming and downright impossible.
An in-school ABA therapist can help by:
Working with students one-on-one to reinforce desirable behaviors and extinct troublesome ones.
Developing IEPs (Individual Education Plans) for students with learning and developmental differences and helping teachers carry them out.
Teaching parents and families how to apply ABA principles at home.
Boosting the communication, learning, social, and coping skills of students with autism.
Holding in-service meetings to discuss relevant school-wide issues
Later in their careers, ABA therapists who work in schools may move on to be district policymakers and advocates who craft programs that make learning a little easier for everyone involved.
ABA Therapists in The Healthcare World
Stroke, brain injury, and surgical recovery aren't often purely physical concerns. Regaining independence can be an emotional and psychologically-taxing process. Because of this, rehabilitation facilities often employ ABA therapists to create care plans and help physical therapists offer all-encompassing services.
Similarly, ABA therapists can also work in nursing homes, assisted living communities, and memory care facilities that cater to seniors with dementia. They may help individual residents learn how to carry out activities of daily living or cope with the realities of aging — a field referred to as behavioral gerontology.
In all of these health-based environments, an ABA therapist is often instrumental in ensuring patients and clients get the right mix of services from the right healthcare providers.
What is the salary of an ABA therapist?
The Bureau of Labor Statistics does not separately track the salary data for applied behavior analysts. Instead, they are counted under the category of psychologists, all other. For 2021, the median salary for that group came in at $102,900.
Working your way up the ranks can have big benefits, though. The top ten percent, those with the most skill and experience, could make more than $133,200 per year. When you add that to the job satisfaction you get as an ABA therapist, it's compensation that's hard to beat!
An Introduction to the Behavior Analyst Certification Board and the Model Act for Regulating ABAs
With everything that goes into becoming an ABA therapist, it's important to understand who drafted the current rules and why. One agency that has been instrumental in doing so is the same organization that grants BCBA® certification: the Behavior Analyst Certification Board or BACB.
The BACB is a nonprofit organization made up of ABA educators, therapists, administrators, and other stakeholders in the field. While their certification programs are widely-recognized as the professional standard of the field, they've also done a lot of work to craft policy on a much wider level.
For years, state licensing agencies have modeled their licensing laws on BACB guidelines. However, in August 2018, the Association of Professional Behavior Analysts (APBA), a nonprofit advocacy group focused on protecting ABA practitioners and the people they serve, adopted the Model Behavior Analyst Licensure Act.
Based on BACB standards, this document outlines:
Legal standards established through state and national case law
Accepted standards for certification
Best practice and ethical standards in the behavior analysis profession
The primary purpose of this document is to serve as a framework for state and local governments who want to draft their own laws and regulations surrounding licensure for ABA professionals. It generally clarifies BACB regulations and makes them more suitable to be adopted as laws.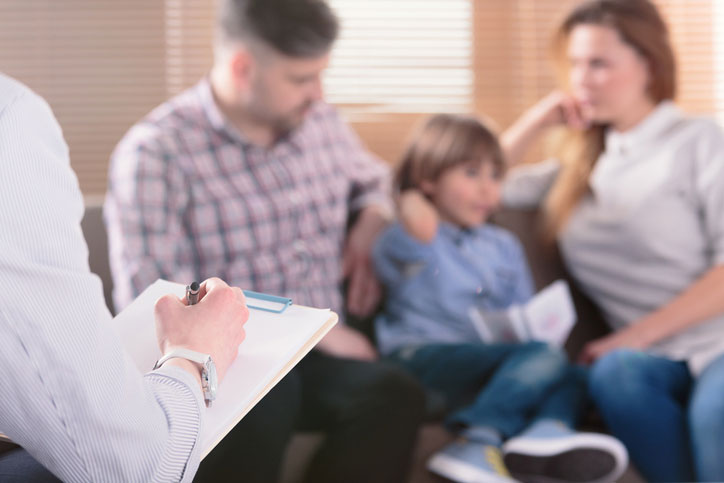 This may seem overly complicated, but together, the BACB and APBA are attempting to bring a level of consistency seen in other professions like nursing or psychology — professions that are both highly-regulated and highly-respected. And even though ABA is rapidly becoming more prominent and standardized, turning professional standards into laws can ensure patients, clients, practitioners, and students have a consistent, productive experience.
Regulation and Licensure of Applied Behavior Analysts Remains Varied
Despite the push to standardize state ABA licensing regulations across the country, there is still quite a variance from one state to the next.
As of December 2022, the BACB website lists 36 states as regulating behavior analysts in at least some capacity. These states fall into three main categories:
States that require BACB certification for all licensed ABA therapists
States where BACB certification is only one path. Other paths often involve earning a graduate degree and completing experience requirements (regulations similar to BACB rules, but not requiring BACB certification itself)
States that are in the process of adopting licensing laws. These states often use the Model Behavior Analyst Licensure Act as a guide.
As you approach the final licensing phase, you will work closely with your state board (usually a Board of Applied Behavior Analysts or Board of Psychological Examiners).
BCBA® Certification Helps Standardize Requirements For ABAs
Variations in state licensing laws make it seem as if there is little uniformity in the applied behavior analyst profession. For that reason, earning a BCBA® certification can tell employers and patients in any state that you have completed a rigorous education and gained dynamic, hands-on experience — no matter what local laws say.
As of October 2022, the Behavior Analyst Certification Board has certified almost 190,000 ABA practitioners at multiple levels. To get that distinction, many of those professionals had to learn specific evidence-based techniques, how to train people with little-to-no ABA experience, and how to do it all while adhering to a strong ethical code of conduct.
To top it all off, they had to practice those skills for sometimes thousands of hours in the real world under the guidance of experienced ABA professionals. If you find that prospect more electrifying than intimidating, continue your research by taking a detailed look at the BCBA® certification process. In doing so, you may discover what's at the heart of these sometimes stringent regulations: helping people of all kinds live reflective, fulfilling lives.
<!- mfunc feat_school ->
Featured Programs:
Sponsored School(s)
<!- /mfunc feat_school ->
2021 US Bureau of Labor Statistics salary and employment figures for Psychologists, All Other reflect national data, not school-specific information. Conditions in your area may vary. Data accessed January 2023.