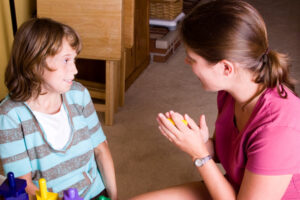 Applied behavior analysis (ABA) is a booming part of an expanding market for healthcare and mental therapy services. According to the Behavior Analyst Certification Board (BACB), the major industry group that certifies and represents ABA therapists, almost 50,000 individuals are on track to hold certifications in ABA, up from barely more than 8,000 ten years before.
ABA careers can be both lucrative and satisfying. Certified ABA therapists work in hospitals and nursing homes, in private practice and for big healthcare providers. They see patients ranging from convicted criminals to alcohol abusers to stroke patients. And as the only proven scientifically effective treatment for autism spectrum disorder, you also have the option of completely changing the lives of children and their families affected by that widespread disorder.
<!- mfunc feat_school ->
Featured Programs:
Sponsored School(s)
<!- /mfunc feat_school ->
What Does an ABA Therapist Do?
Applied behavior analysts address all types of behavioral problems by using the ABCs of ABA to understand and modify problem behaviors:
Antecedent – The prompt, or environmental stimulus, that leads to the behavior.
Behavior – The actions themselves that create a response to the antecedent.
Consequence – The outcome created by the behavior that results in either a reinforcement or punishment that encourages or discourages future repetitions of the cycle.
By properly evaluating the antecedent and the resulting behavior, ABA therapists can work to alter the consequences in ways that change the behavior to a more positive outcome. That can take the form of all types of different techniques, from using a token economy to wean smokers off of cigarettes, to using discrete trial training to assist in potty training with a toddler.
ABA offers powerful techniques that find applications in all kinds of environments, from education, to animal training, to healthcare and rehabilitation.
The specifics of ABA therapist jobs can look a lot different in each of those settings, but if you look carefully, you'll always see them using the ABCs to get the job done.
---
Step 1. Meet the Degree Requirements to Become an ABA Therapist
Step 2. Meet The Experience Requirements To Become an ABA Therapist
Step 3. Take the BCBA Exam and Become Certified as a Board Certified Behavior Analyst (BCBA)
Step 4. Get a License to Practice as an ABA Therapist
Step 5. Get a Job as an ABA Therapist
An Introduction to the Behavior Analyst Certification Board and the Model Act for Regulating ABAs
Regulation and Licensure of Applied Behavior Analysts Remains Varied
BCBA® Certification Helps Standardize Requirements For ABAs
---
Step 1. Meet the Degree Requirements to Become an ABA Therapist
Applied behavior analysis is a highly scientific, empirical method of analysis and treatment that requires a high level of education to perform. You can expect to spend a minimum of six years in school on your way to learning how to become an ABA therapist.
That will consist of at least four years of undergraduate study as you get a bachelor's degree to base your advanced education on. You have a lot of latitude at the bachelor's level when picking a degree. Master's programs do not necessarily require a bachelor's in applied behavior analysis, so you can branch out and study sociology, psychology, or even education to help broaden your base of skills to match the specialty you want to pursue as an ABA therapist.
<!- mfunc search_btn -> <!- /mfunc search_btn ->
Becoming a full-on ABA therapist also requires advanced training at the graduate level, however. The kind of skills and experience needed to perform ABA therapy are far more than you will get as an undergraduate. A bachelor's degree can qualify you for assistant therapist positions, but if you're aiming for the big kahuna, a master's program is where it's at.
SEE IF AN ABA MASTER'S IS RIGHT FOR YOU
What education do you need to be an ABA therapist?
To become a full-fledged ABA therapist by earning BCBA certification, you need to earn at least a master's degree in applied behavior analysis, education, or psychology. The program has to include what is called the Verified Course Sequence (VCS) determined by ABAI, the Association for Behavior Analysis International.
The VCS includes coursework in:
Ethics and professionalism
Concepts and principles of behavior analysis
Research methods in behavioral analysis
Measurement and assessment skills
Behavioral intervention design and implementation
You'll also get hands-on practicum work as a part of your master's program, both observing experienced ABA practitioners and putting some of your new skills to good use under their supervision. Beyond this, specific supervised experience requirements need to be met to qualify for BCBA certification.
Step 2. Meet The Experience Requirements To Become an ABA Therapist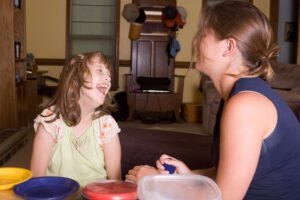 Graduating from an ABAI-recognized program will mean that you have some practical experience under your belt. You'll earn it as a student through practicum and internship placements. But that's really just a drop in the bucket compared to the actual hands-on experience you need to become a full-fledged ABA therapist.
There are firm requirements for supervised field experience that you'll need to complete to become certified and get a license to work as an ABA therapist, in the majority of states that have specific licensing laws on the books. It's hard to pin down an exact number, however, since it can vary depending on the type of experience. Not all state licenses have the same requirements, either, so it pays to check with the licensing board before you get started.
Most states mirror the BCBA (Board Certified Behavior Analyst) experience requirements from the Behavior Analyst Certification Board (BACB), however. You can meet those requirements in one of three ways:
1500 hours of Supervised Experience – At least 2 supervisory contacts per month with 5 percent of all hours supervised
1000 hours of Practicum – At least 4 supervised contacts per month with 7.5 percent of all hours supervised
750 hours of Intensive Practicum – At least 8 supervised contacts per month with 10 percent of all hours supervised
As you can see, you need fewer hours with more focused supervision. And that supervision has to come from a qualified and certified BCBA, psychologist, or instructor who has to meet their own requirements.
Step 3. Take the BCBA Exam and Become Certified as a Board Certified Behavior Analyst (BCBA)
Once you have earned your master's and gotten your experience requirements taken care of, you'll be eligible to sit for the national board examination for the BCBA.
The exam is administered by Pearson VUE by computer and consists of 160 multiple-choice questions covering both basic behavior-analytic skills and client-centered responsibilities. It's a rigorous dive into the BCBA task list, and you're expected to master it all during your education and experiential training.
The cost of the exam and your certification application is $245, with retakes $140 each should you need them. Most people study intensively before sitting the exam, and dedicated preparation time is recommended.
How do I get an ABA certification?
Earning your BCBA certification will be the key part of your path to becoming a full-fledged applied behavior analyst. There are actually three paths to certification:
Coursework – Earning a master's degree and getting practical experience as outlined above.
Faculty teaching and research – Holding a master's degree but engaging in relevant teaching and research work for ABA content
Postdoctoral experience – Earning a doctorate and building up postdoctoral experience in ABA treatment and research
The BACB determines eligibility, verifies your education, and assesses your qualifications. You'll apply to them for exam eligibility and they will issue and verify your certification when you have passed it.
Step 4. Get a License to Practice as an ABA Therapist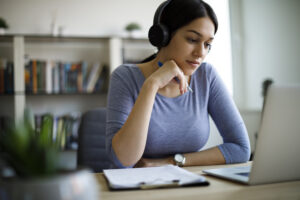 As of 2021, not all states offer a license for ABA therapy practice. According to BACB, 33 states have licensure laws that regulate who is allowed to perform as an ABA therapist. In other states, even though licensure may not yet be established, there are sometimes laws that prevent you from using the title of ABA therapist unless you have been certified.
Not all states use the same qualifications for ABA therapist licensure. In general, however, if you meet the requirements to become a BCBA, you will usually also be most of the way to qualifying for a license. In some states, in fact, certification is required.
In other states, you might find other paths to licensure. All of them will require a certain amount of required coursework in behavior analysis combined with practical experience and a test, which are basically the same steps as getting your BCBA.
You will have to pay state license fees and possibly take a state-specific exam on jurisprudence or go through a background check and other steps that might vary.
Step 5. Get a Job as an ABA Therapist
You've probably recognized by now that ABA therapists have a lot of great job opportunities waiting for them out there after they've become certified and licensed. You can find options in all kinds of industries, with all different types of patients.
Education and healthcare are probably the two primary industries that ABA therapists end up working in, however.
ABA Therapists in Scholastic Settings
Schools are constantly in need of professionals who can step in and assist with behavioral issues. That's particularly true when it comes to kids with learning and other mental health issues, requiring the development and use of an Individual Education Plan (IEP). Required by federal law, an IEP is a critical piece of special education in modern education, and ABA therapists are crucial in producing and executing on them. The autism epidemic in school kids has been a huge driver of ABA therapy services and many public and private jobs exist to serve that population of children.
ABA Therapists in The Healthcare World
Applied behavior analysis plays a big role in rehabilitation and recovery efforts in healthcare. Stroke patients who have lost functionality in their daily lives need retraining to get capacity back. Dementia patients need new adaptations to a fulfilling daily routine and self-care abilities. And therapists play a core role in the treatment of addictions, depression, anxiety, and other mental health issues. These jobs can be found in major medical centers, clinics, or with small providers working in private practice.
What is a typical ABA Therapist Job Description?
Jobs related to ABA can be found in all kinds of industries. That makes it tough to pin down a specific job description for every ABA therapist. Your workday is going to be a lot different depending on whether you are an independent autism therapist working in patient's homes versus a geriatric specialist working in a long-term care facility.
For most ABA therapists, the job boils down to some routine tasks:
Observing patient behavior and studying their responses to various stimuli
Collecting observations from family, teachers, and other responsible parties close to the patient
Using communication skills to interact with patients
Formulate a therapy plan based on observations and their advanced training
Implement interventions directly based on treatment plans
Explain and assist other caregivers in implementing treatment plans
Documenting patient status and outcomes
Interacting with interdisciplinary care teams on patient treatment
What's the difference between RBT and ABA therapist?
An RBT, or Registered Behavior Technician, is a valuable part of the ABA therapy team. RBTs are also certified by the BACB, but they require a much lower level of education, just a 40-hour training course, and have a much less intensive test to pass.
RBTs are skilled at implementing therapy plans, and ABA therapists often rely on RBTs to put their treatment plans into practice. The RBT will report progress back to the ABA therapist and ask for suggestions or bring up new observations through the process. Together, RBTs and ABA therapists form an important behavioral therapy team using their complementary training and skills.
What is the salary of an ABA therapist?
The Bureau of Labor Statistics does not separately track the salary data for applied behavior analysts. Instead, they are counted under the category of psychologists, all other. For 2020, the median salary for that group came in at $105,780.
Working your way up the ranks can have big benefits, though. The top ten percent, those with the most skill and experience, could make more than $133,470 per year. When you add that to the job satisfaction you get as an ABA therapist, it's compensation that's hard to beat!
An Introduction to the Behavior Analyst Certification Board and the Model Act for Regulating ABAs
The Behavior Analyst Certification Board (BACB) is a nonprofit organization that has helped establish practice standards and regulations in the field of behavior analysis. The BACB offers the nationally recognized credentials often used as the basis for the state licensing of behavior analysts, assistant behavior analysts, and direct contact technicians.
Though the BACB hasn't revised its Model Act for Licensing/Regulating Behavior Analysts since 2012, in August of 2018, the Association of Professional Behavior Analysts (APBA) adopted its own Model Behavior Analyst Licensure Act, which largely mirrors BACB recommendations, but clarifies some language on the licensing qualifications individual states may choose to adopt when establishing their own regulations and licensing laws.
The APBA is an independent professional association and advocacy group working on behalf of ABA practitioners to uphold the highest professional standards and further the profession through a clear and universally recognized regulatory structure, so naturally they work hand in glove with the BACB. In fact, just like the BACB Model Act, the APBA's 2018 Model Act makes BACB certification the basis for state licensure. This is no different than other professions like nursing, psychology or speech-language pathology in which all state licensing boards align themselves with one nationally recognized examination and certification process.
It's all part of the push to see ABA recognized and regulated just like other licensed professions in healthcare and psychology.
These kinds of uniform qualifications reflect:
Legal standards established through state and national case law
Accepted standards for certification
Best practice and ethical standards in the behavior analysis profession
As of 2021, 33 states have developed state licensing laws for applied behavior analysts that follow the BACB Model Act's content, standards, and criteria for credentialing ABA professionals in three distinct roles:
Board Certified Behavior Analyst (BCBA®) – Master's or doctorate-level credential for behavior analysts that independently or as team leaders conduct behavior assessments and design, implement and supervise treatment plans (or BCBA®-D for doctorate-prepared practitioners; the BCBA®-D is NOT considered a separate credential from the BCBA®, does NOT grant greater authority, and is only available after first earning the BCBA®)
Board Certified Assistant Behavior Analyst (BCaBA®) – Bachelor's level credential for assistants that implement treatment plans under the supervision of BCBA®s and BCBA®-Ds
Registered Behavior Technician (RBT®) – High school diploma level credential that requires a 40-hour training program for supervised support staff
Many states that license applied behavior analysts either require BACB certification for licensure or accept it as a path to licensure. Even in states without licensing requirements, BACB certification is often required for insurance reimbursement of ABA services. It's also a requirement many employers set when seeking qualified practitioners, regardless of whether or not state law requires it.
Regulation and Licensure of Applied Behavior Analysts Remains Varied
Although the BCBA® credential has become the universally accepted standard for behavior analysts in the U.S., state requirements can differ considerably.
While many states have enacted clear licensing requirements, other states have only vague or nonexistent language about the practice of ABA under existing licensing laws for psychologists, counselors, and therapists. Still other states have regulations that land somewhere in between, or are otherwise still in the process of creating, introducing, or passing legislation.
Thirty-one states have established licensing laws for applied behavior analysts that are aligned, at least in some part, with the BACB's Model Act and require BCBA® certification.
Some states, like Vermont, Alaska, and Utah, accept BCBA® certification as one pathway to licensure, but don't mandate it as an absolute requirement.
Certain states, including Georgia and Idaho, have no state licensing laws for applied behavior analysts and do not explicitly require BCBA® certification for insurance reimbursement.
A small number of states, including Colorado, require practitioners to hold a psychologist license to practice ABA.
As you approach the final licensing phase, you will work closely with your state board (usually a Board of Applied Behavior Analysts or Board of Psychological Examiners).
BCBA® Certification Helps Standardize Requirements For ABAs
Though variations in state requirements may make it seem as if there is little uniformity in the applied behavior analyst profession, earning and maintaining BCBA® certification, or meeting education requirements consistent with BCBA® certification requirements are universally recognized as the way to develop the expertise required to enter the field as a competent practitioner, even among behavior analysts practicing in states with no licensing requirements.
Ultimately, you must adhere to your individual state licensing laws, as applicable. But licensing laws aside, earning the BCBA® credential tells the world that you have developed the knowledge and skills through education and supervised fieldwork that it takes to practice as a full-authority applied behavior analyst, and that you've passed the exam necessary to prove it.
Meet Education Requirements
The minimum educational requirement to become an applied behavior analyst under the BACB Model Act is a graduate degree in ABA, or in psychology or education with an ABA emphasis. Lesser credentials for assistants and technicians are also available with less education.
There are three options for completing a graduate program that aligns with the BACB Model Act and that meet the requirements for BCBA® certification:
Earn an ABAI-BAAB Accredited Master's or Doctoral Program
The Association for Behavior Analysis International's (ABAI) accredits master's and doctoral degrees in behavior analysis. Depending on the institution, coursework in ABAI-accredited programs may be offered on campus, online, or a combination of the two.
ABAI-accredited degrees are often housed in schools/departments of:
Community Psychology
Behavior Analysis
Counseling and Family Therapy
Human Sciences and Humanities
Special Education
Examples of ABAI-accredited master's degree program titles include:
Master of Science (MS) in Behavior Analysis
Master of Arts (MA) in Applied Behavior Analysis
Master of Science (MS) In Counseling with an option in Applied Behavior Analysis
Masters in Psychology with a specialty in Applied Behavior Analysis
Master of Arts (MA) in Psychology with a concentration in Applied Behavior Analysis
Master of Arts (MA) in Special Education (Applied Behavior Analysis)
Master of Arts (MA) in Applied Behavior Analysis
The ABAI also accredits doctoral programs in ABA and EdS programs with an ABA emphasis.
ABAI-accredited master's programs consist of 405 hours of instruction, including coursework and supervised experience. Content areas include:
Principles of Behavior: 45 contact hours
Research Methods: 45
Conceptual Analysis: 45
Applied Behavior Analysis: 90
Basic Behavior Analysis: 45
Ethics 45
Supervised Experiential Learning: 90
Thesis or the equivalent: As required by the institution
Complete a Verified Course Sequence (VCS)
ABAI Verified Course Sequences (VCS) may be part of a master's degree, or they may be offered as a post-master's certificate program independent of a graduate program, provided it is offered by a department in which a qualifying graduate program is housed and identical to the courses included in the degree program's official plan of study. These stand-alone course sequences are designed for those that may already have a graduate degree in behavior analysis, education, or psychology, but who still need to complete curriculum requirements to be eligible to take the certification exam.
All ABAI-accredited graduate programs include a VCS.
VCSs may be offered as campus-based or online programs. Online programs allow busy professionals and students who don't reside near an institution with a recognized program to complete the required coursework remotely.
A VCS includes at least 270 classroom hours of graduate-level instruction. The number of hours is slated to increase to 315 in 2022 as described in the 5th Edition Task List). Until then the classroom hours that comprise the VCS break down as follows:
Ethical and Professional Conduct: 45 hours
Concepts and Principles of Behavior Analysis: 45
Research Methods in Behavior Analysis

Measurement (including Data Analysis): 25
Experimental Design: 20

Applied Behavior Analysis

Fundamental Elements of Behavior Change and Specific Behavior Change Procedures: 45
Identification of the Problem and Assessment: 30
Intervention and Behavior Change Considerations: 10
Behavior Change Systems: 10
Implementation, Management, and Supervision: 10

Discretionary: 30
Meet Course Content Allocation Requirements
You may also meet BACB requirements if you complete a graduate program that satisfies specific course content allocation requirements. If the program you complete is not ABAI-accredited or does not include a VCS, the BACB must review it and determine it is up to standard before you'd be able to take the BCBA® certification exam.
Meet Experience Requirements
Formal training of applied behavior analysts is similar to other medical and behavioral health professionals, in that initial academic training is supplemented with experience in a supervised clinical setting. Clinical experiences allow students to build the competencies necessary to manage complex clinical problems across a variety of clients and in a variety of settings.
A supervised professional experience that meets BACB's Experience Standards includes working under the direct supervision of an experienced BCBA® and learning the skills necessary to become an independent ABA practitioner, which include:
Conducting assessments related to behavioral interventions
Designing, implementing, and monitoring behavior-reduction and skill-acquisition programs
Overseeing the implementation of behavior-analytic programs
Training and designing behavioral systems and performance management
Your professional experience will consist of either a practicum/intensive practicum offered through your graduate program or an independent field experience:
Practicum/Intensive Practicum:
A practicum requires the completion of 1,000 hours of experience (4 supervisor contacts and 4 observations)
An intensive practicum requires the completion of 750 hours of experience (8 supervisor contacts and 4 observations)
Independent Field Experience
If you complete a program that does not offer a qualifying practicum, or if you choose to complete an experience independent of your program, you must meet the requirements for supervised independent fieldwork, which includes the completion of 1,500 hours of experience.
If you go this route, you are responsible for locating an appropriate experience on your own and obtaining the necessary supervision. The BACB maintains a Certificant Registry of qualified BCBA®s who may be able to supervise you as you complete your fieldwork. Many institutions offering either campus-based or online programs help students locate and secure a field experience that is located near them.
Pass the BCBA® Examination
The final step to becoming a BCBA® involves taking and passing the BCBA® examination. To do so, you must apply with the BACB and receive approval so you can schedule the exam, which is administered by Pearson VUE.
The BCBA® exam includes 150 multiple-choice questions covering the following content areas:
Basic Behavior Analytic Skills

Measurement
Experimental Design
Behavior Change Considerations
Fundamental Elements of Behavior Change
Specific Behavior Change Procedures
Behavior Change Systems

Client-Centered Responsibilities

Identification of the Problem
Measurement
Assessment
Intervention
Implementation, Management, and Supervision
<!- mfunc feat_school ->
Featured Programs:
Sponsored School(s)
<!- /mfunc feat_school ->