2020 SCHOLARSHIP APPLICATION
$1000 APPLIED BEHAVIOR ANALYSIS EDU.ORG

ONE WINNER
Every Spring

$1000
Annual Award

MAY 1ST
Spring Semester
2020 Applied Behavior Analysis EDU $1,000 Excellence in Practice Scholarship
With a master's degree being the standard requirement for board certification, becoming an ABA doesn't come cheap. But if you're dedicated enough to get into this field, you're not going to let the cost of getting the education you need stand in the way. In fact, it's that very attitude that brought you here looking for ways to make earning your master's more affordable.
We're honored to be able to make earning that degree a little more affordable with our Excellence in Practice Scholarship.
AppliedBehaviorAnalysisEDU.org is now accepting applications for our second annual scholarship essay contest – worth $1,000!
Submission Deadline
The application window is open until May 1st 2020. We will accept and consider any qualifying submission that comes in by midnight on this date.
Who is Eligible to Apply?
Any recently accepted or currently enrolled first or second year grad student in a qualifying master's program in education, psychology, or ABA that includes the Verified Course Sequence required to be eligible for BCBA certification.
All current grad students must provide proof of having a minimum cumulative GPA of 3.5 in their graduate studies.
All recently accepted students looking forward to beginning their master's program must provide proof of being accepted into a qualifying program, and proof of having a minimum cumulative GPA of 3.5 in their undergraduate studies.
Scholarship Application Requirements
You will need to submit just four things to meet the scholarship application requirements:
Complete application form with verifiably true and accurate information
100% original essay that addresses the topic described below (2,500 words or less)
Proof of enrollment or acceptance in a qualifying master's program (letter of acceptance or another verifiable document with university letterhead)
Proof of meeting minimum GPA requirements (transcript summary or another verifiable document with university letterhead)
The application form, required documentation, and essay must all be submitted at the same time.
Any false or inaccurate information on the application form or plagiarized content on the essay would be grounds for immediate disqualification.
Essay Topic
We want to know the story of what inspired you to start thinking about a career in applied behavior analysis. Perhaps you've seen the results of ABA in action, or maybe you came across it when researching therapy options for a loved one. Maybe you always knew you wanted a career in education or psychology, and just found ABA to be the perfect niche for you.
Whatever your reasons might be, we want to hear your story in 2,500 words or less.
We believe that whatever inspired you to pursue a graduate degree in ABA is something you will carry with you throughout your career. Be sure to share your thoughts on why you feel so strongly about applied behavior analysis that you decided to make it a major part of your life, and how your personal journey into the profession will influence your approach to practice.
We take your privacy seriously, so you can be sure the information you provide is safe and secure. We do not sell or share information to third party websites or companies, or make use of it internally for marketing or any other purpose. Contact information is used solely for the purpose of notifying the winner.
Scholarship Winner Spring 2019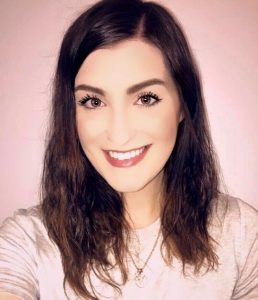 Scholarship Winner – Spring 2019
Emily Rodman
The Chicago School of Professional Psychology
Dual Enrollment: MA Counseling Psychology and MS Applied Behavior Analysis
"I would like to thank Applied Behavior Analysis EDU for offering me the scholarship essay reward for the 2019 year. I am ecstatic at the opportunity they have provided me, by giving me this wonderful gift! Because of them, I am one step closer to achieving my goal of becoming a BCBA. Thank you!"
What inspired Emily to want to become a BCBA?
When I tell others that I am pursuing a graduate degree in Applied Behavior Analysis, I am often met with a puzzling look. I may get asked, "What is that?" "What can you do with that?" or "How did you end up there?" Truthfully, the first question is simple, usually accompanied by a watered down definition similar to that found in a simple Google search. The second question comes with a little more of a challenge because, quite honestly, I can "do" many things. However, the third question typically results in an answer that requires more time than what the inquirer bargained for–an answer that I am still trying to piece together.
My background, like several degree pursuants before me, is in the vast world of education. If there is anything I have learned in my three years in special education, it is that the term "teacher" is simply a blanket term for a position that holds many responsibilities. I am not just a teacher of academic knowledge, I am a surrogate mother to a group of students I so lovingly refer to as my kids. I am a counselor, guiding our next generation through issues that seem so trivial, but mean the world to their innocent minds. I teach them skills ranging from how to add and read, to how to tie their shoes, or fill out a job application. It is my desire, as it should be for all educators, to inspire them to achieve their dreams, show them what it means to be empathetic, and to be their unwavering encourager.
In learning how to juggle my many hats as an educator, I found that my favorite hat to wear is the hat that focuses on the student as a person. The hat that truly listens when the student speaks about their weekend, the hat that observes a student's body language as soon as he or she enters the room. The hat that looks beyond troubled behaviors to ask the question, "What is the antecedent?" The hat that is not afraid to ask, "Did you have breakfast today?" or question whether a routine at home has changed.
In saying this, two students immediately come to mind: DW and Jay. DW was a student that came to me in the sixth grade, wide-eyed at the behemoth that was junior high. He was classified from a young age as student with an intellectual disability and had spent his entire elementary career working diligently in the areas of reading and mathematics with his special education teacher (who is phenomenal), but saw the general education classroom as a chance to take a breather–receiving a passing grade as long as he sat still and appeared to be following along. Upon entering junior high, his expectations naturally rose, requiring him to work diligently in all subjects (modified to meet his learning needs), which quickly led to academic exhaustion. His disability affected both his academic and social skills, therefore when met with academic frustrations he was unable to express, he quickly began to engage in the only behaviors he knew. He would terrorize my room and disrupt the lesson in whatever way he knew how. I would consider him my success case, because I was able to quickly identify the antecedent to his behavior, develop a break system, and teach him how to use it when he felt academically exhausted. He of course still had his off days, but he was once again on a level playing field, because we all have our off days.
Jay I met when doing my student teaching. He was in second grade at the time, and what teachers would call a classic case of Oppositional Defiant Disorder. I had never met a student who made me want to laugh and pull my hair out in the same breath. It broke my heart when he asked if he would ever see me again while giving me the biggest hug on my last day. Two years later, I entered the cafeteria for another morning breakfast duty at a different school, when in walked Jay through the opposite door. I could not believe it! He was now in fourth grade and wide-eyed just like DW, but this time at the behemoth of a new school. Sadly, he quickly got off on the wrong foot with his teachers and was placed into our mentorship program. I jumped at the chance to be his mentor, cherishing the opportunity to have genuine conversations with him every morning, getting to know him better as a person. We talked about what kind of cars he hoped to own when he was older, how he wanted to rap when he grew up, and over time, we talked about some of the struggles he faced at home–struggles I brought up to his education team in the hopes of them being able to meet him where he was at.
Unfortunately I was not equipped beyond alerting them of his home life. Therefore when asked the question, "What inspired you to pursue a career in Applied Behavior Analysis?" the answer isn't because of the DW's in my career. It is because of the Jay's. I do not want to further my education to relish in my success stories, I want to further my education to create more. There is not a day that goes by that I do not think about Jay and wish that I was better equipped with the tools to help him succeed. To me, pursuing Applied Behavior Analysis is a no brainer. I want to be the individual in a client's life that looks beyond the behavior and instead finds the root. I want to be the individual that provides therapeutic help to improve and change behaviors, but also teaches supportive figures in the client's life how they can help. I want to be individual that walks through the doors of schools like mine, where teachers feel helpless and students feel misunderstood and instill a sense of hope and understanding. I want to be the individual that seeks out teachers, like me, who want to help, but do not know how and equip their tool belts with methods that work. I want to be the person Jay deserves to encounter in his life and it is my hope that studying Applied Behavior Analysis will give me the capability to do just that.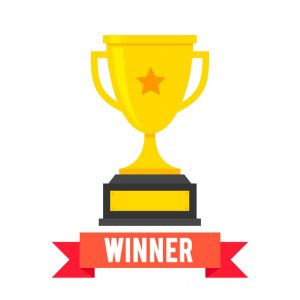 Selecting the Winner
Our staff will review all applications and essays that meet the basic requirements and select a winner based strictly on the strength of the essay.
The essay topic is all about your personal experience and your own subjective thoughts and opinions. So naturally, there is some subjectivity to our selection process. This means that everyone with a qualifying GPA who is enrolled in or has been accepted to a qualifying master's program has an equal shot at winning, regardless of background, employment history, or extracurriculars. We feel this is the most equitable way to approach the selection process.
We know that all applicants are worthy of the award, but we're limited to choosing just one winner per year.
Announcing the Winner
We will announce the winner of the Excellence in Practice Scholarship within 30 days of the close of the application window on May 1st.
We will start by contacting the winner by phone or email to deliver the good news. At that time, we will ask for proof of current enrollment and transcripts covering the period of time that passed since submitting the application. No further documentation would be required for students who submit their essay and application within the spring quarter/semester.
If the selected recipient is unable to supply the required documentation, or if the GPA has dropped below 3.5 since submitting the application, we reserve the right to rescind the award and give it to another applicant.
We will ask the winner to provide a picture of themselves along with a few words that we will publish right here on AppliedBehaviorAnalysisEDU.org.
We will then make our official announcement to share the good news with our readers.
Paying Out the Award
We will make out a check for the full $1,000 award and send it directly to the winner in one lump payment immediately upon making our official announcement.
The winner is free to use the proceeds at their discretion to apply toward tuition, books, housing or any other expenses they need to cover during their graduate program.
Non-Discrimination Policy 
AppliedBehaviorAnalysisEDU.org does not discriminate based on age, race, sex, religion, disability status or sexual orientation. All qualified applicants are given equal consideration and are assessed strictly based on the strength of their essay. It is at the sole discretion of our staff to select the applicant we feel best exemplifies the traits and values of a great ABA.