AppliedBehaviorAnalysisEDU.org is owned and operated by Wiley University Services. Our content originates from many different education content writers. Our views and opinions are our own and for information purposes only. We want this website to serve as a directory guide, or an on-ramp, for educational programs as you explore the many options available. Please note the higher ed landscape is expansive; we do not include every option available and encourage you to conduct your own independent research.
Please view our advertiser disclosure to learn more about our content, how we are compensated, and what to expect if you submit a request for information form.
To get in contact with us for updates or anything else, please email here: olm@wiley.com.
Why a Dedicated Site on ABA Education?
Applied behavior analysts are the modern heroes of positive behavioral change. Their work with children and adults with autism spectrum disorder may have brought the practice of applied behavior analysis to the forefront in recent years, but ABA has been used for decades as an effective approach to addressing behavioral problems stemming from mental health issues, behavioral and substance addictions, neurological disorders, and much more.
Even as ABA has established itself as one of the most effective therapies for managing behavioral health, ABA licensing laws have only recently been established in many states. Other states are just beginning to propose legislation that would require ABAs to be licensed, and still others have no regulation pending.
Even amid this lack of uniformity, there is a definite trend toward uniform licensing requirements and a national consensus that a master's degree, pre-professional experience and certification are the minimum requirements to practice independently. Still, until the time uniform licensing laws are put in place, questions remain.
AppliedBehaviorAnalysisEDU.org is here to answer those questions. We are committed to providing up-to-the-minute information as new laws come online and existing laws evolve. We made it easy to understand the licensing requirements and practice standards in each state in hopes of removing barriers for those looking to make a contribution to this important field.
Our Contributors
We owe a lot to our friends in the ABA community who consulted on this project and offered brilliant insights:
---
Dr. Michael F. Dorsey, LABA, BCBA-D – Since the 1970's, Dr. Dorsey has been a practitioner and research pioneer in the field of behavior analysis. He is credited with writing the original model licensing act for ABAs, which has been adopted by many states in the years since. Dr. Dorsey is currently Professor of Education and Director of the Institute of Behavioral Studies for the Van Loan School at Endicott College in Massachusetts. Linkedin
---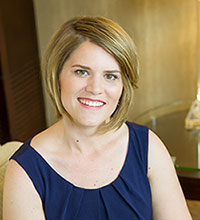 Jamie Waldvogel, BCBA – Jamie founded Behave Your Best to bring the powerful principles of Applied Behavior Analytics to the general population. She and her team of consultants meet with families in their homes to help assess problem behaviors and find long-term solutions. She also consults for childcare centers, businesses and other organizations. Linkedin
---
And we couldn't have done it without our team of writers:
Amy Barnard – Amy has worked in the non-profit and copywriting arenas since 2001. Her personal experience with individuals with autism sparked a journey of personally researching and learning about this topic in order to better relate to those individuals. She has her BS in English-Writing.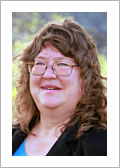 Dr. Helga George –
Dr. George has spent several years writing about higher education, healthcare and psychology. She transitioned to a career in writing after fulfilling her lifelong dream of performing research on plant defense chemicals. She earned a BS in Agriculture from Cornell University, an MS in Plant Pathology from the University of Massachusetts in Amherst, and a Ph.D. in Plant Pathology from Cornell University. Helga also conducted postdoctoral research at the University of California Santa Barbara where she obtained a USDA grant to fund her research.
 Linkedin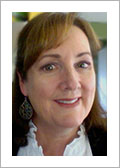 Laura Wrede – Laura is an author, artist and photographer living in the San Francisco Bay Area with her family. She holds a BS in Leadership and a BS in Theology. Since 2007 she's pursued writing for a variety of publications, both online and off, including a photography book in 2013. She also owns and manages two online businesses: The Tiny House Farm and Irene Irene Art.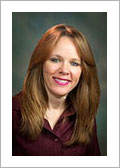 Sandra Meyer – Sandra graduated summa cum laude with a degree in English from NYIT. She has worked as a freelance writer since 2009 specializing in blogs, content articles and business profiles.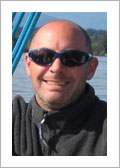 Scott Wilson –
Scott is an author and information technology consultant based in the Pacific Northwest. He has a bachelor's degree in English from the University of Washington and has worked in the information technology industry for more than 20 years as a system administrator, IT manager, and consultant.
Linkedin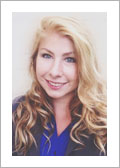 Hannah Coffman – Hannah is a writer and grant writing consultant with a BA in English. Over the past several years, she has developed online pieces and blogs on real estate, fundraising, and the non-profit sector. She has also researched and written on the topics of education and healthcare.
Rebecca Turley – Rebecca is a full-time writer and editor with a BA in Journalism and Communications. Throughout her career she has contributed to high-profile websites and blogs related to education, healthcare and psychology.
What We Provide
The writers and editorial staff that made AppliedBehaviorAnalysisEDU.org possible worked with state licensing boards, universities, and independent research firms to access the most current information available.
At AppliedBehaviorAnalysisEDU.org you will find:
Detailed licensing guides for each state describing current and pending licensing and insurance laws
National and local salary trends aggregated from surveys and job listings in each state
Education options for teachers, psychologists, therapists and dedicated ABA practitioners that clearly link each degree option to the respective field
Guides on BACB (Behavior Analyst Certification Board) certification options and who they are right for
Resources on graduate and undergraduate programs that meet course requirements for BACB certifications
In-depth write-ups on the many areas of practice and domains in which behavioral therapy is applied
Blogs on current topics and emerging trends that impact the field