An ABA Therapist's Guide to Transitioning to Telebehavioral Health Services Under Stay-at-Home Orders During the COVID-19 Pandemic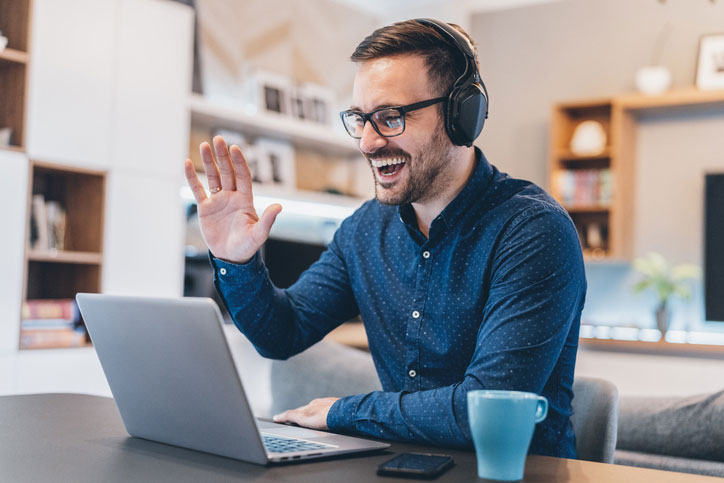 By Rebecca Turley
Maybe you've already welcomed in telehealth (or what some in the ABA community are calling telebehavioral health) as part of your ABA practice… or maybe you were still testing the waters to see if remote therapy sessions would be a good fit for you and your clients before the COVID-19 pandemic took hold and more or less forced it on you. Wherever you are in the process of either considering or implementing remote services, one thing's certain: Telehealth is how ABA therapists like you will navigate these challenging times and continue to provide the care your clients have come to trust and rely on.
<!- mfunc feat_school ->
Featured Programs:
Sponsored School(s)
<!- /mfunc feat_school ->
---
---
Embracing telehealth will not only allow you to continue providing ABA therapy at a time when your office doors are closed and the children you work with are confined to their homes, but it will also position you for success moving forward. According to many, this pandemic and the resulting stay-at-home orders most of us are living under are setting the stage for what therapy will look like in the future.
With the power to reach more clients than ever before, provide care for children in the comfort and safety of their own homes, and allow therapists to keep our livelihoods intact, tools that allow us to provide ABA services remotely are proving to be invaluable.
While the coronavirus may have prompted the switch to telehealth for countless therapists across the country, the value of this platform will allow it to thrive well into the future, long after we're looking at coronavirus in the rear view mirror.
Gearing Up and Getting Started: What You Need to Know to Get Started Providing ABA Services Remotely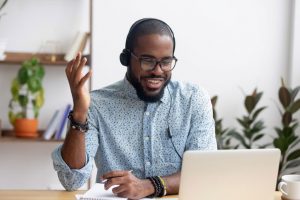 Once you're up and running, you'll find that providing ABA therapy remotely is not unlike providing your services in-person. You'll enjoy face-to-face therapy sessions, and you'll quickly settle into routines that both you and your clients find highly effective and practical. Plus, you'll likely come to appreciate telehealth's convenience and flexibility. For many ABA therapists, moving to telehealth has also allowed them to see more clients, growing their practices and making them more profitable.
But before you jump into telehealth, there are a few things you'll want to get squared away first:
1. Make a distraction-Free Environment and patient privacy your mission
It goes without saying, but if you're working out of your home, your therapy space should be private, quiet, and free of distractions. Some things to think about include ringing doorbells, barking dogs, televisions, radios, and anything else going on that could disrupt a telehealth session.
Most importantly, you'll need to make sure that the conversation between you and your client remains out of ear shot of anyone else. Counsel your clients on their end about doing the same.
2. HIPPA–approved technology – It's a must
You've probably already educated yourself on telehealth and HIPAA privacy concerns, but because we're all in the midst of what can certainly be described as a rapidly changing environment, it's good to stay current with what's allowed and not allowed in the age of COVID-19. Here's what we know:
Skype, Google Hangouts, Facetime Messenger…these video call platforms come with inherent privacy risks and therefore don't comply with HIPAA standards. However, the U.S. Department of Health and Human Services (Office for Civil Rights) recently announced that it would wave penalties for HIPAA violations for providers "acting in good faith" during this unprecedented time. In other words, providers can use these platforms at this time.
However, if you choose to use a platform that doesn't come with the HIPAA stamp of approval, you'll need to inform your clients that these applications come with privacy risks. You should also make sure you've enabled all available privacy and encryption settings when using these platforms.
Keep in mind that TikTok, Facebook Live, Twitch, and Snapchat are not video call platforms – they're video communication applications – and should never be used to conduct telehealth sessions.
And, unfortunately, with recent news about the popular Zoom platform being compromised and even banned by many companies and school districts that were once using it, we have to recommend you find an alternative to this service right now.
While you won't be penalized for using Skype or Google Hangouts right now, in the interest of best practices, it's best to find yourself a secure platform to use. Fortunately, there are a handful of secure platforms like Doxy and TheraNest that are HIPAA-compliant and just as user-friendly as the big names, so there's really no need to put your clients' privacy at risk now or at any time.
For example, TheraNest's telehealth platform comes complete with everything you and your clients need to get up and running, including HIPAA-compliant video sessions, and you can keep everything organized and running smoothly with their scheduling and insurance billing feature.
3. Telehealth Billing, Reimbursement, and More – It's Changing in Favor of Telehealth
COVID-19 has brought with it many positive changes to telehealth therapy laws, reimbursement rates, and more, and it's up to you stay current.
The way in which you provide telehealth services will be largely dictated by the state in which you practice. We like eVisit's site for brushing up your state's latest telehealth laws; just click on your state on the map for an easy-to-understand overview. You can also sign up to receive the latest changes to telehealth laws in your state as soon as they happen.
The Center for Connected Health Policy (CCHC) also offers a valuable tool for following telehealth state laws and Medicare/Medicaid reimbursement policies.
A few things to remember:
Telehealth regulations among insurance companies are usually in line with state requirements.
Many insurance companies that did not cover telehealth services for behavioral health treatment have since authorized them in the wake of the pandemic.
Some states now reimburse the same amount for telehealth sessions as in-person sessions (called parity laws).
Depending on your state, you may need to provide your clients with consent documents before you begin conducting telehealth sessions. Some states don't require any type of documented consent, while others require some form of written or verbal consent. CCHC is a great resource for learning more about your state's consent laws.
Other great resources for learning about billing and reimbursement policies include:
<!- mfunc search_btn -> <!- /mfunc search_btn ->
4. Consider the Nuts and Bolts
An ABA telehealth session can take place on any device that has a built-in speaker and webcam – your smartphone, tablet, iPad, or laptop. You may also prefer the larger screen of your desktop, so investing in a quality webcam and external microphone may be a smart purchase. If you use a laptop exclusively, now is a good time to get that nice, external monitor you've been looking at on Amazon.
In the interest of privacy, consider using a headset. Many ABA therapists also employ a white-noise sound machine during telehealth sessions if they're in a setting that allows others to possibly overhear the session.
You may also want to switch from your home's wi-fi connection to a wired Ethernet connection, which tends to offer better security and a more stable connection. If your computer isn't equipped with an ethernet port, you can purchase an ethernet adapter to easily switch to a wired connection.
5. Don't Forget the Details
Creating a backdrop for yourself that is free of things that could distract you client (photos, clutter, distracting wall art, etc.) is ideal for telehealth sessions. Experiment with the lighting so your face is fully lit and in frame during the session. Move lamps to behind the camera so that your face doesn't become shadowed. Keep blinds closed so you won't be dealing with changes to the room's lighting.
Enlist a colleague or friend to help you perform a test run or two to make sure that everything is in good, working order. Taking the time to do this beats the heck out of trying to remedy technical difficulties in the middle of an online session and also conveys a sense of professionalism to your clients – a must when you're working to reassure them of the benefits of using telehealth.
Rolling Out the Red Carpet: How to Introduce Telehealth to Your Clients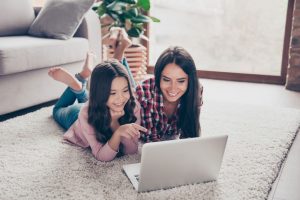 Success in telehealth requires not just your preparedness – the families you work with need to be prepared as well. The transition must be smooth and it must have clear benefits to be successful in the long-term. With this in mind, a good deal of client preparation is in order:
1. Proper Introductions Are Important
Prepping your client for telehealth is an important part of making the transition from in-person sessions to remote sessions. Because we find ourselves in an unprecedented time when counseling clients in-person about what to expect with telehealth isn't possible, you'll need to provide them with complete and easy-to-understand information regarding telehealth.
First, you'll want to educate your clients about the effectiveness of telehealth for ABA therapy and reassure them that, in most cases, telehealth will allow them to continue with their ABA therapy, uninterrupted.
If you're introducing telehealth to a child for the first time, you may find it beneficial to spend some time exploring their feelings of discomfort or unease about the process. Simply acknowledging that this transition may be a little tricky at first has the ability to put everyone at ease so that you can easily pick up where you left off with ABA therapy.
It often helps to prepare something in writing for all your clients. Your written telehealth guide should include the platform you'll use and the steps you're making to ensure their privacy. It should also feature step-by-step instructions that include:
What they'll need for telehealth therapy (type of device, microphone, webcam, etc.)
How to download and use the required software
How to prep a quiet, distraction-free spot for teletherapy
How billing/payments will be handled, as well as any changes to billing/payments
Update your website and social media platforms to include information about telehealth (if you haven't done so already) and include plenty of valuable information about what telehealth is, how you'll use it to provide ABA therapy, how you will continue to ensure client confidentiality and privacy, and certainly how it will benefit them.
2. Assess the Child's Ability to Participate in Telehealth
Your first order of business before commencing with telehealth will be to perform an initial assessment with the child you're working with, with the goal of evaluating whether they can effectively participate in ABA therapy, telehealth-style.
Keep in mind that you may be dealing with a child who has experienced major disruptions in their daily routine and may be displaying new behaviors that could make remote therapy more difficult. In these cases, you'll need to assess behaviors and go from there.
This first session may include everything from gauging how to orient the screen to the child, to performing a new functional behavior assessment. There's a lot of details to work out, so set aside ample time to work through any kinks.
3. Make Parental Involvement a Priority
Parent/caregiver training is vital for success when conducting ABA therapy through telehealth, so your focus, at least in the beginning, will be as much on the success of the parent as it is on the success of the child.
Depending upon the child's ability to engage in telehealth, you'll likely conduct these sessions in one of two ways:
As a combined telehealth session that includes you, the child, and the parent
As a structured curriculum (such as the One-Year ABA Parent Training Curriculum) that consists of you providing the parent with instructions, feedback, and guidance via telehealth
Your initial goals of telehealth should include:
Working with the parent to teach prerequisite skills that the child will need during the telehealth sessions
Developing a plan with the parent that includes specifics on prompting and reinforcement during the ABA sessions
Identifying any safety issues and the interventions that may result
Encouraging feedback from the parent throughout the process
<!- mfunc search_btn -> <!- /mfunc search_btn ->
4. Outline Preference Assessments…Because No Two Children are Alike
Before ABA therapy can commence, you'll spend time talking to the parent about specific reinforcers and how reinforcement will be provided throughout the session. Many ABA therapists find success with the token system; through telehealth, the parent would provide the child with the desired token. Technology-based tokens may be particularly useful with telehealth, as you could use a split screen to provide a token in the form of a video or online game.
You'll want to consider other preferences, too. For example, while most video platforms feature two windows, the children you work with may find it difficult and distracting to look at themselves on video, so you can provide instructions for removing this second window. Other considerations should include the use of visual schedules and supports (e.g., Todo Visual Schedule) and the use of apps and other tools (e.g., Kahoot or Quizlet) for discrete trial training.
Consider all of the details, however small, so you and your clients will be prepared and ready to begin telehealth ABA therapy with confidence.
---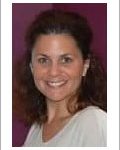 Rebecca Turley
Rebecca is a full-time writer and editor with a BA in Journalism and Communications. Throughout her career she has contributed to high-profile websites and blogs related to education, healthcare and psychology.
---