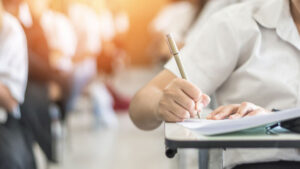 Let's get one thing straight right away: BCBA (Board Certified Behavior Analyst) and ABA (Applied Behavior Analysis) certifications are exactly the same thing.
We realize you probably ended up here because you weren't quite sure about that. We get it! The whole BCBA certification dance is complicated and a little intimidating. It can be hard to find solid information about it when you are just starting out looking for BCBA certification programs.
Relax! Now that you are here, let us lay the whole mystery of BCBA certification and how it relates to ABA out for you in plain language that's easy to understand.
Being a Board Certified ABA Means Earning BCBA Certification
In a field that uses so many similar acronyms and terms, it's important to clarify a few things to avoid any confusion:
BCBA (Board Certified Behavior Analyst) is the credential you earn after meeting all the education, exam and experience requirements.

Behavior Analyst Certification Board (BACB) is the national agency that grants that credential.

BCBA Certification Program, also known as a Verified Course Sequence (VCS), represents the group of courses that provide the exact curriculum you need to qualify for the credential. Certification programs are typically offered as part of a master's program, or as a stand-alone post-master's certificate.
Board Certified Behavior Analysts are the only certified providers of Applied Behavior Analysis. They are validated by the Behavior Analyst Certification Board, which verifies their educational training, knowledge, professional and ethical standards, and practical, hands-on experience.
<!- mfunc feat_school ->
Featured Programs:
Sponsored School(s)
<!- /mfunc feat_school ->
BCBA certification is a big deal in the world of behavioral therapy. It's a nationally recognized certification, but more than that, it's actually a requirement to get your ABA license in states across the country – whether you are seeking BCBA certification in Connecticut or looking at BCBA certification programs in California, the result is the same: Once you earn BCBA certification to prove your expertise and ethical grounding, you then become eligible for a state-issued license to practice.
So that means that state level certification essentially happens via BCBA certification programs that deliver the exact curriculum and experience you need to become board certified.
The BACB is the "Board" in "Board Certified ABA." They set the standards that are followed nation-wide in terms of both the education you need to get into the field and the practice standards required to remain certified. Whether you decide to pursue BCBA certification programs online or take a traditional approach, getting ABA certified means meeting the education  and experience requirements set by the BACB.
<!- mfunc search_btn -> <!- /mfunc search_btn ->
ABA is a Form of Treatment for ASD and Behavioral Disorders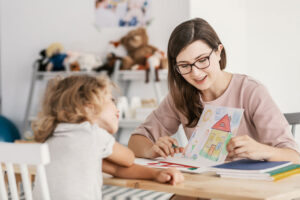 There is a huge demand for BCBA certification today because of the surge in patients with behavioral issues. That is mostly driven by the massive increase in diagnoses of individuals with Autism Spectrum Disorder (ASD).
ABA is the only scientifically-proven method for treating ASD in existence today.
The CDC has been tracking ASD prevalence in the United States since 2000 through the Autism Developmental Disabilities Monitoring Network (ADDM) and found that by 2016, 1 in every 54 American children has been identified as being somewhere on that spectrum.
That number represents a huge increase over diagnoses from previous generations. And that means a big demand for treatment from professionals with BCBA certification. The use of proven techniques such as discrete trial training, pivotal response training, and verbal behavior interventions come directly out of the toolbox of BCBA therapists.
Although ASD is the big driver of BCBA certification demand, there are many other behavioral disorders that can be successfully treated with the training you get in BCBA certification programs. Those include:
Attention-deficit Hyperactivity Disorder (ADHD)
Obsessive-Compulsive Disorder (OCD)
Anxiety disorders
Oppositional Defiant Disorder (ODD)
Bipolar Disorder
Addictions, stroke rehabilitation, Alzheimer's treatment, and many other common issues can also be treated by individuals who have gone through BCBA certification online or elsewhere.
A Master's Degree Is a Big Difference When it Comes to Professional Scope and Pay
A master's degree is the big goal for anyone pursuing BCBA certification. That's because in order to qualify for board-certification, you need at least a graduate degree in one of three fields:
Behavior analysis
Education
Psychology
Just as important, that program (or a post-graduate certificate that covers just the mandatory courses ) has to incorporate the Verified Course Sequence (VCS) outlined by the Association for Behavior Analysis International (ABAI). The VCS consists of 315 hours of study in specific subjects like:
BACB Code of Ethics
Philosophical approaches of behavioral analysis
Experimental design and measurement
Behavior assessment
Behavioral interventions
Supervision and management
A bachelor's degree can get you as far as becoming a BCaBA, or Board Certified Assistant Behavior Analyst. But that level of BCBA certification restricts you to only providing behavioral services under the supervision of a BCBA.
That means that genuine BCBA certification programs really open up your independence and ability to practice on your own terms. They also expand the kind of careers in Applied Behavior Analysis that you can pursue.
And as you would expect, salaries for Applied Behavior Analysts with BCBA certification are much higher than BCaBAs too, with an average annual salary of $102,900 in 2021.
Having Experienced ABAs Supervise Your Behavior Analysis Therapy in Action is a Major Step to Becoming Board Certified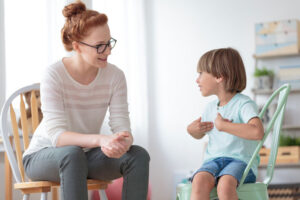 Way more goes into BCBA certification than just getting your graduate degree, however. You also need to get the kind of practical, hands-on experience that puts your theoretical education to a real-world test.
All BCBA certification programs, even BCBA certification online, include some fieldwork experience with direct patient contact. But to get your BCBA certification, you need a total of 2,000 hours of supervised fieldwork.
Who supervises that fieldwork? Experienced ABAs are the best choice. The BACB standards outline four possible choices of supervisor:
An active, credentialed BCBA with at least one year of experience
An active, credentialed BCBA with less than one year of experience who is consulting with a qualified supervisor
A licensed or registered psychologist certified by the American Board of Professional Psychology in Behavior and Cognitive Psychology
An authorized Verified Course Sequence instructor
Obviously, all of those possible supervisors have a ton of expertise in the field. But the supervisors who have gone through BCBA certification programs are the ones that have the most direct, relevant experience to help you develop your own expertise in the field.
At least five percent of your total hours per supervisory period are overseen by a pro who will give you the valuable feedback on your assessments, diagnoses, and interventions that will take your classroom training and turn it into real-world results.
BCBA certification programs online can make supervision a challenge, but it's such an important step in the process that you will invariably find a way to make it happen. During the COVID-19 pandemic, the BACB relaxed their requirements on in-person contact and supervision to allow telebehavioral interactions to count toward the total hours requirement.
<!- mfunc search_btn -> <!- /mfunc search_btn ->
Whether or not the rules remain relaxed in the future is an open question. But it makes getting BCBA certification online is more accessible than ever right now, with more accommodations and allowances made for you to get the supervised real-world pre-certification ABA therapy practice you need.
BCBA certification is the biggest step you can take in establishing your career in applied behavior analysis, so it's pretty important that you get the name of the certification right. Now that we have that all cleared up, it's time to get your career in gear!
2021 US Bureau of Labor Statistics salary and employment figures for [Psychologists, All Other] reflect national data, not school-specific information. Conditions in your area may vary. Data accessed December 2022.