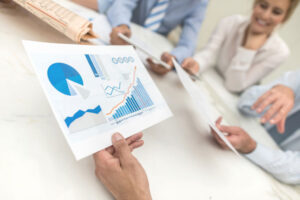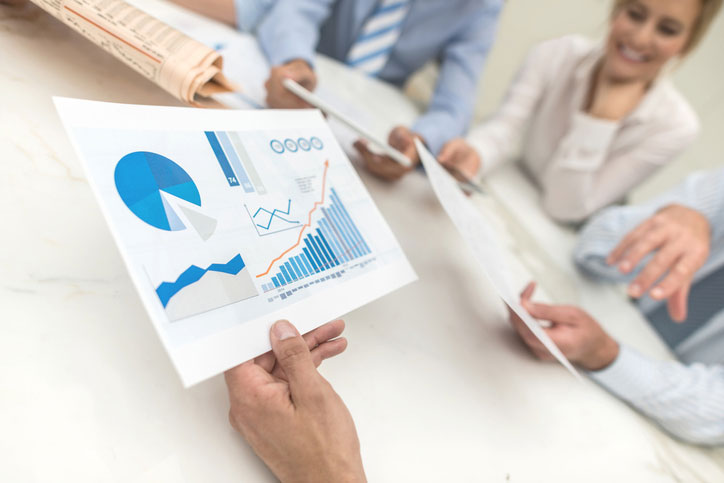 Applied behavior analysts (ABAs) are lifelong students of the science of learning and behavior. Every day they look at how the environment and outside stimuli affect how people behave, considering the factors and motivations that contribute to problem behaviors. It's important work, and for all the effort and continued learning, ABAs can expect a respectable salary in return.
As of July 2021, the average behavior analyst salary was around $102,900, according to 2021 statistics from the U.S. Bureau of Labor Statistics (BLS). Yet the earning potential is even higher with the more experience you have, especially considering the skyrocketing trajectory of the field. Furthering your work as an ABA can lead to a lucrative career, all while making a tangibly positive difference in people's lives. 
<!- mfunc feat_school ->
Featured Programs:
Sponsored School(s)
<!- /mfunc feat_school ->
Behavior Analyst Salary and Education Requirements
Salaries for Applied Behavior Analysts By State
Best States for Behavior Analysts
Behavior Analyst Salary Outlook
Preparing for a Career As an ABA
---
Behavior Analyst Careers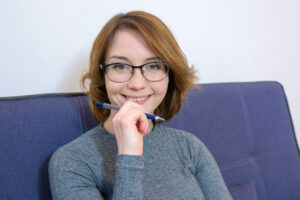 Behavior analysts have never been more in demand, especially given the exponential rise in diagnoses of autism spectrum disorder (ASD) over the past two generations. Today, over 3 million Americans live with ASD, and applied behavior analysis is universally recognized as the only evidence-based treatment for autism spectrum disorder.
Yet as the reputation of the field builds on the evidence coming out of empirical studies, the list of behavioral issues applied behavior analysis is used to address is constantly expanding. Along with that, ABAs are finding more opportunities than ever before.
Here are just a few of the ABA careers you can embark upon:
Substance abuse therapist
Pediatric behavioral therapist
Sports psychologist
Special education teacher
School counselor or psychologist
Mental health clinical director
Social worker
Brain injury therapist
Criminal profiler
It's clear from the variety of ABA careers, that you can take your passion for understanding human behavior and use it in several ways. Of course, not all of these professions pay the same behavior analyst salary. Some jobs require a master's in applied behavior analysis, whereas others require professional certifications and even additional degrees, like a doctorate. All of these factors influence the ABA or BCBA salary you might earn.
Behavior Analyst Salaries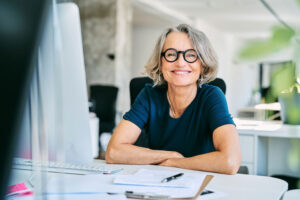 So exactly how much do ABA therapists make a year? As mentioned, the average ABA therapist salary depends on several variables, including your location, experience, and professional certifications.
According to 2021 statistics from the U.S. Bureau of Labor Statistics (BLS, applied behavior analysts earned an average salary of $102,900. Early-career BCBAs can expect to earn a salary that closely reflects the 25th percentile, which was $73,910 as of July 2021. Those with extensive experience in the field, and often serving as clinical directors, earn salaries that more closely reflect the 90th percentile, which was $133,200 during this time. 
A behavior analyst's salary also depends on what type of therapist you certify as. A registered behavioral technician (RBT), for example, only requires a high school diploma along with national certification and will therefore make less per year than a board-certified behavior analyst (BCBA), who has attained a master's degree (or higher) along with the highest certification in the field. Assistant board-certified behavior analysts (BCaBAs) fall in between, having earned a bachelor's degree and national certification.
Here's a general breakdown according to Payscale's 2021 reported earnings to help you understand how much BCBA therapists make compared to BCaBAs and RBTs:
Behavior Analyst Salary and Education Requirements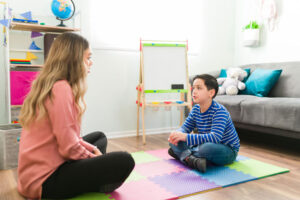 Qualifications for behavior analysts tend to be fairly consistent across the board, with most states requiring an ABA master's program and BCBA or BCBA-D certification as a basis for state licensure. Even among states without licensing requirements specific to ABAs, you can expect state insurance laws to include language requiring a master's level education and the BCBA/BCBA-D designation.
Because of these standardized practice requirements, behavior analyst salary expectations generally aren't based on educational qualifications and professional certification alone. Instead, you'll find salary differences based on the number of years you have in the field, your employment setting, and where you live and practice.
For example, behavior analysts working for regional medical centers and hospitals, or for big names in autism treatment and research like the Center for Autism and Related Disorders, can usually expect to earn higher salaries and enjoy more opportunities for advancement than those working for small, private practices—unless you open your own private practice yourself.
Private Practice BCBA Salary
If your goal is to start your own ABA practice, you'll be well-positioned to bring in an income that far exceeds what any employer would pay. Not only does independent practice offer the chance to earn far more than you would working for someone else, but it also offers the flexibility and freedom that come with making your own schedule.
While there's not yet reliable reporting on the average ABA therapist salary for independent practitioners and business owners, you can get a sense of it based on what people are paying for ABA services and what health insurers are reimbursing. Rates approaching $100/hour are quite common, with certain boutique practices charging even more for in-home services. The need for ABA services outstrips what the current number of practitioners in most markets can keep up with, a situation that has naturally increased the BCBA average salary.
<!- mfunc search_btn -> <!- /mfunc search_btn ->
ABA Salaries by State
As with any profession, a BCBA average salary is highly contingent upon not just how much experience you have, but where you live. Factors like cost of living, population demographics, and more all go into determining what you can expect to make if you become a behavior analyst.
Hover over the following map to display the median behavior analyst salary for each state as of May 2021, as well as specific percentiles based on a therapist's overall experience and time in the profession (25th percentile = early career professional, 75th–90th percentile = experienced professional). Once you hover over a state, you can click on the link to go directly to that states specific salary information page. 
Best States for Behavior Analysts
The Bureau of Labor Statistics reports that the average behavior analyst salary for therapists who earn their BCBA has the strongest potential earning power of this career, especially for those who live in a state where demand is high.
California tops the nation in number of behavior analysts working overall, however, came in third with the BCBA average salary of $112,210. Alaska came in first, with an average salary of $113,040, followed by Oregon at $112,570, and in fourth came Maryland at $111,350. 
Every state saw strong growth in demand within the field from 2010 to 2020, with California, Massachusetts, Texas, Florida, and Georgia leading the pack. These states accounted for 47% of the demand for behavior analysts in 2020, with California alone accounting for 23% percent of the year's demand.
The metro areas that came out on top in terms of average pay for behavior analysts as of May 2020 were:
Sacramento (also includes Roseville and Arden-Arcade), CA: $128,960

 

San Francisco (also includes Oakland and Hayward), CA: $126,520

 

Eugene, OR: $125,070

 

Jacksonville, FL: $114,600

 

Baltimore (also includes Columbia and Towson), MD: $112,960

 

Dayton, OH: $112,800

 

Los Angeles (also includes Long Beach and Anaheim), CA: $112,390

 

Washington D.C. (also includes Arlington and Alexandria), DC-VA-MD-WV: $110,250

 

Portland (also includes Vancouver and Hillsboro), OR-WA: $109,690

 
The Bureau of Labor Statistics data is clear: earn your BCBA, credentials, and land a job in one of these major metro areas, and you could be among the top earners in the field.
Behavior Analyst Salary Outlook
Clearly, the job market and ABA therapist salary potential is more than promising. According to a 2021 market analysis report commissioned by the Behavior Analyst Certification Board (BACB)—long considered the standard-bearer for ABA certification and practice—the demand for behavior analysts continues to rise at a meteoric rate, having grown by a mind-boggling 4,209% in the ten-year period leading up to 2020.
To put this number into perspective, consider that in 2010, there were just 789 job postings for applied behavior analysts. By 2019, that number had jumped to 28,967, and by 2020, it reached a record 33,996 job postings.
As you might expect, the demand for behavior analysts has largely tracked with the increase in autism diagnosis rates. As of 2020, about one in 54 children receive an autism diagnosis, according to the Centers for Disease Control and Prevention—a considerable increase over the rate of one in every 150 children in 2000.
These numbers tell the story of a profession that is on fire with intense demand and lightning-fast growth, and all because the therapy works to effectively mitigate and eliminate problem behaviors while promoting positive ones in their stead.
And not surprisingly, with all this demand comes a situation where the schools, independent clinics and public health agencies that provide ABA services are looking for talented ABAs to join their teams. It's never been a better time to make the jump into a career as a behavioral analyst.
Preparing for a Career As an ABA
Thinking of a career in applied behavioral analysis? Start researching graduate programs in your area that offer the qualifying coursework you need to pass your exam, preferably in a format that works for you, whether that is on campus or online.
Ready to get started? Check out some available Graduate Programs.
<!- mfunc search_btn ->
<!- /mfunc search_btn ->
2021 US Bureau of Labor Statistics salary and employment figures for Psychologists, All Other reflect national data, not school-specific information. Conditions in your area may vary. Data accessed January 2023. 
<!- mfunc feat_school ->
Featured Programs:
Sponsored School(s)
<!- /mfunc feat_school ->