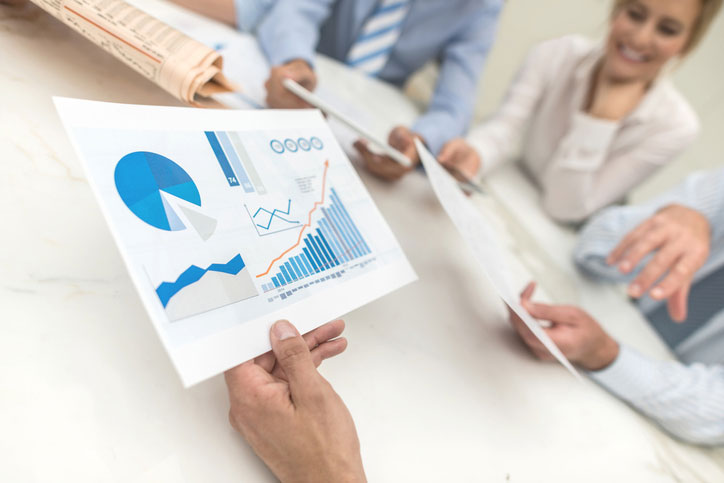 Applied behavior analysts (ABAs) examine the effects of the environment and outside stimuli on human behavior and the factors and motivations that contribute to problem behaviors. It's important work, for which ABAs can expect a respectable salary.
As of July 2023, employment website ZipRecruiter lists the average base salary for board-certified behavior analysts as $85,571 per year. ZipRecruiter, which estimates salaries based on a database of millions of active jobs published in the United States, ranks the highest paying states.
Annual ABA Salaries: Top 10 States
New Jersey: $95,532
Wisconsin: $94,521
Nevada: $91,642
Massachusetts: $91,114
Minnesota: $90,644
Oregon: $89,993
Hawaii: $88,672
Washington: $87,755
New York: $87,276
Iowa: $86,780
The earning potential grows with the more experience you have, especially considering the skyrocketing trajectory of the field. An ABA can enjoy to a lucrative career, all while making a positive difference in people's lives.
<!- mfunc feat_school ->
Featured Programs:
Sponsored School(s)
<!- /mfunc feat_school ->
Behavior Analyst Salary and Education Requirements
Salaries for Applied Behavior Analysts By State
Best States for Behavior Analysts
Behavior Analyst Salary Outlook
Preparing for a Career As an ABA
---
Behavior Analyst Careers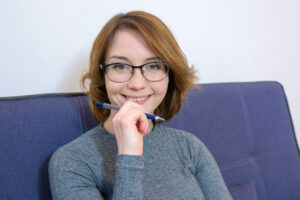 Behavior analysts have never been more in demand, especially given the exponential rise in diagnoses of autism spectrum disorder (ASD) over the past two generations. Today, over 3 million Americans live with ASD, and applied behavior analysis is universally recognized as the only evidence-based treatment for autism spectrum disorder.
And the list of behavioral disorders that behavior analysis can address is constantly expanding. Along with that, ABAs are finding more opportunities than ever before.
Here are just a few of the ABA careers you can embark upon:
Substance abuse therapist
Pediatric behavioral therapist
Sports psychologist
Special education teacher
School counselor or psychologist
Mental health clinical director
Social worker
Brain injury therapist
Criminal profiler
Behavior analyst salaries will vary among these professions. Some jobs require a master's degree in applied behavior analysis, whereas others require professional certifications and even doctorate degrees or other advanced degrees. All of these factors influence the ABA or BCBA salary you might earn.
Behavior Analyst Salaries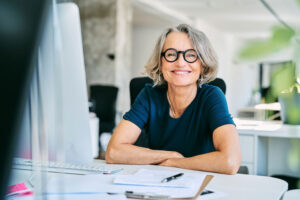 So exactly how much do ABA therapists make a year?
With behavior analyst salaries as high as $151,000 posted on ZipRecruiter, the typical salary range is between $70,000 and $89,500.
Salary Data for Board Certified Behavior Analysts
$70,000 (25th percentile)
$89,500 (75th percentile)
$120,000 (90th percentile)
According to ZipRecruiter, the range of pay for behavior analysts is broad, suggesting that the average ABA therapist salary depends on variables including your location, experience, and professional certifications.
Behavior Analyst Salary and Education Requirements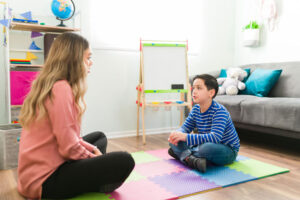 A behavior analyst's salary also depends on your certification and education. A registered behavior technician (RBT) certification, for example, requires only a high school diploma, whereas the highest credential in the field — Board Certified Behavior Analyst (BCBA) — requires a master's degree or doctorate.
The prerequisite for the Assistant Board Certified Behavior Analyst (BCaBA) credential is a bachelor's degree.
The level of education and certification is directly correlated to the salaries for these roles, with RBTs earning the lowest and BCBAs earning the highest.
According to salary data from Payscale in 2023, these are the current annual salaries for these roles:
RBT – $36,763
BCaBA – $54,274
BCBA – $69,788
Qualifications for behavior analysts tend to be fairly consistent across the board, with most states requiring an ABA master's program and BCBA or BCBA-D certification as a basis for state licensure.
Even among states without licensing requirements specific to ABAs, you can expect state insurance laws to include language requiring a master's level education and the BCBA/BCBA-D designation.
Private Practice BCBA Salary
If your goal is to start your own ABA practice, you'll be well-positioned to bring in an income that far exceeds what any employer would pay. Not only does independent practice offer the chance to earn far more than you would working for someone else, but it also offers the flexibility and freedom that come with making your own schedule.
Rates approaching $100 per hour are quite common for independent practitioners, with certain boutique practices charging more for in-home services.
<!- mfunc search_btn -> <!- /mfunc search_btn ->
ABA Salaries by State
As with any profession, a BCBA average salary is highly contingent upon not just how much experience you have, but where you live. Factors like cost of living, population demographics, and more all go into determining what you can expect to make if you become a behavior analyst.
Hover over the following map to display the median behavior analyst salary for each state as of May 2021, as well as specific percentiles based on a therapist's overall experience and time in the profession (25th percentile = early career professional, 75th–90th percentile = experienced professional). Once you hover over a state, you can click on the link to go directly to that states specific salary information page. 
Best States for Behavior Analysts
According to the BACB report U.S. Employment Demand for Behavior Analysts, the following states sought to hire the most BCBAs in 2022:
California
Massachusetts
Texas
Florida
New Jersey
There was a 23 percent increase in demand for BCBAs from 2021 to 2022. California employers posted 13,403 BCBA jobs — more than three and half times the number of jobs posted in Massachusetts, the state with the second highest number of openings.
With 2,800 job postings in 2022, New Jersey employers increased their demand for board-certified behavior analysts by 47 percent.
BCaBA Demand
The greatest number of job openings for BCaBAs — which saw an overall decrease in demand from 2021 — were posted in California, Florida, Pennsylvania, Texas, and Virginia. California accounted for 27 percent of the nationwide demand for assistant behavior analysts in 2022.
The metro areas that came out on top in terms of average pay for behavior analysts as of July 2023 were:
Santa Cruz, CA – $108,424
Sunnyvale, CA – $105,572
Livermore, CA – $104,320
Barnstable Town, MA – $102,961
Kent, WA – $101,708
Vacaville, CA – $101,502
Los Angeles, CA – $101,449
Clay, CA – $100,432
Hillsboro, OR – $100,086
Cambridge, MA – $99,940
Behavior Analyst Salary Outlook
The demand for behavior analysts continues to rise at a meteoric rate, having grown by a staggering 4,209 percent in the ten-year period leading up to 2020.
To put this number into perspective, consider that in 2010, there were just 789 job postings for applied behavior analysts. By 2019, that number had jumped to 28,967, and by 2022, it reached a record 57,596 job postings.
The demand for behavior analysts has largely tracked with the increase in autism diagnosis rates. In 2020, an estimated one in 36 children was diagnosed with autism spectrum disorder, according to the Centers for Disease Control and Prevention.
This has led schools, independent clinics, and public health agencies that provide ABA services to seek talented ABAs to join their teams. It's never been a better time to make the jump into a career as a behavior analyst.
Preparing for a Career As an ABA
Thinking of a career in applied behavior analysis? Start researching graduate programs in your area that offer the qualifying coursework you need to pass your exam, preferably in a format that works for you, whether that is on campus or online.
Ready to get started? Check out some available Graduate Programs.
<!- mfunc search_btn ->
<!- /mfunc search_btn ->
2021 US Bureau of Labor Statistics salary and employment figures for Psychologists, All Other reflect national data, not school-specific information. Conditions in your area may vary. Data accessed January 2023. 
<!- mfunc feat_school ->
Featured Programs:
Sponsored School(s)
<!- /mfunc feat_school ->