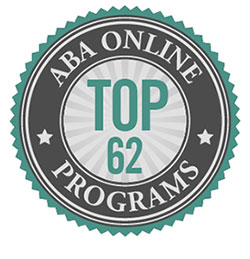 A graduate degree in education, psychology, or behavior analysis, along with a Behavior Analyst Certification Board (BACB)-Verified Course Sequence (VCS) as either part of the grad program or independent of it, is required to qualify to take the Board Certified Behavior Analyst (BCBA) exam. Many states now require BCBA certification for state licensure, not to mention that many employers demand it due to a growing number of autism insurance mandate laws that require it for insurance reimbursement.
The BACB approves course sequences offered in three ways:
As part of the curriculum included in a master's degree program in education, psychology, or behavior analysis
As a graduate certificate earned concurrent with a master's degree in education, psychology, or behavior analysis
As a stand-alone post-graduate certificate program available to those who already hold a master's or doctorate in education, psychology or behavior analysis
Countless fields have benefitted from the proliferation of top-quality online programs that produce qualified graduates eager to make an impact in their field – and applied behavior analysis is no exception.
<!- mfunc feat_school ->
<!- /mfunc search_box_body ->
For teachers early in their careers, students of psychology, and future ABAs with their sights set on BCBA certification, earning a qualifying master's in education, psychology, or behavior analysis is the goal.
For those who have already earned their graduate degree in one of these areas but just need to complete the BACB-Verified Course Sequence so they can meet eligibility requirements for the certification exam, a post-master's course sequence in ABA is what they're after.
Fortunately, more than 60 institutions in the U.S. offer master's degree and advanced certificate programs with the BACB-verified course sequence in an online format to accommodate teachers, BCaBA's looking to advance, and other working students and professionals who need the convenience and flexibility they can only get from an online program.
But how do you know the online grad degree or certificate program you choose will qualify you for BCBA certification? Fortunately, many institutions offering programs online have already done the work of designing a series of courses and getting a stamp of approval from the BACB.
Here we've put the very best pre-qualified online programs available in the U.S. in one place – all 62 of them. This means zero guesswork and no worries about needing to submit your transcripts and course syllabus to the BACB for evaluation. Every single one of the programs shown here has already been evaluated and has received pre-approval from the Behavior Analyst Certification Board. And every single one of these programs is available entirely online with absolutely no in-person requirements.
Field Experience Note: Some online programs offer distance practicum options or assistance with placement for independent field work. Students in programs that don't make these options available are responsible for gaining the 1500 hours of supervised fieldwork needed to meet BACB experience requirements independently.
---
This list features programs that our editorial staff hand selected to present as top recommendations. We believe the many aspects of a program that come together to create an exceptional student experience can't be reduced to numbers alone, so no formula was used to attempt to score or rank these programs. Instead, they represent our top picks based on a thoughtful review of the things we know mean the most to students. Each one of these programs offers something unique, and all come equally highly recommended. We stand behind the principal of editorial integrity and make these recommendations independently and without compensation.
---
ALABAMA
ARIZONA
ARKANSAS
CALIFORNIA
COLORADO
CONNECTICUT
FLORIDA
ILLINOIS
INDIANA
IOWA
KANSAS
LOUISIANA
MAINE
MASSACHUSETTS
MICHIGAN
MINNESOTA
MISSOURI
MONTANA
NEVADA
NEW JERSEY
NEW YORK
NORTH DAKOTA
OHIO
OKLAHOMA
OREGON
PENNSYLVANIA
SOUTH CAROLINA
TENNESSEE
TEXAS
VIRGINIA
WASHINGTON
WEST VIRGINIA
WISCONSIN
All schools shown here have been contacted and informed of their inclusion on this list. Schools that do not wish to be featured are immediately removed. School names are the registered trademarks of their original owners. The use of any trade name or trademark does not imply any association with the school.
<!- mfunc feat_school ->