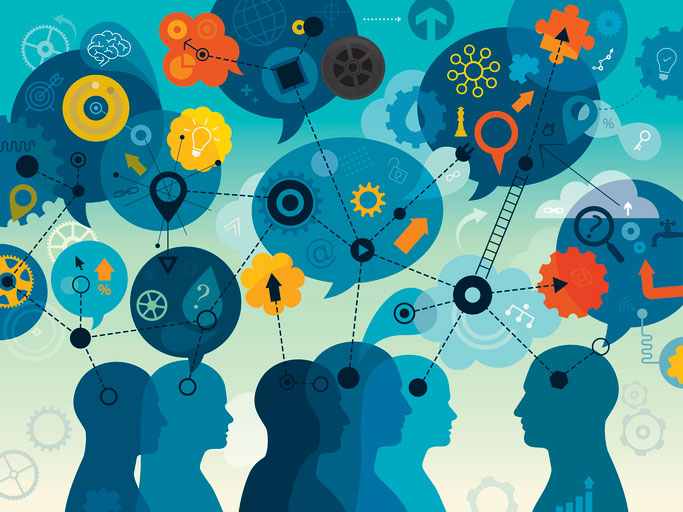 The human brain is wonderous, complex, but ultimately fragile. Traumatic brain injuries and strokes can render whole sections of it almost completely inoperable. Likewise, addiction, mental illness, and learning differences can drastically alter how people perceive and interact with the world — a place that isn't always so hospitable to their experiences.
<!- mfunc feat_school ->
Featured Programs:
Sponsored School(s)
<!- /mfunc feat_school ->
And that's exactly where BCBAs (Board Certified Behavior Analysts) step in. For years, BCBAs have put their ABA (applied behavior analysis) knowledge to work with great success in autism intervention. But now, the field is rapidly expanding into new territory.
Dr. Sarah Woldoff, Director of Arcadia University's Autism and ABA Master's degree programs, recently sat down with AppliedBehaviorAnalysisEdu.org to discuss three places BCBAs are making waves. For students in any stage of their ABA education, Dr. Woldoff's insights can serve as guiding lights on the path to finding a rewarding, lifelong career in behavior analysis.
Dr. Sarah Woldoff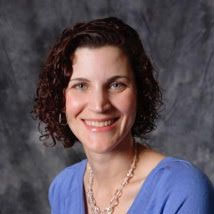 Dr. Sarah Woldoff is an Assistant Professor and Director of ABA and Autism Graduate Studies at Arcadia University. As a licensed psychologist with specialized training in neuropsychological assessments, she shares her expertise working with children and adult clients on the autism spectrum with her students.Before she started at Arcadia University, she concentrated on practices that included school-centered programming, clinical research and training, program assessment, and diagnostic services. She previously acted as Assistant Director of Autism Services at the University of Miami and Staff Psychologist at the Center for Autism Research at Children's Hospital of Philadelphia. In addition to her role as a professor, she's also recently worked as the Chief Clinical Officer for an organization that offered Autism Services for people of all ages.
ABA Techniques Can Rebuild Lives After Strokes and Brain Injuries
When a person suffers a traumatic brain injury, stroke, or brain bleed, life-saving surgery is only one step on the road to recovery. If the hippocampus or certain sections of the temporal lobe have been damaged, patients may have to relearn how to do basic tasks like pouring a cup of coffee, buttoning a shirt, or just using a fork.
According to Dr. Woldoff, an ABA therapy technique often used in autism intervention called task analysis can be extremely useful in this context.
"Task analysis is a fancy term for breaking down tasks into small steps," she explains. For example, when a child with autism has trouble learning how to tie their shoes, task analysis can be used to make it easier to learn physically, emotionally, and cognitively. Every step is broken down and chained together by whoever is teaching it (pull the shoestrings tight, cross them, pull the ends, etc.). Steps can be repeated, demonstrated, and reinforced so the child becomes familiar and comfortable with them.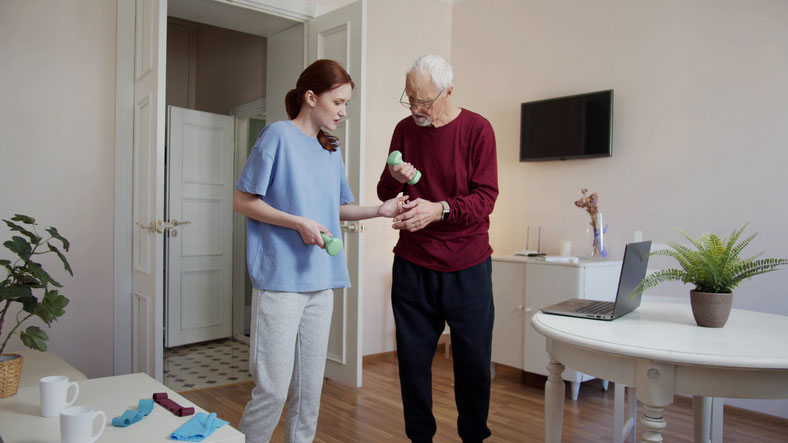 In that sense, translating task analysis to brain injury recovery isn't too big of a leap. According to the Centers for Disease Control, some of the long-term effects of a traumatic brain injury can appear to be similar to the challenges faced by people with autism:
Concentration issues
Distortion of sensory perception
Coordination problems
Emotional regulation issues
Difficulty remembering new information
"So task analysis," Dr. Woldoff says, "reinforcement, breaking steps down, and kind of stringing them together to work on that brain injury can be done the same way you would teach a child how to set the table."
A 2017 study published in peer-reviewed  journal Brain Injury found that task analysis can be highly effective at teaching people with head injuries how to do things like shower and dress. Just as importantly, the researchers also found that using task analysis in an inpatient rehabilitation setting can allow staff to monitor patient progress in a concrete, meaningful way — a win for struggling patients and overworked healthcare professionals alike.
BCBA Roles In a Medical Setting
BCBAs working in medical settings have several rewarding roles available to them. They're often responsible for helping patients cope with the emotional and cognitive tolls of their new, sometimes frightening reality.
In this context, many BCBAs work under the title of BCBA, but they can also be clinical directors, counselors, or even vocational rehabilitation specialists. Some of these roles require extra training or certifications, but BCBAs are well-equipped for continued education opportunities.
How BCBAs Bring Hope and Understanding to Addiction Treatment
It would be naive to say there's any one cause of substance abuse and by extension, any one effective treatment for it. Its challenges are often deep, dark, and entirely unique to each individual. To Dr. Woldoff, though, a BCBA's knowledge can bring more than a little order to the often unpredictable world of addiction recovery.
"A lot of drug and alcohol work is done on the idea of how your environment shapes behavior and how your environment can trigger behavior. That's a big part of applied behavior analysis," she says. "We talk about how sometimes if a person makes a certain association with a particular place, they can then have a really hard time breaking that association."
Maybe a stressful home life makes an alcoholic associate the need for a drink with being home. Perhaps feelings wrapped up in some kind of trauma fuels a person's prescription pill problem. Or maybe the association isn't with a place at all, but with a person, feeling, or event. Whatever it is, though, using one's drug of choice can lessen the blow of those painful associations and become a reward for enduring them.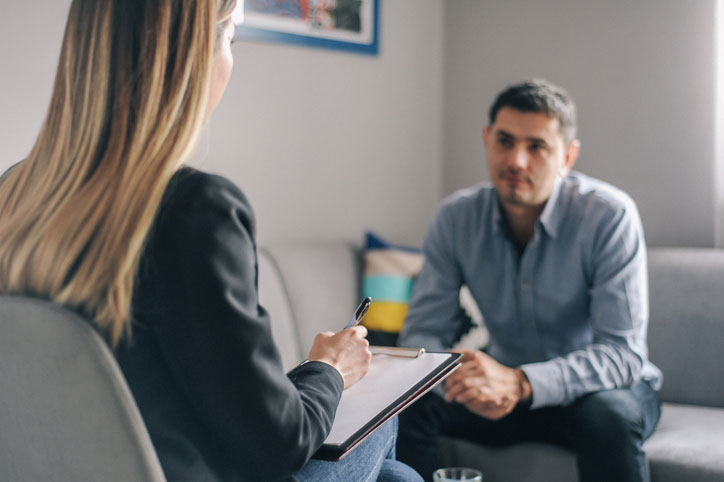 A talented BCBA working with a recovery center can interrupt this vicious cycle by rewarding clients for more desirable behavior. A series of clean drug tests or stellar group session attendance might mean getting a gift card, free food, or even just some heartfelt praise. Slowly, negative associations break down and are replaced with positive reinforcement.
While this rewards system may seem simple, it's actually a real-world application of an integral ABA technique called contingency management. And it can be extremely effective for people in recovery.
In a study on the effectiveness of contingency management in addiction treatment centers, researchers found that clients who were part of a rewards system were four times as likely to abstain from drugs during treatment than clients who weren't part of one.
Contingency management is only one tool a BCBA and a team of addiction specialists have in their arsenal. But together, they can help clients understand their own behaviors on a stripped-down, personal level and give them the tools they need to stay sober.
BCBA Roles In Recovery Communities
Addiction counseling communities are often full of a diverse set of addiction specialists: therapists, counselors, psychiatrists, psychologists, and sometimes nurses and medical doctors. Like in medical settings, BCBAs in recovery communities can take on a wide range of roles.
Many BCBAs work one-on-one with clients, but many also enjoy more administrative roles as program directors. They might connect clients to the right resources, help their interdisciplinary teams collaborate, review client progress, and even work with families. In that sense, BCBAs are often instrumental to making sure clients get treatment that's totally tailored to their needs.
Happy, Productive Workplaces Run on an Understanding of Human Behavior
Much of the conversation about applied behavior analysis focuses on educational and clinical settings. But how relevant is it to professionals in other industries? In Dr. Woldoff's eyes, a BCBA can be just as integral to a corporate team as an accountant or marketing guru.
"A big part of human resource and personnel management is based upon the principles of applied behavior analysis," she says. "How do you provide feedback in a constructive way to positively change behavior? How do you make measurable goals for staff that you're working with?"
These are extremely basic boardroom questions, but to move any initiative forward and make it sustainable, they can't be ignored. Otherwise, a business can become a machine that turns bright-eyed professionals into angry, jaded employees looking for a way out. In fact, according to a Gallup assessment, employee turnover costs US businesses about $1 trillion annually.
That's a high cost most executives would be elated to avoid. A BCBA with a mind for organizational management could be the perfect candidate to help with that in just about any scenario:
Creating training programs focused on modeling and discrete trial training to teach standard procedures in a hands-on way.
Using functional behavior assessments to make employee reviews more productive and informative.
Writing employee-oriented behavior intervention policies for workplace issues.
Ensuring internal promotion and reward programs actually motivate employees to continually improve and stay engaged.
With all of this in mind, some ABA degree programs even feature classes about how to apply principles of the field to a workplace setting. At Dr. Woldoff's own Arcadia University, the focus is on effective personnel management.
"In our program, we have a course that's specifically for supervision. On how to shape the skill set, new staff, and how to make the staff feel confident," she explains. In short, it's a class that teaches prospective BCBAs how to make companies as personally-enriching as they are profitable.
BCBA Roles In Corporate Hierarchies
Human resource departments are often great homes for BCBAs. With their knowledge, they can handle employee grievances, guide hiring initiatives, and generally help create a positive, growth-oriented corporate culture.
However, BCBAs can also be invaluable marketing team members. With their understanding of how people react to different cues, they can oversee effective marketing campaigns, find new consumer markets, and even help CEOs make sense of vast amounts of demographic data. But whether they work on internal or consumer-facing policies, BCBAs are adept at preserving the humanity behind stats, figures, and spreadsheets.
So in ABA degree programs like Arcadia University's, students don't just learn about theory or very specific applications of the field. They learn how to take it into the real world. A world that needs people who understand people and how to empower them.
"It's a really broad field now, and I think most of us know it as something that came about because it was initially specific to kids with autism," Dr. Woldoff says. "But it really does cover a gamut. And it's a pretty broad field and can be utilized across a pretty wide population"
With that insider assessment, it seems that no matter what industry a BCBA enters, they can come armed with the knowledge and power to improve their environment and the people who live in it.