If you are interested in a job providing hands-on support to others in need, a behavior analyst career could be the perfect path for you. This booming field has been steadily growing for the past half-century, developing into a career path with a host of subspecialties.
Behavior analysts help those with autism and other behavioral issues learn how to function independently and participate in social life, overcoming obstacles to feel more empowered and comfortable in their day to day lives.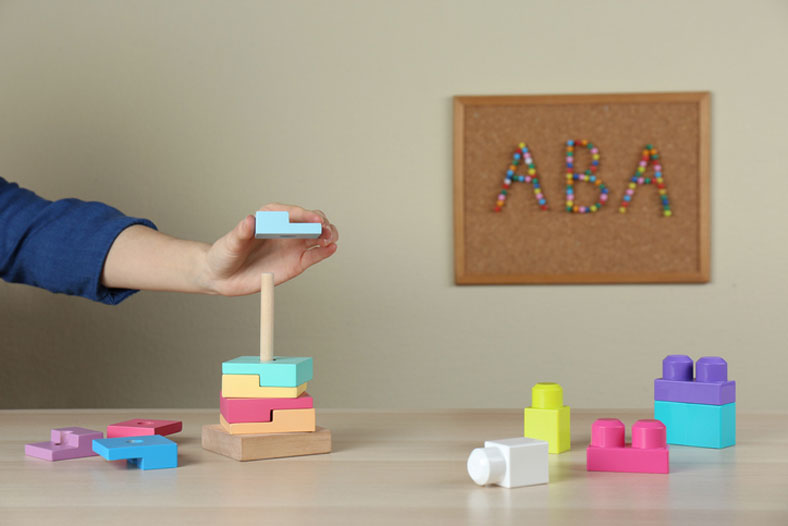 These mental health professionals are trained in Applied Behavioral Analysis (ABA), a therapeutic methodology used to teach concepts and skills to those who are having behavioral issues, in particular those who are on the autism spectrum. Those with applied behavioral analysis jobs can make a tremendous difference in the lives of those who are struggling to meet standard social expectations as well as help those with learning issues build the abilities they need to keep up.
For more information about ABA therapy, behavior analyst entry level jobs, and other job statistics about ABA therapists such as salary ranges and job growth predictions, read on.
<!- mfunc feat_school ->
Featured Programs:
Sponsored School(s)
<!- /mfunc feat_school ->
What is Applied Behavior Analysis (ABA)?
Applied Behavioral Analysis is a therapeutic method first developed in the 1960s which has since become the foremost treatment method for people living with autism as well as other behavioral, emotional, or learning issues. It is the best studied, and the only evidence-based practice used to support those on the autism spectrum. In a 2014 report, the Association of Behavioral Analysis International explains that the discipline of ABA has had an impact on a wide variety of fields including education, clinical psychology, developmental disabilities and autism, behavioral medicine, organizational management, and more.
In terms of methodology, ABA is known for breaking down skills into small, isolated steps to help those with behavioral and learning issues understand expectations, reducing feelings of anxiety or confusion. Though it has evolved into numerous sub-disciplines, the best-known forms of ABA therapy involve positive reinforcement, an approach that rewards and encourages successful actions. This has been found to build social comfort and learning capabilities.
You may be familiar with some of the following ABA therapy techniques:
Discrete Trial Training (DTT)
Pivotal Response Training (PRT)
Picture Exchange Communication System (PECS)
The Early Start Denver Model (EDSM)
Given that the field of ABA therapy is still so new, there continue to be new iterations of ABA therapy being developed. The original discipline of ABA serves as the framework from which future studies and methodologies have evolved.
Behavior Analyst Career Data
Below are labor statistics for those interested in pursuing work in the field of behavior analysis.
Job Outlook
Those who are considering a behavior analyst career should feel encouraged by the numbers: according to the Bureau of Labor Statistics, the job outlook for behavioral counselors is a whopping 22%. This is a testament to the increasing predominance of Applied Behavioral Analysis methods in learning and therapy options for those on the autism spectrum as well as the rising number of additional uses for ABA.
Behavior Analyst Salary Range
According to the Bureau of Labor Statistics, the salary range for behavioral analysts is between $30,870 and $77,980, with a median annual salary of $48,520. The median income rises for behavioral analysts working in individual & family services and offices of other health practitioners, who have a median income range of $52,170 to $57,520.
Salaries for behavior analysts also vary by state, with the top-paying state being California, which reports a median income of $59,790 for behavioral counselors.
Behavior Analyst Entry Level Jobs
Because ABA therapy techniques are becoming more and more popular, there is an increasing number of career paths for those who hold ABA certification. From face-to-face counseling jobs to directors of larger-scale behavioral intervention programs, there are opportunities available for people with a variety of skill sets and career goals.
Read on to learn more about behavior analyst entry level jobs and find out which one might be right for you. For more information about ABA careers, take a look at our guide here.
Behavioral Therapist
Someone who is looking into applied behavioral analysis jobs is likely to first of all think of an ABA therapist, also known as a behavioral interventionist or a behavior technician. ABA therapists direct the support program for those in need of guidance and assistance in addressing their behavioral and learning needs. This therapist creates a behavior intervention plan, also known as a BIP, which is a written improvement plan that outlines the course of behavioral therapy techniques that will be used to help the patient.
Behavior analysts draw from different methodologies, but across the board their responsibilities are likely to include the following:
Observing patients to determine an appropriate intervention plan
Designing and implementing an intervention plan to be conducted over regular meetings
Collect data to monitor client progress over time
Working in tandem with parents and family members to ensure that clients are continuing to be supervised and encouraged outside of sessions
Assessing data and adjusting intervention plans as needed
Behavioral therapists are among the most popular behavior analyst entry level jobs. Many entry level positions are offered as paid training, where newcomers will get to observe and assist working counselors to learn the various functions of the job. If you're looking to get your feet wet in a behavioral analyst career, this is an excellent way to do it. These opportunities typically require a bachelor's degree.
School Counselor
Becoming a school counselor can be a wonderful way to start a behavioral analyst career. Many families rely on school counselors to provide behavioral support for their children. School counselors can also serve as valuable resources, as they have a direct line with teachers to help them observe and assess student progress over time. If you would like to cultivate deep, long-term relationships with those you work with, this is an excellent way to do so, as you are built into your students' lives while they are attending school.
For those looking to hit the ground running on a behavioral analyst career, this can be the perfect option to get started quickly. There is always a need for more school counselors: the Bureau of Labor Statistics reports an anticipated growth rate of 12% by 2031 for the profession.
Special Education Teacher
In addition to becoming a school counselor, there are also many behavior analyst entry level jobs available for special education teachers. This is an ideal career path if you are also interested in classroom teaching, as you will teach and supervise a consistent group of students over the course of each school year.
Your experience with behavioral analysis will serve you well as a special education teacher. Having a special education teacher who is trained in ABA intervention techniques can be crucial to success for students with autism, and this area of specialty will ensure that job opportunities will continue to open up for you.
The median annual salary of special education teachers at elementary and secondary schools is $70,530, according to research from the Bureau of Labor Statistics, with those in the 90th percentile making a median annual salary of $100,310. One can see why many see this as an appealing way to start a behavioral analyst career.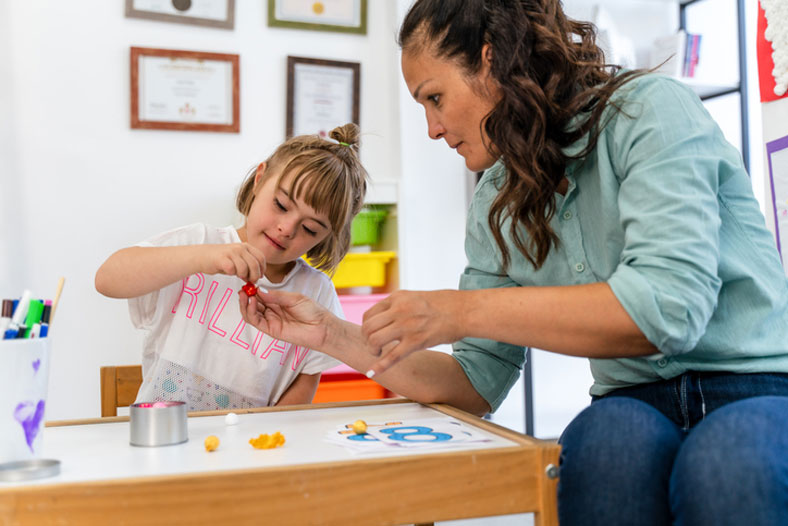 Behavioral Health RN
If you already hold a nursing degree or are currently pursuing one, you can easily merge your nursing goals with the path of a behavior analyst career. You can do this by specializing in ABA intervention techniques that allow you to work with those with behavioral health needs in a medical or clinical setting. This can involve administering medication and evaluating patient progress using medical protocols.
The Bureau of Labor Statistics reports that behavioral health registered nurses working in skilled nursing facilities make a median annual salary of $68,180.
Social Worker
There are roles for ABA trained specialists in a variety of social work organizations, especially those concerned with child welfare. If you pursue work in this field, you'll be a valuable resource to people with autism or other behavioral issues who have found themselves in need of additional social services.
If you are already a social worker holding a Master's in Social Work, you may find you want to apply for certification with the Behavior Analyst Certification Board (BACB) so that you can specialize with patients dealing with behavioral issues. If you are just beginning to pursue your degree, it is possible to pursue coursework in ABA so that you graduate already with your area of specialization under your belt.
The Bureau of Labor Statistics reports an anticipated job growth rate of 12% for social workers by 2031, meaning now is an excellent time to join the field. The BLS also reports an annual mean annual income of $57,800 for mental health and substance abuse social workers.
Teaching Assistant
If you are interested in working in a school setting but want a firmer grasp on the day to day responsibilities of teachers or school counselors, becoming a teaching assistant can be an excellent way to get the orientation you need to start a thriving career as an educator. Becoming a teaching assistant can also be a great way of getting your foot in the door as a teacher, as schools often like to promote teaching assistants who are already part of their existing communities when hiring for new positions.
Supported Living Administrator
Supported living supervisors work with individuals with autism in their home environments, helping them navigate their household responsibilities as well as their outside lives. This is a huge job that can make a profound difference in the lives of those with autism, as well as their families, who frequently need support as well. Working as a supported living administrator can be a terrific first step in a behavior analyst career.
The Bureau of Labor Statistics reports an annual mean income of $57,800 for mental health and substance abuse social workers.
Speech and Language Pathologist Administrator
Some ABA therapists specialize in speech and language pathology, which can be a major hurdle for many people living with autism. If you are interested in pursuing this work specifically, getting entry-level experience as an administrator or assistant to a speech and language pathologist will give you the direct training you need to find your footing in the field.
Travel Nurse
If you are prepared to travel for work, there are many job opportunities available for travel nurses specializing in ABA, who are able to attend to the needs of those with autism while they are upending their normal routines and functions. This is a demanding but rewarding job, as you will see directly how much you are able to help your patients manage their feelings and responses to get the most out of their experience.
Nonprofit Coordinator
There are many nonprofits that offer support to those with autism or other behavioral issues. These organizations can provide wonderful opportunities to get your first work experience in the field of behavioral analysis, gaining an understanding of patient needs and the day-to-day of a counseling career.
Working at a nonprofit is a great opportunity for those who are interested in pursuing executive roles at organizations that provide ABA services, such as a clinical director. By working at an independent organization, you'll get the opportunity to study the skills needed to manage a behavioral support services team of your own one day.
According to the Bureau of Labor Statistics, social and community service managers make an annual median income of $74,000.
There are also many other careers that intersect with behavioral analysis. For an even more complete guide, take a look at our list of additional applied behavior analysis jobs.
More Information to Start Your Behavior Analyst Career
Now that you know some of the best behavior analyst entry level jobs, you're ready to take the next steps toward starting the career you want.
To learn more about how you can get started, take a look at our complete guide to becoming an ABA therapist.
For information about licensing laws and practice requirements, check out our state-by-state guide here.
To find the top ABA licensing programs to suit your needs, visit our homepage here.