The list of licensed professionals who either work directly with children and adults with autism spectrum disorder (ASD) or who have frequent contact with this demographic continues to grow as autism diagnosis rates continue to climb and more individuals than ever qualify for services and support related to ASD.
Understanding what autism is and isn't, what to expect from those with ASD, and how to interact with individuals who have this lifelong developmental disability may very well be an important aspect of your career as a school psychologist, special education teacher, speech language pathologist, occupational therapist, principal, administrator, physician, clinical social worker, physical therapist, occupational therapist, dentist, nurse, or behavior specialist (to name just a few).
Certified autism specialist jobs are widely available in the ASD treatment community, and salaries among autism specialists are impressive.
So what is "autism certified," exactly? Being autism certified can mean you hold the industry-leading Autism Certificate (AC) or Certified Autism Specialist (CAS) credential, both of which are offered by IBCCES. Both require similar training hours, but the CAS we'll be discussing here requires more in the way of formal education and experience.
Learn more about the CAS designation, and if learning how to become one is right for you and your career:
What is a Certified Autism Specialist?
Professionals with the Certified Autism Specialists credential are nationally recognized for having had the education, post-degree training, and passing exam scores to be counted among the true experts in the field of ASD treatment.
If you want to demonstrate to your patients and colleagues that you've gone the extra mile to become well-versed in ASD and are committed to promoting a higher standard of care for your patients/students/clients with ASD and their families, then it's a good idea to become autism certified.
If you're committed to making a serious career out of working with people with ASD of any age, then you're the perfect candidate for the International Board of Credentialing and Continuing Education Standards' (IBCCES) Certified Autism Specialist (CAS) designation.
This multi-disciplinary, comprehensive training program leads to an internationally recognized credential that demonstrates that you're current on best practices in the field and capable of incorporating your knowledge of ASD in your professional practice.
How Much Do Autism Specialists Make?
As is typical of relatively new professions in emerging practice areas like applied behavior analysis, you won't find official data from government sources like the Bureau of Labor Statistics on what autism specialists earn. The fact is, those sources haven't caught up yet and don't have independent categories for these kinds of fields and specific designations. Instead, they lump them in with much broader fields like psychology.
But going to job boards can get you close to an accurate answer to the question: How much do autism specialists make? For example, as of July 2021, ZipRecruiter shows the national average salary for autism specialists to be $52,674, which works out to $28 per hour.
How to Become a Certified Autism Specialist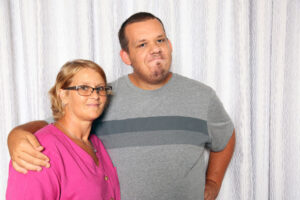 The certified autism specialist designation is reserved specifically for professionals who provide support and/or services to individuals with ASD, and the services they provide are directly related to their scope of practice. It's an excellent addition to your resume and a clear indication to your patients/clients and colleagues that you are dedicated to improving your quality of care for those with ASD.
So how do you become an autism specialist? Well, you earn a qualifying bachelor's or higher degree, take 14 contact hours of training, submit your application and then pass the autism competency exam.
<!- mfunc search_btn -> <!- /mfunc search_btn ->
Step 1. Earn a Qualifying Bachelor's or Master's Degree and Gain the Required Experience
You'll qualify for the CAS designation if you hold a bachelor's degree and at least ten years of experience or if you hold a master's degree and at least two years of experience. Experience requirements must relate to either directly working with or supporting individuals with autism, and your degree program must be in one of the following areas of study (or a closely related field):
Special education
Education
Educational psychology
Human development
Early childhood education
Speech/language pathology
Occupational therapy
Physical therapy
Social work
Already have a bachelor's? Take the first step toward working with ASD patients by finding a master's degree program.
Step 2. Complete CE Specialty Training
Once you've qualified for the certified autism specialist designation, you'll need to either complete at least 14 CE hours of training that includes a set of online modules offered through the IBCCES or provide proof to the IBCCES that you've earned at least 14 CE hours of autism-related training within the last two years through outside sources.
Acceptable forms of CE include attending national conferences or taking university or professional courses. Note: One CE Unit = one contact hour (60 minutes) of instruction.
If you need specific CE hours for ASHA, AOTA, or APTA, you can contact the IBCCES to learn about ASHA and AOTA approved courses.
Step 3. Pay the Required Fees and Submit Your Application
Once you've satisfied the CE requirements, you'll pay the $495 certification fee, which includes the cost of training and the cost of taking the exam, then you'll submit your application to the IBCCES and prepare to take the Autism Competency Exam. When submitting, make sure you have your transcripts/proof of degree available, professional license, proof of the completion of any CE hours within the last 24 months, and a professional photo or headshot available to upload during the application process.
Step 4. Taking the Autism Competency Exam: What to Expect
This online certification exam has about 60 questions that must be completed in 90 minutes. The CAS is based on the IBCCES' Areas of Autism Competency:
Autism Overview: This competency details the types of ASD, the signs and symptoms of ASD, how to diagnose ASD, treatment strategies commonly used to treat those with autism, and recognizing individual strengths for individuals with autism.
Behavior Competency: This competency includes an understanding of behavior modification, the factors that influence behavior, positive behavior supports and interventions, the ins and outs of cognitive behavior therapy, and crisis interventions.
Program Development Competency: This competency provides an overview of the Individual Education Plan (IEP), specific interventions and strategies used to treat those with ASD, assessment tools used to measure progress, and supports for children transitioning to adult services.
Early Childhood Identification Competency: This competency focuses on early identification strategies, discernable markers, and the benefits of inclusive education for preschool learners.
Parent Communication Competency: This competency includes a focus on understanding the parent experience, empathy, awareness, and social skills.
Comorbidities Competency: This competency is targeted at understanding the existence of comorbidities among those with ASD, providing an overview of anxiety and ADHD, and becoming familiar with success strategies for parents and caregivers.
You'll take the exam through an online proctoring system that prevents you from opening any other websites or documents while taking the exam. You'll need to complete the exam in one sitting, and you can't skip questions and return to them.
You'll be able to access the exam once you submit your application, and you'll be notified of your results via email with 24 hours of completing exam. You must earn an 80% or higher to pass the exam.
Once you earn the CAS, you'll be issued an official certification number, you'll be listed on the International Registry, and you'll receive an official certificate.
<!- mfunc search_btn -> <!- /mfunc search_btn ->
Step 5. Maintain Your CAS Certification Through Professional Certification
To maintain the CAS, you'll need to complete at least 14 CE hours and pay the $199 renewal fee every two years.
You may earn the required CE hours through college/university courses, professional courses, district professional development courses, or other online courses. You may also complete any of the IBCCES-approved programs (offered through certified training partners) to satisfy your renewal requirements.
CE hours won't be accepted for volunteer activities, attending meetings, serving on a committee, activities that are part of your normal work routine or part of your job responsibilities, or research, curriculum development, supervision, or self-study activities.
<!- mfunc feat_school ->
Featured Programs:
Sponsored School(s)
<!- /mfunc feat_school ->