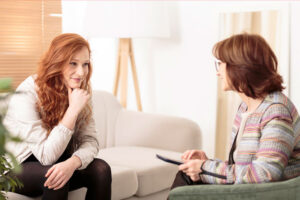 Becoming a life coach is one of the more fulfilling careers in applied behavior analysis.
Life coaches are professionals who work directly with individuals or small groups to help them achieve, or even to define, their goals in life. Life coaches offer an independent, objective source of wisdom, advice, and counseling for people who need more of those qualities in their lives.
<!- mfunc feat_school ->
Featured Programs:
Sponsored School(s)
<!- /mfunc feat_school ->
Life coaches work with everyone from new college graduates seeking a path for their career to established business executives who need help managing busy, multi-faceted work and personal challenges.
According to CNBC, as of early 2021, life coaching has become a nearly $3 billion business.
Spurred on by the uncertainties and dramatic lifestyle changes created by the COVID-19 pandemic, life coaching has become more important and more popular in the United States than ever.
Behavior analysts have a unique talent to contribute to this field. Applied behavior analysis is the science of analyzing and adjusting behaviors through the use of respondent and operant conditioning techniques. Unlike many approaches to life coaching, behavior analysis offers an empirically-driven, evidence-based approach to driving successful behavioral changes in peoples lives.
How Do You Become a Life Coach?
There are many different paths to life coaching, just like there are many different philosophies for success in life. Anyone can call themselves a life coach, so the technical details aren't very complicated: print up a few business cards and set up a website and you are in business.
But successful life coaches have to offer genuine, impactful, insightful coaching if they want to stay in business. And that's where it is worth your time to really prepare and study for your role in helping people live their best lives.
A life coach with a background in applied behavior analysis has a big edge on the rest of the field right away due to their advanced training and behavioral modification skills.
That's because training as a behavior analyst gives you the analytical skills to quickly assess issues that your clients may be having in their lives, along with a deep toolbox of techniques to help them turn those issues around. Better still, the practical, functional nature of ABA can work for absolutely anyone. You don't need to confine yourself to individuals with a certain set of beliefs or expectations… it's all about the behavior, not philosophy.
Interested in becoming a life coach? Learn if a behavior analysis degree is right for you.
What does a life coach do exactly?
The fun thing about life coaching is that there is really no "exactly" about it. Your approach to coaching can be unique, based on your own skills and philosophies. And your client's problems will probably be completely unique to them, and unlike any of the other situations you may deal with.
In general, life coaches work with individuals to help them live happier, more fulfilling lives by improving their philosophy, world view, organization skills, and behaviors. The end goal can be better relationships, more lucrative or interesting career paths, or just more satisfaction in daily living.
How long does it take to become a life coach?
There is no single answer to how long it takes to become a life coach, either. Some people jump right in to coaching even before graduating college. Others wait until the experience of their own lifetime builds their wisdom and confidence to the point where they can use it to help others. While there are various certificate programs that offer credentials in life coaching, they can run from three weeks to two years in length.
Becoming a life coach skilled in applied behavior analysis takes much longer, however. You can expect to spend four years earning an undergraduate degree, another two years in a master's program, and up to a year earning relevant experience in the field. That's a total of about seven years between high school graduation and becoming a life coach.
---
Step 1. Decide on Your Niche as a Life Coach
Step 2. Get The Right Life Coaching Education
Step 3. Consider Life Coaching Certification
Step 4. Find a Job as a Life Coach
---
1. Decide on Your Niche as a Life Coach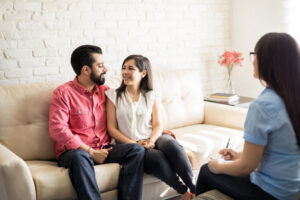 Although life coaches can take on exactly as broad a spectrum as the name implies, handling every angle and aspect of life, most coaches pick a specialty to really focus on. As you start your path to life coaching, you will probably want to narrow down your practice area into a range that really interests you. This also allows you to deliver the best possible services as well as concentrate your training in that subject.
Because it's life coaching, that can take you in almost any direction. You will want to think about what is in demand, though, as much as what interests you personally. Someone has to want to pay you for the service, after all. That means picking a niche that people are interested in.
Some specialties are almost always in demand, the consistent challenges found by every generation such as:
Relationship coaching
Career coaching
Confidence coaching
But there are also new trends and needs that can pop up over time. Right now, you can consider hot niches like:
Manifestation and abundance coaching
Women's empowerment coaching
Mindset and accountability coaching
It's up to you to choose something that is going to be personally fulfilling for you as well as punching your meal ticket on the business side of things.
2. Get The Right Life Coaching Education
Becoming a life coach takes wisdom, knowledge, and communication skills. These are all things that you can at least start building up with a college degree.
If you plan to pursue behavioral approaches in life coaching, then that will have to be at least a master's degree in applied behavior analysis, education, or psychology that includes the ABAI (Association for Behavior Analysis International) Verified Course Sequence.
The VCS is a series of classes that are considered necessary to build the skills and knowledge necessary for a career in applied behavior analysis. And if your coaching practice is going to be rooted in ABA, then you'll need to master those skills before you get started. They include:
Concepts and principles of applied behavior analysis
Measurement and assessment processes
Methods of ABA research
Ethics and professionalism
Designing behavioral intervention strategies
It's a comprehensive skillset that gives you an enormous advantage over life coaches without similar training.
What degree do you need to be a life coach?
No degree or even formal education is required to become a life coach. Every coach comes to the field with their own background and experience to inform their approach.
If you choose to adopt a behavior analysis model in life coaching, however, you'll need to earn at least a master's degree in order to qualify for the Board Certified Behavior Analyst (BCBA) credential from the Behavior Analyst Certification Board (BACB). That's a standard requirement and mark of expertise in the field of applied behavior analysis.
3. Consider Life Coaching Certification
Many life coaches pursue some kind of certification in the field. Because there are no college degrees in life coaching, a certification offers clients some kind of assurance that you have gotten specialized training to help them deal with their life and work issues.
Although there are many different organizations, such as the International Coaching Federation, that offer coaching-specific certificates, if you are hanging your hat on being an ABA-qualified life coach, then the BCBA is probably the best certification for you to pursue.
If you took our advice at step two and got your master's degree from a program with the VCS, then your life got a lot easier in terms of pursuing the BCBA. That qualifying degree is your starting point.
After that, you'll need to put in more than 3,000 hours of supervised fieldwork, proving you have the right stuff out in the working world. You'll also need to pass an intensive 160-question examination to demonstrate your knowledge of behavior analysis before you can be certified.
It's a qualification that demands respect from clients and gives you the confidence in your skills you need to excel as a life coach.
4. Find a Job as a Life Coach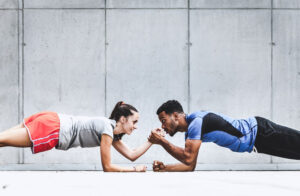 Most life coaches are self-employed, working as independents out of their own homes or offices, finding their own clients, and picking their own hours. So if all else fails, you can always just hang out your own shingle and get started as an entrepreneur rather than looking for a full-time coaching position.
The good news is that you shouldn't have a lot of trouble finding a job as a life coach, however. As you'll see, the BLS, or Bureau of Labor Statistics, doesn't track job statistics for life coaching specifically. However, of the several categories that the job does fall under, all of them are projected to grow at a rate faster or much faster than average between 2019 and 2029.
With the general disruption that the COVID-19 pandemic has caused, there are a lot of people out there looking for someone to help them make sense of the new normal. Every single one of them is a potential client for your new life coaching business!
How much money do life coaches make?
The Bureau of Labor Statistics places life coaches in with several different job categories for tracking purposes. For 2021, the median salary for those positions was:
Rehabilitation counselors – $38,560
Educational, guidance, school, and vocational counselors – $60,510
Personal care and service workers, all other – $29,610
2021 US Bureau of Labor Statistics salary and employment figures for Rehabilitation counselors, School and Career Counselors and Advisors, Personal Care and Service Workers, All Other reflect national data, not school-specific information. Conditions in your area may vary. Data accessed December 2022.