We recognized California State University: Sacramento as one of the Top 57 Best Schools Offering ABA Bachelor's and BCaBA Courses, and for offering one of the Top 23 Best Master's in Psychology Degrees with an ABA Track.
We were excited to hear from Caio Miguel, Ph.D., BCBA-D, a faculty member at California State University: Sacramento who took the time to answer a few questions about how the school works to create a great student experience in preparing graduates for a career in applied behavior analysis.
<!- mfunc feat_school ->
Featured Programs:
Sponsored School(s)
<!- /mfunc feat_school ->
California State University: Sacramento Programs:
M.A. in Psychology – Applied Behavior Analysis
Undergraduate Certificate in ABA (taken concurrent with a bachelor's in psychology or related field)
---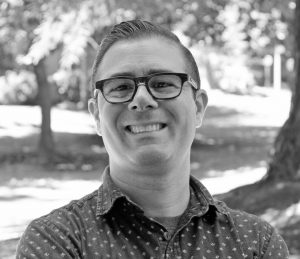 Professor/Faculty Name:      Caio Miguel, Ph.D., BCBA-D
Tell us about the types of students you see come through your program. Are you seeing more non-traditional students and career changers coming from other fields?
Caio:  Our program offers a traditional brick-and-mortar academically-oriented degree. The majority of our students have been trained in behavior analysis as undergraduates at either our institution (we offer an ABA undergraduate concentration) or elsewhere. Some applicants have contacted the field through clinical work, but they do not apply to our program unless they want to be trained as scientist-practitioners. Students know that our program is very rigorous, so typical applicants are those who excelled in their undergraduate education. We have seen an increased number of applicants who obtained degrees in Child Development and Speech-Language pathology. We are always excited about the possibility of working with them.
What areas of practice are you seeing graduates going into? Do they tend to find jobs in the local school districts or more often join private practices?
Caio:  The majority or our graduates stay in CA, mostly because jobs are abundant here. We offer clinical experiences in early intensive behavior intervention, feeding disorders, traumatic brain injury, and organization behavior management. Our students tend to obtain jobs in the private sector (usually early intervention programs), and many of our graduates are working in school districts around northern CA. Local employers tell us that they prioritize our students over those who obtained degrees online, mostly because of their problem-solving and conceptual skills, which are mostly acquired during their last year, when they conduct an experimental thesis. As part of the California State University system, we aim to prepare ​educated and responsible behavior analysts to contribute to California's schools, economy, and future.
What are some of the things you love most about the ABA program at your university – the kind of things you'd like future students to know about as they consider their options?
Caio:  As I mentioned earlier, we are a traditional academic brick-and-mortar program, which is rare these days, especially with the proliferation of online education (which can be a great way to respond to current demand). Also, we are one of the few programs who still operate an animal laboratory for operant conditioning. Thus, we are an ideal alternative for those students who excel working in small groups, while also receiving individualized attention from their advisor. Our program is modeled after long-standing behavioral programs where our faculty received their training. Dr. James Carr, CEO of the BACB calls us as a "boutique program," referring to our small size, and intensive research productivity. We have four tenured or tenure-track behavior analysis' faculty, all of whom have been trained in behavior analytic doctoral programs doing either experimental or applied research. Each of us admits two students per year (8 students admitted each fall). Students are assigned to research projects in their first year and conduct their (required) experimental thesis in their second and third years. If you look at traditional measures of academic success, we excel at all of them. Our students graduate on time, we have extremely high retention rates, all of our students obtain jobs in the field, get accepted into Ph.D. programs, and our passing rates on the BACB exam are really high. It is quite common for our students to graduate with a couple of peer-reviewed publications in the top academic journals in our field, such as the Journal of Applied Behavior Analysis, the Journal of the Experimental Analysis of Behavior, Behavioral Interventions, andThe Analysis of Verbal Behavior. My students alone have received over 30 awards for their research. I am biased, but I think this is impressive. I have no doubt that we are one of the top 5 ABA programs in the country if you use the data I described above. I welcome any of your readers to visit our campus or stop by our graduate poster at the ABAI convention to gather more information.
<!- mfunc search_btn -> <!- /mfunc search_btn ->
What do you feel are the most pressing issues in ABA today, and how does the program at your school prepare graduates to address these issues?
Caio:  First, it is the shortage of professionals. But most importantly, a shortage of qualified professionals. I have been recently contacted by the program director of a reputable ABA agency in Northern CA who wanted to recruit our students, mostly because she has been disappointed at some of the candidates (with BCBAs) she has been interviewing. When interviewees are asked about the distinction between functional assessment and experimental functional analysis and when to use these procedures, most can't answer accurately. Some have a hard time defining MOs, or even the concept of reinforcement without solely appealing to examples. I have heard this from many employers. Although anecdotal, this worries me. The problem may be a function of folks learning to apply ABA techniques, while memorizing the academic content necessary to pass the BACB exam. If we don't develop critical skills, and a conceptual understanding of the science, ABA techniques that are so powerful may never evolve, because no one will know how to improve them or to critically and experimentally evaluate their effectiveness. Clinicians need to understand experimental designs, for instance, if they want to show that their intervention, and nothing else, is responsible for the clients' performance. The lack of conceptual understanding may also lead to naïve consumers – I am talking about professionals consuming the science and not clients. These professionals may find any new technique, assessment, or procedure attractive, just because it is new, or because it is being heavily marketed. Moreover, the shortage of professionals leads to the creation of many training programs, mostly by private institutions. The current demand for behavior analysts encourages the proliferation of for-profit training programs, trying to graduate as many students they can over a short period of time, while employing minimally qualified part-time instructors as to maximize their profits. Even though not all private programs do this, students need to select their graduate program wisely if they want to receive a top-notch education.
The university offers students enrolled in your MS in ABA program specialized study options. Do many students earn academic credit through individualized study or fieldwork designations?
Caio:  Yes, students register for research units and, as part of the program, attend a weekly 2-hour laboratory research meeting with their lab mates and advisor. Students are involved in research since day one, so when it is time to propose their thesis research, they usually already have a question and are prepared to successfully conduct the study. They also work between 15-20hrs per week providing ABA services so they can learn critical clinical skills (see my answer below).
Which regional schools and agencies have you established research partnerships with?
Caio:  We have partnerships we some amazing ABA service providers in the region who offer paid internships to our students. Extremely qualified BCBAs vetted by us (some of whom were our graduate students) offer supervision to our students who work between 15-20 hours per week to obtain their experience requirements. We have also sent students to intern at The New England Center for Children where I used to work. Additionally, we collaborate with two institutions in Brazil where I consult. Our research is either conducted on campus or at one of the internship sites. I also have established research partnerships with academic institutions abroad (South America and Europe), so there are many opportunities for our students to travel and/or collaborate with faculty at these institutions.
This school also offers an undergraduate Behavior Analysis Certificate program. Are credits earned in this program applicable toward a degree?
Caio:  Yes, towards a bachelor's in Psychology. The coursework meets the requirements for students to take the BCaBA exam, as long as they meet the experience/supervision requirements. This is a rigorous program that prepares students to become BCaBAs and for graduate work in some top institutions. Many of our undergraduates apply to our graduate program, while others have been admitted straight into Ph.D. programs or master's programs at the University of North Texas, Western Michigan University, West Virgina University, Utah State University, University of the Pacific, among others.
Please feel free to add anything else you would like potential students to know about your program and that you feel would be good for them to consider before choosing a program.
We are a small rigorous program aimed at training applied behavior analysts who are scientist practitioners. Students come out of our program prepared to enter the job market and/or succeed in Ph.D. programs. We specialize in behavior analysis as applied to the following areas: Autism and language development (me), feeding disorders (Dr. Penrod), traumatic brain injury (Dr. Heinicke), and performance management (Dr. Brand). We have a very active student association (Student Association for Applied Behavior Analysis) who hosts many invited speakers who come to our campus from all over the U.S. and abroad. Our students get to know and interact with leaders in the field while attending or program.
In summary, candidates should choose a program based on the quality of its faculty, and the success of its graduates. These are measurable outcomes. Candidates can look at each faculty's research interests, recently published articles, conference presentations, as well as talk to current and former graduate students to find out more about our M.S. program and how prepared they were to enter the job market or a Ph.D. program. As researchers, our mission is to advance the field of behavior analysis, and our select group of students are helping us on this journey while obtaining their degree. They are all very proud to be part of this program and would stay with us if we also offered a Ph.D. option. Maybe, that is what we should do next.
For more information on each ABA faculty and their respective research laboratory visit the following sites:
Dr. Caio Miguel
http://www.verbalbehaviorlab.com
https://www.facebook.com/verbalbehaviorlab/
Dr. Denys Brand
https://www.performanceimprovementlab.com
https://www.facebook.com/performanceimprovementlaboratory/
Dr. Megan Heinicke
https://www.heinickeresearchlab.com
Dr. Becky Penrod
https://www.pbrlab.com
https://www.facebook.com/PBRLab
Student Association for Applied Behavior Analysis
https://saabacsus.wixsite.com/saaba
https://www.facebook.com/SAABACSUS/
Admissions' information
https://www.csus.edu/college/social-sciences-interdisciplinary-studies/psychology/
---
Check out our full interview series here to see what other professors and faculty are saying about their ABA programs.
<!- mfunc search_btn -> <!- /mfunc search_btn ->