We recognized Clemson University as one of the Top 57 Best Schools Offering ABA Bachelor's and BCaBA Courses, adding them to our list of top recommendations for ABA undergrads.
We were excited to hear from William H. Edwards, a faculty member at Clemson University who took the time to answer a few questions about how the school works to create a great student experience to prepare graduates for a career in applied behavior analysis.
<!- mfunc feat_school ->
Featured Programs:
Sponsored School(s)
<!- /mfunc feat_school ->
Clemson University Programs:
Clemson University Center for Behavior Analysis Certificate Program (BCaBA VCS)
---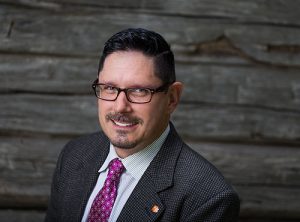 Professor/Faculty Name:      William H. Edwards
Tell us about the types of students you see come through your program. Are you seeing more non-traditional students and career changers coming from other fields?
William:  It's absolutely the case in the context of our program that we see mostly non-traditional students, and that our students are attending from almost every continent as the visibility and popularity of Behavior Analysis increases globally.  I would not say we are seeing people changing fields so much as they are trying to either advance from a current position or being required to obtain advanced training by an employer.
What areas of practice are you seeing graduates going into? Do they tend to find jobs in the local school districts or more often join private practices?
William:  Although we do not have specific data on this at this time, we are working to establish a stronger data base to analyze such information.  I would say, based on anecdotal evidence, more people are working in school districts than in private practices at this time.  This however, fluctuates greatly in our case and depends on the cohort at the time.
<!- mfunc search_btn -> <!- /mfunc search_btn ->
What are some of the things you love most about the ABA program at your university – the kind of things you'd like future students to know about as they consider their options?
William:  Our program is designed to offer affordable training with a fair amount of flexibility while also maintaining the rigors of a graduate level program.  We have attempted to provide the closest approximation to a traditional classroom experience as possible even though our courses are online.  Our instructors know their cohorts and understand the strengths and weaknesses of our students.
What do you feel are the most pressing issues in ABA today, and how does the program at your school prepare graduates to address these issues?
William:  I think our discipline is in the greatest position it's ever been in at this time, and that it is poised to continue growing and gaining recognition.  That said, we have challenges of maintaining quality instruction while also meeting demand, but also doing so without sacrificing our core roots in science, our focus on behavior as subject matter, and without emphasizing one application area over another at the expense of the broader conceptual underpinnings of the science.  There are certain application areas that are extremely popular now such as Autism intervention, and while it is our goal in helping individuals become exceptional practitioners to serve those diagnosed with Autism, the credential in our field is not specific to any diagnosis.  Therefore, we have created a program that ideally affords participants the opportunity to truly learn behavior analysis and be exposed to the many areas of application while also meeting the degree requirements necessary to become credentialed.
The school's Center for Behavior Analysis offers online course sequences for students interested in becoming a BCBA or BCaBA. Are students from other departments within the university eligible to enroll in these course sequences?
William:   Students are eligible to enroll, absolutely.  Our program is a certificate only program at this time, so while students from other departments are eligible, they would not receive degree credit from Clemson for enrollment or completion.
Does the program offer extra guidance to help students prepare for the BCaBA certification exam? 
William:   Our program offers limited exam preparation courses and guidance toward taking and passing the exam.
How many courses does each course sequence contain? Can they be retaken? 
William:   Our sequence is broken into 6 courses with 9 sections total.  We require that the first two courses in the sequence be taken in succession and prefer that all courses be taken in succession (although after the second course is completed students can take more than one course simultaneously if there is space available).  If a student fails a course he/she can retake that course but they will 1) not be allowed to take another course in the sequence until passing the failed course and 2) they will be entered into a new cohort as a result.
---
Check out our full interview series here to see what other professors and faculty are saying about their ABA programs.
<!- mfunc search_btn -> <!- /mfunc search_btn ->