We recognized the Michigan School of Psychology for offering one of the 23 Best Master's in Psychology Programs with ABA Emphasis, adding them to our list of top recommendations for students in the area.
We were excited to hear from Ruth Anan, PhD, BCBA-D, a faculty member at the Michigan School of Psychology who took the time to answer a few questions about how the school works to create a great student experience that helps prepare graduates for a career in applied behavior analysis.
<!- mfunc feat_school ->
Featured Programs:
Sponsored School(s)
<!- /mfunc feat_school ->
Michigan School of Psychology (MPS) Programs:
MPS's Certificate in Applied Behavior Analysis: for students who enter the program with a Master's Degree and complete our ABAI verified course sequence of ABA classes
MPS's Specialization in Applied Behavior Analysis: for students completing MPA's Master's Degree in Clinical Psychology who elect to complete our ABAI verified course sequence of ABA classes as part of their master's coursework
---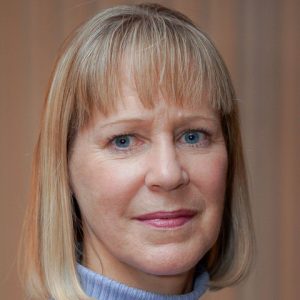 Professor/Faculty Name:     Ruth Anan, PhD, BCBA-D
Tell us about the types of students you see come through your program. Are you seeing more non-traditional students and career changers coming from other fields?
Ruth:
Many of the students studying ABA are employed full time. Some are already working in the field of behavior analysis while others are employed in other occupations. To accommodate our students, MSP's clinical psychology classes are offered both during the daytime and in the evenings and our ABA courses are scheduled one evening a week.
Our programs are attractive to students who want a "brick and mortar" learning environment with a small class size rather than on-line classes. MSP is an independent, not-for-profit graduate school that provides an educational climate which inspires students to live up to their potential, professionally and personally.
What areas of practice are you seeing graduates going into? Do they tend to find jobs in the local school districts or more often join private practices?
Ruth:
Students completing MSP's Master's Degree in Clinical Psychology with a Specialization in Applied Behavior Analysis are very marketable in Michigan. Upon graduation and completion of practicum requirements, these students are eligible to sit for examination to become both a Board Certified Behavior Analyst (BCBA) and a Michigan Limited Licensed Psychologists (LLP). Many agencies in our state are aggressively recruiting individuals who are both LLPs and BCBAs making our graduates highly marketable.
Michigan recently passed an autism insurance mandate and subsequently there has been a large upsurge of ABA clinics in our state, providing our graduates with a plethora of job opportunities to work with children with autism spectrum disorders.
In Michigan, there are a gradually growing number of job opportunities for BCBAs to work in school settings, in psychiatric hospitals, and with individuals who have experienced traumatic brain injuries.
<!- mfunc search_btn -> <!- /mfunc search_btn ->
What are some of the things you love most about the ABA program at your university – the kind of things you'd like future students to know about as they consider their options?
Ruth:  I love MPA's three core values! They are as follows:
We respect every person. Period.

This stems from MPA's roots in humanistic psychology. Students feel and appreciate this attitude of respect.

We value genuine relationships.

We foster supportive connections among students and between students and professors.

We practice what we teach.

Professors teaching ABA and Clinical Psychology coursework are also practicing in clinical settings, as opposed to solely working in academia.
What do you feel are the most pressing issues in ABA today, and how does the program at your school prepare graduates to address these issues?
Ruth:  One current pressing issue in ABA is that it is mistakenly becoming synonymous with intervention for individuals with autism spectrum disorder. ABA is indeed an efficacious treatment for those with this disorder, particularly when it is implemented as early as possible and at an appropriately intensive dosage. The improvements observed in the quality of the lives of individuals with autism has rightfully generated strong public interest in ABA. But ABA is effective in the treatment of a wide range of diagnoses. MSP's ABA program prepares our graduates to utilize behavior analytic interventions with diverse populations.
One of the graduation requirements for the graduate certificate in ABA program is a Behavior Change Systems Seminar. What exactly does this seminar entail?
Ruth:  Our ABAI verified course sequence includes six courses totaling 21 credit hours. Our ABA classes were designed to meet the more stringent 5thedition task list of the Behavior Analysis Certification Board required for candidates sitting for the BCBA exam beginning 1/1/2020. Prior to that date, candidates' exam is based on the 4thedition of the task list, one section of which includes behavior change systems. Our Behavior Change System Seminar is a one-day class covering that content area for students who plan to take the BCBA exam prior to 1/1/2020.
How do small class sizes promote student participation within the program?
Ruth:  MSP's small class size allows students to actively participate in engaging class discussions each week. Rather than passively absorbing information while a professor delivers a lecture, students are dynamically involved in their learning. This facilitates their acquisition and retention of behavior analytic concepts.
Does the MS in ABA program help students find supervised fieldwork so they can meet BACB requirements for certification?
Rachel:  Students are responsible for securing their own fieldwork placements for the Supervised Independent Fieldwork requirement for examination eligibility. Faculty in the program are happy to provide advice to students and offer to facilitate introductions between students (particularly those that may be in Virginia) and our network of ABA practitioner partners who may be willing to host fieldwork students. We do not, however, arrange for fieldwork placements or provide the required supervision.
Please feel free to add anything else you would like potential students to know about your program that separates you from the field or that would be good for them to consider before choosing a program.
MSP's ABA faculty provide students with more than just conceptual knowledge. We view our students as aspiring behavior analysts and our job is to help them reach their goals. In that pursuit, we provide them with support in obtaining their clinical training experience hours, guidance in the process of securing employment, and mentoring in their professional development.
<!- mfunc search_btn -> <!- /mfunc search_btn ->
---
Check out our full interview series here to see what other professors and faculty are saying about their ABA programs.