We recognized Montana State University – Billings as one of the 62 Best Schools with Online ABA Master's and Certificate Programs, adding them to our list of top recommendations for ABA graduate students.
We were excited to hear from Cheryl Young-Pelton, EdD, BCBA-D, LBA, a faculty member at Montana State University – Billings who took the time to answer a few questions about how the school works to create a great student experience that helps prepare graduates for a career in applied behavior analysis.
<!- mfunc feat_school ->
Featured Programs:
Sponsored School(s)
<!- /mfunc feat_school ->
Montana State University – Billings ABAI-accredited Programs:
MSSED Advanced Studies ABA
ABA Verified Course Sequence (post-grad, or for students currently earning a graduate degree)
---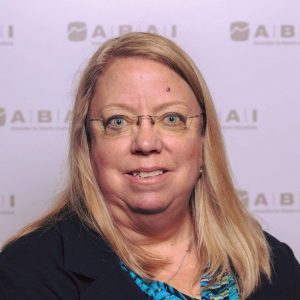 Professor/Faculty Name:     Cheryl Young-Pelton, EdD, BCBA-D, LBA
Tell us about the types of students you see come through your program. Are you seeing more non-traditional students and career changers coming from other fields?
Cheryl:  Students in our program might be considered non-traditional in other parts of the U.S. In the Northern Rocky Mountain region however, it seems that students rarely continue into a Master's program directly from a Bachelor's degree, but perhaps this is becoming a national trend. Most of our students begin their program 5 or more years past their Bachelor's degree.
Students who begin our Master's ABA degree program want a career boost, either because they've done direct ABA treatment services for a few years (e.g., , RBT, BCaBA) and they have been encouraged to apply to the program to earn a promotion, or because they are a special educator and they want to earn a Master's degree.
Special education teachers choose this Master's degree for several reasons: (a) to develop a high level of expertise, (b) earn a pay raise that comes from having an additional degree, and (c) receive an additional certification. Some special education teachers complete the program and do not take the BCBA exam, because it is not recognized by the State of Montana Office of Public Instruction.
What are some of the things you love most about the ABA program at your university – the kind of things you'd like future students to know about as they consider their options?
Cheryl:  The ABA Program at MSUB emphasizes the utility of behavior analysis and the importance of improving the human condition – Socially significant behavior change can happen everywhere!
We are unique in addressing the needs of distance and remote graduate students, because Montana is the fourth largest state in the U.S. by area, yet has a relatively small population (just 1 million). The large expanse of ranches, wheat fields, mountain ranges, rivers, forested areas, and Indian reservations makes travel challenging, especially during the fall, winter, and spring months. The ABA Program is a pioneer and leader in distance and remote learning, and MSU Billings is listed as the "most affordable" of the 2019 Best Online Colleges in Montana.
Our program is offered completely online in an 'asynchronous' format (not requiring students to sign in a certain times) and our BACB intensive practicum is offered as a Professional Practice track with remote supervision by university adjunct faculty who are BCBAs. Of course, we also offer on-site, in-situ supervision for local students, and we encourage the formation of groups for studying and critical peer-review. Some of these groups are local but students can also use library and online resources to form distance relationships spanning the globe.
The MSSED ABA degree program was developed with ABAI accreditation as a goal since the program started in 2009, and maintaining accreditation will be part of our continuous improvement plan. We plan to hire additional faculty and add an on-campus clinic which will highlight ABA practices for school teams and clinics/agencies who seek professional development opportunities. These opportunities make MSU Billings a great place to consider for Graduate school.
MSU Billings is also close to some fantastic day trips: Yellowstone National Park, the Bighorn Canyon National Recreation Area, and the Red Lodge, Bridger Bowl, and Big Sky ski areas.
<!- mfunc search_btn -> <!- /mfunc search_btn ->
What do you feel are the most pressing issues in ABA today, and how does the program at your school prepare graduates to address these issues?
Cheryl:  I think there are two issues facing graduates today.
First, graduates want to earn a living wage so they can pay back their student loans, build a house, buy a car, and so on. The reality is that some companies who hire our graduates just as they are applying for their BCBA exam, put too much emphasis on billing rather than developing a competent behavior analyst in their first professional position. As a result, graduates are assigned heavy caseloads. When the emphasis is on potential fees rather than integrity, an ethical dilemma erupts. Our graduates sometimes get caught in the middle. Our courses on ethics can't always prevent employer traps like these.
The second issue facing graduates is somewhat related to the first, and it involves billing for services not rendered – but also supervision not well-supervised. Case in point: Southeast Florida and Medicaid Fraud. The fifth edition task list has an increased emphasis on supervision and I think that will help our students be more competent in this area.
Do most graduates of the MSU-Billings SPED/ABA program go on to work in the school system? What other career paths are you seeing SPED/ABA graduates take?
Cheryl:  I would estimate half of our graduates are school employees and the other half are ABA therapy clinic employees. At this time, schools in Montana do not recognize the BCBA credential as 'Related Services' because it is not listed in IDEA. It would take a legislative action to change that rule. So, if a graduate student starts our MSSED Adv. Studies ABA Program is not already licensed/endorsed in special education, our degree will not provide it. The term "Advanced Studies" means the degree goes beyond teacher licensure and endorsement to a specialty, which is the BCBA.
Offering a program that is dual-accredited by ABAI and CAEP is impressive. Relatively few programs out there that offer the BCBA VCS actually go through the additional reviews required to earn ABAI accreditation. Could you tell prospective students what makes ABAI-accredited programs unique and some of the benefits that come with earning a degree through a program that has this accreditation. 
Cheryl:  CAEP is an accreditation program for educator preparation, and as I mentioned in the previous question, we go beyond this level to a specialty, which is the degree in behavior analysis. A Verified Course Sequence is necessary to sit for the exam, and it represents the minimum for that requirement. MSU Billings earned the first course sequence approval in 2009 (3rdedition task list), and updated that course sequence in 2012 (4thedition), and once again in 2018 (5thedition). Each task list and new course sequence requirement has meant that our syllabi and course content are updated to the latest information and materials. Degree-seeking and non-degree-seeking students all take the same VCS.
Accreditation for the Master of Science in Special Education Advanced Studies ABA Emphasis degree program was important for several reasons.  Mainly, it reinforced our university's commitment to continuous improvement of our program, innovation in online and onsite training, and scholarly endeavors for our students and faculty as well as a greater commitment to the community. Accreditation allows the VCS, practicum, and capstone experiences to fall under one cohesive plan focused on the science and practice of behavior analysis. MSUB's accredited status also requires ongoing efforts to provide updated technology, additional faculty, and resources for students, including an operational on-campus clinic.
Do all the faculty teaching courses in the SPED/ABA Program hold certification from the BACB?
Cheryl:  Absolutely. All faculty who are full-time tenure-track in the core program have terminal degrees (Ph.D. or Ed.D.) and are a BCBA or BCBA-D as well as Montana Licensed Behavior Analyst. All adjunct faculty who are instructors or supervisors are BCBAs who are qualified to supervise.
Please feel free to add anything else you would like potential students to know about your program that separates you from the field or that would be good for them consider before choosing a program.  
Cheryl:  Our ABAI State Chapter, Montana Association for Behavior Analysis (MT ABA), was founded by Dr. Young-Pelton in 2013, and our graduates and faculty have played key roles in the organization since its inception. Another core ABA faculty member, Dr. Young is President Elect of MT ABA, and she is developing student participation in the chapter.
We are small enough to know students by name yet big enough to be deeply involved in both the science and practice of behavior analysis.  We follow graduates for many years beyond graduation. We recognize that students are people first and everyone has a story to tell; we encourage each student to use their capstone project to highlight their career interests so their research can launch them in a direction they wish to pursue.
The MSSED Advanced Studies ABA Degree is WICHE eligiblebecause of its uniqueness, which means students who live in 14 western states and territories can qualify for resident tuition rates (a savings of approximately 50% per graduate credit).
---
Check out our full interview series here to see what other professors and faculty are saying about their ABA programs.
<!- mfunc search_btn -> <!- /mfunc search_btn ->