We recognized Oakland University among the Top 57 Best Schools Offering ABA Bachelor's and BCaBA Courses, and for offering one of the 32 Best Master's in Education Programs with an ABA Emphasis.
We were excited to hear from : Jessica Korneder, PhD, BCBA-D, a faculty member at Oakland University who took the time to answer a few questions about how the school works to create a great student experience that helps prepare graduates for a career in applied behavior analysis.
<!- mfunc feat_school ->
Featured Programs:
Sponsored School(s)
<!- /mfunc feat_school ->
Oakland University Programs:
MEd in Special Education, ABA Concentration
BACB VCS for BCBA Certification
BACB VCS for BCaBA Certification
---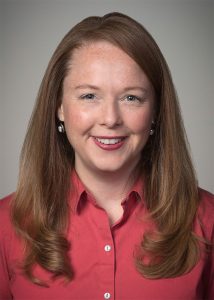 Professor/Faculty Name:      Jessica Korneder, PhD, BCBA-D
Tell us about the types of students you see come through your program. Are you seeing more non-traditional students and career changers coming from other fields?
Jessica:  In our program we generally have two types of students. One group of students are behavior technicians that are working in the field of ABA at private clinics or providing in-home services. These students are typically just starting their professional careers and are interested in becoming a Board Certified Behavior Analyst (BCBA)/ Board Certified Assistant Behavior Analyst (BCaBA). The second group of students are school administrators, teachers, or paraprofessionals who are interested in growing professionally. These individuals are looking to further their career, interested in applying ABA principles and methodologies to help support their classroom, or to gain higher education in the field of ABA.
What areas of practice are you seeing graduates going into? Do they tend to find jobs in the local school districts or more often join private practices?
Jessica:  Our students generally work in private practice such as clinics or provide in-home therapy when they graduate. Previous students have become entrepreneurs and opened their own ABA clinics and consulting companies. Additionally, Oakland University graduates looking to further the field of research in ABA may have the opportunity to be a staff member or instructor in one of our programs. Some of our teachers from local school districts remain in the schools as teachers while some may move into more of an administrative role such as a behavior specialists or behavior support coordinator for a school district.
<!- mfunc search_btn -> <!- /mfunc search_btn ->
What are some of the things you love most about the ABA program at your university – the kind of things you'd like future students to know about as they consider their options?
Jessica:  Our program is great for working adults. The classes are in the evening or online so obtaining a Master's Degree is very accessible for students that need to work fulltime. We also have committed faculty and staff that guide students through the process of completing their coursework, fieldwork, and applying for their board certification exam.
Additionally, there are many options for students. We have BCaBA coursework for students working on their Bachelor degree or continuing education for students that have completed their Bachelors but aren't quite ready to go into a Master's program. For the graduate students, we have certificate programs for individuals that have already obtained a Master's degree. The graduate certificate in ABA (21-31 credits) offers specific courses in behavioral principles and techniques that fulfill course requirements for the Board Certified Behavior Analyst (BCBA) certification. We also offer a full Master's degree in Special Education with option to complete fieldwork through OU or independently through private agencies. The M.Ed. in Special Education (45 credits) fulfills the BACB degree requirements and the ABA concentration courses are embedded within the degree.
What do you feel are the most pressing issues in ABA today, and how does the program at your school prepare graduates to address these issues?
Jessica: As the field grows, collaboration across disciplines is very necessary. The program at Oakland University is housed in the Special Education department which helps the students learn about the interdisciplinary aspects of ABA, Special Education, and other related fields. Through the various fieldwork sites, students have the opportunity to work with children, adolescents, and adults on various ends of the spectrum and at different developmental levels. As the need for BCBAs grows across age groups and severity of challenging behaviors, having well trained and versatile BCBAs is an advantageous quality that our graduates possess.
Both the graduate certificate in ABA and the M.Ed. in Special Education—ABA Concentration program include the BACB VCS. What kinds of career paths would the certificate be best suited for?
Jessica:  When students graduate they are well-suited to provide ABA services to children, adolescents, and adults diagnosed with ASD and other related disabilities. Many students provide services in private practice settings, home and community settings, or within local school districts. We have had previous students who have returned to academia and teach in verified course sequences at local universities as well. There is an abundance of career paths for students post-graduation and we are proud to provide an education experience that prepares our students to embark on a variety of opportunities.
What kind of board-approved practicum and fieldwork options are available to ABA students at Oakland University?
Jessica:  At Oakland University we have the unique opportunity for practicum students to gain experience hours at our on-campus ABA Autism Clinic. Additionally, we have the opportunity to collaborate within local school districts, at summer camps specifically designed for individuals with ASD, and at adult employment programs. Students have the opportunity to gain experience with children, adolescents, and adults with varying skill sets and behavioral challenges which truly sets our students apart from other universities.
Can any of the ABA coursework be completed online to cater to students with active careers?
Jessica:  Our program is great for working adults. All classes are in the evening or online so obtaining a Master's Degree, Bachelor's Degree, completing a certificate program, or gaining continuing education experience is very obtainable for students that also work fulltime.
---
Check out our full interview series here to see what other professors and faculty are saying about their ABA programs.
<!- mfunc search_btn -> <!- /mfunc search_btn ->