We recognized Saint Louis University for offering one of the 35 Best ABA Graduate Programs (Master's and Doctorate), adding them to our list of top recommendations for ABA grad students.
We were excited to hear from Alyssa N. Wilson, a faculty member at Saint Louis University who took the time to answer a few questions about how the school works to create a great student experience that helps prepare graduates for a career in applied behavior analysis.
<!- mfunc feat_school ->
Featured Programs:
Sponsored School(s)
<!- /mfunc feat_school ->
Saint Louis University Programs:
Master of Science in Applied Behavior Analysis
Master of Social Work with concentration in Applied Behavior Analysis
Post-Master's Certificate in ABA (BCBA Verified Course Sequence)
---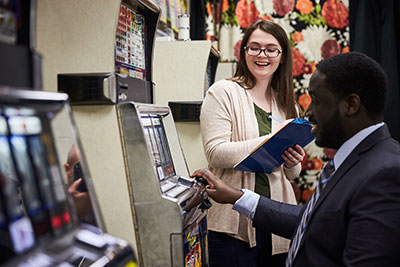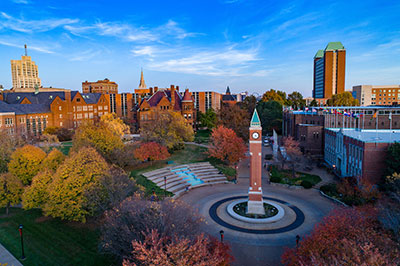 Professor/Faculty Name:      Alyssa N. Wilson
Tell us about the types of students you see come through your program. Are you seeing more non-traditional students and career changers coming from other fields?
Alyssa:  • We typically see students in their 20s, most come to us after 1-2 years serving in the field in some capacity (as line therapists, paraprofessionals in schools, etc.) and decide to return to school. It's a mix of students 1-2 years out of undergrad and those that are coming directly from undergraduate.
• We occasionally have a person come through as a later generation, non-traditional student (usually one or two per cohort)
What areas of practice are you seeing graduates going into? Do they tend to find jobs in the local school districts or more often join private practices?
Alyssa:  Most of our students are offered positions in some behavior analytic capacity in their place of employment or practicum site. Several choose to leave the state with each cohort. Placement is based on need—so at this time, more agencies are hiring than school districts, so the number is likely leaning more towards clinic practice, but many students also gain employment with school districts.
We do have some alumni who go on to work at state level positions, either through state departments of education or mental health.
<!- mfunc search_btn -> <!- /mfunc search_btn ->
What are some of the things you love most about the ABA program at your university – the kind of things you'd like future students to know about as they consider their options?
Alyssa:  Students genuinely learn the science of human behavior here at SLU, but with greater depth than any other program in our region. We repeatedly get this feedback from students post-graduation who go out of their way to reach out and express how much more prepared they are to be leaders in the field. Further, students past and present articulate they notice a clear differentiation between their skill set and knowledge base than anyone graduating from a competitor program in town (and even many out of town).
Our students often are developed to be leaders locally and nationally and if interested, can readily publish in journals and present at national conferences and do so regularly.
Finally, I love that the ABA program is housed in the school of social work that allows us to support persons interested in the science of behavior analysis and not just with a single population (e.g. the discipline is often focused on those serving persons with autism and related intellectual/developmental disabilities). Through our program we develop student understanding of ABA through experiences, reading, and classroom instruction regarding many issues that impact the range of human behavior. As a result, students are exposed to matters related to mental and public health issues related to addiction, poverty, homelessness, etc., in addition to more traditional topics such as education and treatment approaches for Autism. We believe this approach helps students foster more thoroughgoing conceptualization of the science behind ABA, as well as opens the door for our students to advance the field in directions that can help impact and improve the human experience.
What do you feel are the most pressing issues in ABA today, and how does the program at your school prepare graduates to address these issues?
Alyssa: At SLU's ABA program, we believe that the most pressing issues in our society today include social determinates of health and mental health, experiences of trauma and exposure to extreme stress (e.g., adject poverty, systems of oppression, etc.), as well as social justice initiatives focused on climate change, equity and inclusion. Students get exposure to how these issues in classes, as well as opportunities to participate in research and or unique clinical practice initiatives to using ABA to address these issues.
Do the SLU master's programs in applied behavior analysis offer any areas of specialized study? If so, which specializations?
Alyssa:  While no formal programmatic designation of specializations are offered, the ABA program tailors all practicum experiences to fit the individual preferences and career goals of our students. Further, students can take additional classes to emphasize in gerontology, mental health (as related to social work practice), and education.
What kind of fieldwork and research opportunities are typically encountered in the MS program?
Alyssa:  We provide a range of research and clinical opportunities for students. Our program requires students complete research practicum hours, to enhance their appreciation and application of research-based practice. Further, faculty work collaboratively with students across a range of research agendas such as gambling and other forms of substance/process addiction, clinical behavior analysis, and school-based consultation. Our program also has an ABA clinic, where students can specialize their skill sets for specific target behaviors (e.g., challenging behaviors, skill acquisition/discreate trial training, etc.) or processes in treatment (e.g., assessment, diagnosis, treatment).
Please feel free to add anything else you would like potential students to know about your program and that would be good for them to consider before choosing a program.
SLU's ABA program offers two degrees: Master of Science in Applied Behavior Analysis, and Master of Social Work with concentration in Applied Behavior Analysis. We also offer a post-master certificate to students who already have a master's degree. We are the only program to offer ABA within the MSW degree, wherein graduates are eligible to sit for both the BCBA as well as the LMSW examination after graduation.
SLU's ABA program prides itself on being a research-focused program, where students are taught how to become scientist practitioners. In this way, students are taught to conduct research-informed clinical practice, to disseminate their work to the field and beyond, as well as to continue to consume and stay up to date on research findings to adjust their clinical practice as needed.
---
Check out our full interview series here to see what other professors and faculty are saying about their ABA programs.
<!- mfunc search_btn -> <!- /mfunc search_btn ->