We recognized Teachers College, Columbia University as one of the Top 20 Best Schools Offering Applied Behavior Analyst Master's Programs, and on our list of 35 Best ABA Graduate Programs.
We were excited to hear from Jessica Singer-Dudek, PhD, LBA, BCBA-D, SBA, AssocRS, CABAS®, a faculty member at Teachers College, Columbia University who took the time to answer a few questions about how the school works to create a great student experience that helps prepare graduates for a career in applied behavior analysis.
<!- mfunc feat_school ->
Featured Programs:
Sponsored School(s)
<!- /mfunc feat_school ->
Teachers College, Columbia University Programs:
Master of Arts: Teaching as Applied Behavior Analysis
---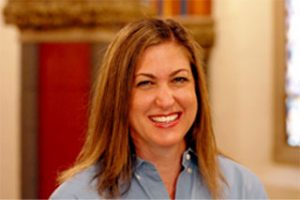 Professor/Faculty Name:      Jessica Singer-Dudek, PhD, LBA, BCBA-D, SBA, AssocRS, CABAS®
Tell us about the types of students you see come through your program. Are you seeing more non-traditional students and career changers coming from other fields?
Jessica:  Our program is quite rigorous; the mean undergraduate GPA of students who are accepted is above 3.5.  We also weigh heavily academic letters of reference, many of which come from well-known researchers in the field.  Typically, our students come to us with some background in behavior analysis.  Almost all have had at least one course in their undergraduate studies; many majored in psychology or education.  Some even have Master's degrees and come do our MA program anyway (hoping it will lead to acceptance into our PhD program).  Further, almost all of our students have worked in labs or schools that implement behavioral programs.  They seek us out because they know of our program and the quality training we provide.  We rarely get applicants who don't already know about us and our model.
What areas of practice are you seeing graduates going into? Do they tend to find jobs in the local school districts or more often join private practices?
Jessica:  Our graduates usually have a range of options available to them upon graduation.  Their CABAS® experience and training (see below), as well as the prestigious TC degree, is highly sought after.  Most continue working in school settings, either as teachers or as behavior analyst consultants, but some do pursue agency or independent work.  A large proportion of our graduates (about 25%) are admitted to our PhD program.  Also, a good number of our students are international.  They return to their home countries upon graduation, helping to spread the science of ABA and the CABAS® model throughout the world.
What are some of the things you love most about the ABA program at your university – the kind of things you'd like future students to know about as they consider their options?
Jessica:  The most important thing about our program is our connection to the CABAS® model schools (www.cabasschools.org).  Our MA students complete two years of full-time work in our Research and Demonstration schools in conjunction with their coursework. The course readings, assignments, and class discussions are inextricably linked to the experiences gained within the schools.  The graduate training and experience taken together result in a much more intensive, integrated kind of training.
The Comprehensive Application of Behavior Analysis to Schooling (CABAS®) model of education is a systems approach to teaching, teacher training, and supervision that places the students at the center of an analytic matrix, emphasizing ongoing rule-governed communication among all component members of the system.  CABAS®is a data-driven, research-driven system whereby the performance of all individuals involved in the educational process—from students to teachers to supervisors, and sometimes parents—is measured, monitored, and analyzed in an effort to produce the best outcomes for the students, who are the core of the system.  Training of teachers and teaching assistants (including our MA students) is the primary focus of our program.  Students will learn as fast as their teachers can teach them.  Efforts to remedy instructional difficulties and accelerate students' program result the in the cutting-edge research emerging from our schools.
The second most important thing is our focus on verbal behavior development.  Stemming from Skinner's groundbreaking theory, Doug Greer and colleagues developed the Verbal Behavior Development Theory, as a result of attempts to put Skinner's theory of Verbal Behavior into practice while remedying the idiosyncratic difficulties in language development experienced by our students with autism and related disorders.  VBDT drives all curriculum and pedagogy in our CABAS® schools and is the basis for most of the research conducted by our MA and PhD students.
<!- mfunc search_btn -> <!- /mfunc search_btn ->
What do you feel are the most pressing issues in ABA today, and how does the program at your school prepare graduates to address these issues?
Jessica:  I think the biggest issue for the field of ABA today is that too often, the science is divorced from practice.  For decades, the science of applied behavior analysis was seen as an obscure branch of psychology, usually given very little attention in undergraduate psychology courses.  Over the years, ABA has become more widely known, but mostly only for dealing with problem behaviors, like those most commonly associated with autism spectrum disorders.   Although the research base of the science extends to a wide range of individuals and problems, the practice of ABA remains largely relegated to those with autism. Behavior analysts have the potential to contribute greatly to such areas as addiction (smoking, drugs, alcohol, gambling, etc.), nutrition (e.g., weight loss, healthy eating), exercise, and numerous other behavioral issues.  Further, the operant principles of verbal behavior outlined by Skinner (1957) have led to verbal behavior analysis becoming a leading method of improving the speech and communication skills, yet these practices are rarely incorporated into speech/language services.  Finally, advances in the education of children with and without developmental disabilities can be attained using behavior analytic instructional procedures. The CABAS®/Advanced Independent Learner model has been used in schools for almost 40 years.  Students in CABAS®/AIL classes have demonstrated advancements from 1-4 grade levels in a 6-month period.  Accelerating ALL students' learning should be the goal of all educators.
Graduates from the MA in Teaching as ABA program are eligible for four distinct certifications. This isn't something we see in many other programs. Could you tell prospective students a bit about this and what it means for a teaching career in New York?
Jessica:  Behavior analytic training is increasingly becoming preferred, if not required, in many educational settings.  In addition to providing the coursework and supervised experience, qualifying to sit for exams leading to certification as a Board-Certified Behavior Analyst (BCBA) and Licensure in ABA in New York State (LBA), our students also qualify for NYS Teaching certification in four areas—dual certification (General and Special Education) in Birth through 2ndgrade (Early Childhood Education) and 1stgrade through 6thgrade (Childhood Education).  Throughout their 2 years in the MA program, our students rotate through several schools and classrooms, working with children in each of the areas and grade levels specified.
In addition, our MA students may qualify for CABAS® Teacher ranks (Teacher I and Teacher II).  These ranks incorporate three-tiered modules consisting of competencies associated with a) Verbal Behavior about the Science, b) Contingency-Shaped Teaching Repertoires, and c) Verbally Mediated Data Decision Analysis Repertoires.  These competencies are gained through either coursework associated with degree programs in Teaching as Applied Behavior Analysis, non-degree Teacher Training programs, or on-site individualized training.  The three-tiered modules are completed through a Personalized System of Instruction (PSI) format (Keller, 1968).  Modules are based on increasing levels of verbal complexity, and in-situtraining in model school and classroom environments.  Mastery of training module components lead to CABAS®ranks, which are conferred by the CABAS®Professional Advisory Board as acknowledgement of the competencies gained.   Two separate doctoral dissertations have demonstrated that the CABAS®ranks are the only variable that can predict student achievement, when compared to commonly used variables such as teacher level of education, certification, years of experience, and demographic variables such as teacher ethnicity, age, and native language (Scherzo, 2010; Silsillah, 2019).
Teaching as Applied Behavior Analysis is paramount to our program—principles of ABA are applied to all elements of instruction, from ensuring delivery of discreet, unambiguous instructional antecedents to appropriate, non-punitive consequences, and instructional design aligned with students' verbal development.  Our students are trained to define, measure, identify, implement, analyze, and correct instruction so that their students perform optimally and achieve the highest educational outcomes possible.  It makes them highly qualified for a wide variety of jobs in the education field.
The MA program provides preparation for working in classrooms using the CABAS Accelerated Independent Learner Model. How does this model operate?
Jessica:  The CABAS® AIL classroom is based entirely on scientific procedures and emphasizes individualized or differentiated instruction using one of the most thorough, if not the most thorough, curriculum-based measurement currently available. In this program, students are instructed on objectives derived from the school district's curriculum (and additional AIL curricula consistent with the national CORE) to mastery. An essential component of the AIL classroom is that each student moves at his or her own pace. That is, the students' progress drives their instruction and instruction is accelerated. For students who progress quickly through objectives, they move at an advanced pace and for children who have difficulty achieving an objective, scientific research-based tactics are applied until mastery is achieved. In some cases, teachers may induce a verbal behavior developmental capability or cusp so that students can learn in ways they could not prior to these interventions. All students are taught skills and the relevant developmental cusps are established to allow them to become independent learners. They learn to monitor their own progress, set realistic and appropriate goals, evaluate their progress and determine the ratio of accomplishment to self-reinforcement. All students are taught to learn from observation as well as direct instruction to prepare them to be independent learners. Classrooms are designed to be positive environments wherein coercive procedures are avoided and a major goal is the expansion of the children's community of interests. Learning to enjoy and prefer engaging in learning activities is a systematic goal. It is not enough to learn to read and do math fluently, it is equally as important for the student to learn to love to read and do math.  The model is based on research that has reported 4 to 7-times more learning than control or baseline educational procedures (See the relevant research cited in this website, www.cabasschools.org).  An initial evaluation conducted after the first two years of the AIL program showed that all of the children were performing on a standardized test from two to six grade levels above their grade level in mathematics, reading and language arts, with the exception of one child who was performing at grade level.
How do PhD students help mentor MA students during the ABA teaching placement part of the program? 
Jessica:  All of our PhD students have successfully completed our MA core and spent two years working full-time in classrooms under the mentorship of those with more expertise.  We only accept PhD applications from students in our MA program, so all mentors have acquired the expertise they seek to impart to their mentees. The teaching placement is a critical part of the program, because it provides opportunities to learn the science and its application to teaching children.  In that role, PhD students are critical instructors for the first- and second-year MA students, an experience that prepares the candidate to teach and mentor graduate-level students.  In keeping with the CABAS® model, our PhD candidate teachers are mentored by behavior analyst supervisors who themselves have completed the PhD program.  PhD students, aided by their MA students, conduct cutting-edge research in efforts to advance their children's verbal development and they play a significant role in our record of providing measurably superior instruction and bridging the educational gap.
Please feel free to add anything else you would like potential students to know about your program.
We look for candidates who demonstrate a strong interest in a science of teaching.  In our MA program, we do not seek to simply train BCBAs or LBAs (although for some that is the ultimate goal).  Our program is devoted to a system that prioritizes student success—whether or not students are neurotypically developing, English Language learners, or academically advanced.  We seek applicants who share our passion for making a difference at the individual student level, as well as improving entire educational systems.  Our 2-year MA program is extremely rigorous and intense, leaving little time for anything else, but our graduates will say it was worth it!
However, for those who are seeking to augment their existing MA degrees with relevant ABA credentials, we have recently begun offering an Advanced Certificate program in ABA.  Students who enroll in this program have or are pursuing master's degrees in areas such as education (general and special), school psychology, and clinical psychology, among others.  The 24-credit program satisfies the coursework requirements for licensure in New York State as a Behavior Analyst (LBA) as well as the requirements for certification as a Board-Certified Behavior Analyst (BCBA).  We offer the practicum experience in CABAS®schools or affiliates, in conjunction with the coursework, for a more comprehensive, integrated program.
---
Check out our full interview series here to see what other professors and faculty are saying about their ABA programs.
<!- mfunc search_btn -> <!- /mfunc search_btn ->