We recognized The Sage Colleges among the 62 Best Schools with Online ABA Master's and Certificate Programs, adding them to our list of top recommendations for ABA grad students.
We were excited to hear from Cheryl Ostryn, Ph.D., LBA, BCBA-D – Sarah Russell, M.S., LBA, BCBA – Cheryl Davis, Ph.D., LABA, BCBA-D – Lori L. Finn, Ph.D., LBA, BCBA-D – Sam Blanco, Ph.D., LBA, BCBA-D, faculty members at The Sage Colleges who took the time to answer a few questions about how the school works to create a great student experience that helps prepare graduates for a career in applied behavior analysis.
<!- mfunc feat_school ->
Featured Programs:
Sponsored School(s)
<!- /mfunc feat_school ->
The Sage Colleges Program:
---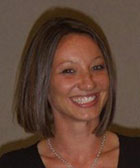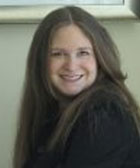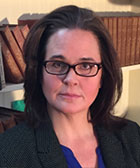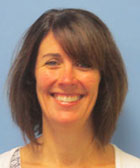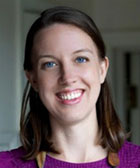 ---
Professor/Faculty Names:      Cheryl Ostryn, Ph.D., LBA, BCBA-D – Sarah Russell, M.S., LBA, BCBA – Cheryl Davis, Ph.D., LABA, BCBA-D – Lori L. Finn, Ph.D., LBA, BCBA-D – Sam Blanco, Ph.D., LBA, BCBA-D
Tell us about the types of students you see come through your program. Are you seeing more non-traditional students and career changers coming from other fields?
Cheryl Ostryn, Ph.D., LBA, BCBA-D:  We see both traditional and non-traditional students graduating from our program. The majority of our students are already working in the field in some capacity, such as therapists or teachers. Our students range in ages and abilities from new undergrads to those with many years of field experience. This program has been well designed to accommodate all types of students, such as those with families and full-time jobs.
What areas of practice are you seeing graduates going into? Do they tend to find jobs in the local school districts or more often join private practices?
Cheryl Ostryn, Ph.D., LBA, BCBA-D:  Graduates from the program have the ability to choose where they would like to pursue their careers. Some will work for private agencies, including day schools and residential schools, while others may work for school districts, or decide to open their own companies. Their education opens many interesting avenues for them in the field of ABA.
What are some of the things you love most about the ABA program at your university – the kind of things you'd like future students to know about as they consider their options?
Sarah Russell, M.S., LBA, BCBA:  The program is small, which allows for students to get to know their professors, and vice versa. While often online programs have large cohorts and students may question the extent to which their professors know who they are, Sage cohorts are small enough to allow that professional relationship to develop. This is important when considering an online program; while convenience is important, it is important for students to feel like their professors are invested in their success. Sage students are advised by the faculty chair during their first semester, which allows the opportunity for students to "get acquainted" with the program, expectations, and procedures with direct contact and interaction from the faculty chair. After that, they are assigned a faculty member who will typically advise them the remainder of their time in the program. Professors are always a simple email or phone call away and are happy to take the time to ensure student success.
Within our program, we work together to ensure that students are learning and accessing all of the necessary content. Our program meets standards for both the BACB and NYSED; upon graduating, students have the educational requirements in order to sit and become a Board Certified Behavior Analyst or Licensed Behavior Analyst in New York. Our program integrates all standards from both, and the professors work together to ensure that the content exceeds those requirements. Student learning and success is also of importance to faculty, so students can be sure that faculty are frequently reaching out to ensure that each student is meeting their personal educational goals.
<!- mfunc search_btn -> <!- /mfunc search_btn ->
What do you feel are the most pressing issues in ABA today, and how does the program at your school prepare graduates to address these issues?
Cheryl Davis, Ph.D., LABA, BCBA-D: The most pressing issues in ABA today are to meet the needs of diverse clients, maintain caseloads that allow for effective oversight and supervision, along with being prepared to utilize a variety of applied behavior analysis interventions with clients. The Sage Colleges addresses these issues in multiple courses to signify the significance of each of these. First, students are taught how to manage caseloads, advocate for the appropriate number of clients and the importance of timely data-based decisions. This is initially taught conceptually and then students are provided a variety of scenarios to work through how to provide effective case oversight. The Sage Colleges places a strong emphasis on utilizing evidence-based practices (EBPs) and works with students through several courses on how to identify these practices, and then creating applied applications for a variety of client profiles. The reality of BCBAs in the public sector is that they will be working with a diverse population, certainly those with autism spectrum disorder (ASD), but also intellectual impairment, HFA, and there is a recent increase in social emotional learner needs. Our program primarily focuses on ASD, however, we ensure students know how to utilize best practices across a wider profile of clients. The Sage Colleges ABA program emphasizes ethical considerations in many courses, allowing student to learn throughout their courses the importance of timely data-driven changes to programming that utilize EBPs.
How does M.S in ABA and Autism program strive to create small, interactive
environments within its online format?
Lori L. Finn, Ph.D., LBA, BCBA-D:  We limit class size to 15 students. All courses include discussion forums where students interact with one another regarding course material. Most courses also have assignments where students interact with one another in smaller groups. Students may collaborate on a project together or provide feedback to one another on clinical cases or work submitted. Student-student interaction may occur through written asynchronous discussion groups, student-created video/audio content, and video conferencing. Students are encouraged to interact with one another both formally and informally, via internet as well as in person in some cases. In their first semester, students are grouped according to physical location, whenever possible, so they have the opportunity to get to know other students in the program that live near them. This provides students with additional peer support and interaction throughout the program.
What kind of optional practicum experiences are offered through the M.S. in ABA &
Autism program?
Cheryl Davis, Ph.D., LABA, BCBA-D:  We offer an optional 4-course practicum sequence where students can accrue experience hours that count towards both the BCBA certification and NYS licensure. Most students that opt to take this sequence take one 2-credit practicum course in each of their 3rd, 4th, 5th, and 6th semesters. Students accrue experience hours in a worksite that is approved by the college, often their current place of employment. Most placements have onsite BCBA supervisors providing individual supervision. Some practicum students are supervised by Sage-appointed supervisors as long as the licensing regulations are followed. Students completing the entire sequence will accrue all hours needed to be eligible to sit for the BCBA exam. Students may also accrue the additional hours needed for NYS licensure.
The school's ABA programs follow a scientist-practitioner model of training. Could you tell
us a bit about how this unique teaching model benefits students?
Sam Blanco, Ph.D., LBA, BCBA-D:  The faculty in the ABA department at Sage College are devoted to the use of the scientistpractitioner model in training students. In this model, students gain the ability to understand and evaluate research in order to apply critical thinking skills the problems they will face as practitioners. The scientist-practitioner model is supported in several ways within our students' coursework.
The first way this is addressed is through providing a general knowledge about the research in our field. Students are required to read both foundational research articles as well as recent research. In several assignments, such as through forums and written assignments, students must clearly summarize, evaluate, and explain the application of this research.
The second way the scientist-practitioner model is utilized is through application of research to given case studies, current cases, and ethical scenarios. Here, students must not only demonstrate knowledge of the research in our field, but also the ability to find research that directly relates to content provided by professors in order to identify evidence-based practices.
Finally, our faculty supports the scientist-practitioner model through the option to participate in faculty research or complete a thesis. In this way, students are able to contribute to the body of scientific research in ABA and develop skills to continue research in the future.
Please feel free to add anything else you would like potential students to know about your program; things that would be good for them to consider before choosing a program.
Lori L. Finn, Ph.D., LBA, BCBA-D: Sage's MS in ABA and Autism program is delivered entirely online. Courses are delivered asynchronously. Asynchronous learning is a student-centered method of learning that allows students to access course materials and complete coursework at different times and locations. Courses include a schedule of required activities and due dates, and students meet these requirements according to their own schedules. This flexibility allows courses to be accessible to all students, regardless of their location, time zone, and schedule.
Sage runs three full semesters a year, and the program is typically completed in 6 semesters (2 years). It can be completed in as few as five semesters. There is no time limit on course completion, so students can also opt to go as slowly as they need.
---
Check out our full interview series here to see what other professors and faculty are saying about their ABA programs.
<!- mfunc search_btn -> <!- /mfunc search_btn ->