We recognized University of Massachusetts Lowell among the 57 Best Schools Offering ABA Bachelor's and BCaBA Courses and as one of the 62 Best Schools with Online ABA Master's and Certificate Programs, adding them to our list of top recommendations for both undergraduate and graduate students.
We were excited to hear from Rocio Rosales, PhD, BCBA-D, LABA, a faculty member at University of Massachusetts Lowell who took the time to answer a few questions about how the school works to create a great student experience that helps prepare graduates for a career in applied behavior analysis.
<!- mfunc feat_school ->
Featured Programs:
Sponsored School(s)
<!- /mfunc feat_school ->
University of Massachusetts Lowell Programs:
Bachelor's in Psychology with a Concentration in Behavior Analysis
Bachelor's to MS in Autism Studies five-year option – For juniors with a minimum 3.0 GPA
Graduate Certificate in ABA: Behavioral Intervention in Autism Certificate Program (BCBA Verified Course Sequence)
Master of Science in Applied Behavior Analysis and Autism Studies
Ph.d. in Applied Psychology and Prevention Science
UMASS Lowell also offers an M.Ed. in Curriculum and Instruction: Autism Studies Option through the University's College of Education (This program does not include the VCS for BCBA or BCaBA certification.)
---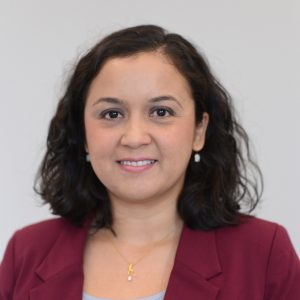 Professor/Faculty Name:      Rocio Rosales, PhD, BCBA-D, LABA
Tell us about the types of students you see come through your program. Are you seeing more non-traditional students and career changers coming from other fields?
Rocio:  The graduate program in Applied Behavior Analysis and Autism Studies at UMass Lowell caters to a diverse group of students. The majority of students in our program apply immediately after completing their bachelor's degree, but some complete our online graduate certificate in ABA before applying to the degree program. Students who complete the ABA certificate first are more typically non-traditional students returning to school after working in the field as teachers, paraprofessionals, and/or behavior technicians. We admit international students on a regular basis, and have been seeing more and more parents of children with autism apply to our program in recent years too. Finally, we can admit UMass Lowell students as early as their junior year to take advantage of our bachelor's-master's option. This option gives students the opportunity to apply coursework towards both their undergraduate and graduate degree. Students who are admitted to this option have a very high GPA and typically have some prior applied and/or research experience.
What areas of practice are you seeing graduates going into? Do they tend to find jobs in the local school districts or more often join private practices?
Rocio:  We are fortunate in Massachusetts to have some of the leading ABA agencies hiring graduates of our program. Some of our alumni have gone on to start their own companies, and some work in public schools or choose to remain at smaller agencies that provide services to underrepresented groups. Although the majority of our alumni are practicing BCBAs, we also have alumni working at some of the leading autism research centers in the U.S. and we are starting to see more students apply to PhD programs, including the UMass Lowell doctoral program in Applied Prevention Science.
What are some of the things you love most about the ABA program at your university – the kind of things you'd like future students to know about as they consider their options?
Rocio:  Students in our program benefit from small class-sizes and individualized attention from faculty. We have relationships with many local agencies that provide behavior analytic services to children and adults with ASD in Massachusetts and New Hampshire. Students may also gain experience working directly with children and adults with other developmental disabilities and with children who present with emotional behavioral disorders. These sites are always eager to hire our students in order to provide them with the required experience and supervision hours they need to qualify for the Behavior Analyst Certification Board exam. The agencies provide high-quality experiences and supervision to our students. We are in regular communication with the supervising BCBAs at each agency and pride ourselves on promoting a sense of community between the university and the affiliated sites.
One unique feature of our graduate program is that students take required coursework from faculty who are not behavior analysts. Students also have the opportunity to conduct research with these faculty members, and many take advantage of this unique opportunity even if their end goal is to practice as a BCBA. We feel strongly that gaining a first-hand perspective from professionals outside the field of behavior analysis is crucial in training behavior analysts to work collaboratively with all professionals. We also instill the importance of academic and professional humility, something we think is incredibly important for the continued success of our field.
<!- mfunc search_btn -> <!- /mfunc search_btn ->
What do you feel are the most pressing issues in ABA today, and how does the program at your school prepare graduates to address these issues?
Rocio: One of the most pressing issues in the profession of behavior analysis is the need for high-quality programs that will help meet the growing demand for BCBAs. A feature of our program that helps us meet this demand is the practicum course sequence that is incorporated into the degree program. Students are required to complete three semesters of a practicum course taught by a full-time faculty member who is also a BCBA-D. One of the major requirements for the practicum course sequence is successful completion of a capstone project that culminates with a poster presentation at UMass Lowell's annual research and community engagement symposium. The capstone project gives students real-world practice implementing single-subject designs into their ongoing clinical work. This helps them fully embrace the scientist-practitioner model during their tenure as a graduate student.
Another pressing issue in the field is a lack of or narrow focus on issues related to culture and diversity. We aim to integrate issues related to culture (e.g., continued professional development in this area) into every course in the degree program. We feel strongly that issues related to culture can't be taught in a single course and must be presented regularly to avoid giving the impression that this is a topic that can be "checked off". Through this repeated exposure to cultural issues, we also help students to become more sensitive to their own biases while preparing them to understand the diverse needs of families, professionals, paraprofessionals, and colleagues they will interact with on a daily basis. Finally, we aim to recruit and welcome students from diverse backgrounds into the program.
A third and related pressing issue in the field is the lack of diversity in the application of behavior analysis. Although the majority of students who come to UMass Lowell are interested in and end up pursuing careers working with individuals with autism spectrum disorder; every student leaves the program with a solid understanding of the philosophical underpinnings of behavior analysis and the many and varied applications of our science. This is also something we incorporate into our undergraduate concentration in Behavior Analysis, where students can get experience and first-hand knowledge of applications in applied animal behavior, organizational behavior management, traditional school settings for children with emotional and behavioral disturbances, among others.
How many required courses are in the program? How many semesters do these courses typically take to complete?
Rocio:  Our master's degree is 42 credit hours (14 classes) and students typically complete the program in 2 – 2.5 years. We require summer enrollment and although this is a hybrid program, the majority of the coursework requires an on-campus presence. The ABA certificate program is 18 credit hours (6 classes) and students typically complete the certificate in 1.5 years by taking two courses per semester. We offer multiple sections of all courses in the certificate program every semester. This allows greater flexibility for students who are working full-time (the majority of our students).
Please feel free to add anything else you would like potential students to know about your program; things that would be good for them to consider before choosing a program.
We have a vested interest in the success of all our students. Once you matriculate into the graduate program at UMass Lowell you will be surrounded by supportive faculty and classmates. The program is rigorous, but once you graduate you will not only be prepared to pass the BCBA exam, but you will also be well-prepared to work as a professional in diverse settings and with professionals from varied disciplines.
---
Check out our full interview series here to see what other professors and faculty are saying about their ABA programs.
<!- mfunc search_btn -> <!- /mfunc search_btn ->