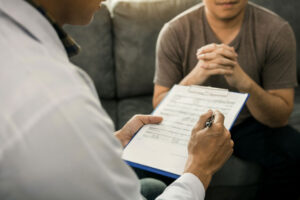 Not just anyone is allowed to offer behavioral therapy services. No one wants some random retail-sales worker looking for a change of pace to just show up and suddenly dive into the intricacies of administering differential reinforcement therapy… at least, not without proving they know what they are doing.
That's exactly what registered behavior technician certification is all about.
Offered by the Behavior Analyst Certification Board (BACB), the premier national standards agency for all ABA professions, the RBT (Registered Behavior Technician) is a paraprofessional certification that signifies proven competency and skills for behavior techs.
<!- mfunc feat_school ->
Featured Programs:
Sponsored School(s)
<!- /mfunc feat_school ->
BACB is the same outfit that sets standards for Board Certified Behavior Analysts (BCBA) and Board Certified Assistant Behavior Analysts (BCaBA). The RBT cert gives you the same kind of recognition for your skills, but in the behavior tech role. Holding the credential means you've earned the professional street cred it takes to work right alongside the big players in applied behavior analysis. And you are definitely going to need it before you go to work with them.
BACB Registered Behavior Technician Certification Puts You In Charge of Your Career
Behavioral therapy is seen as a silver bullet in many areas of mental health treatment. It's particularly widespread in dealing with some of the biggest disorders affecting school children in the United States, namely attention-deficit/hyperactivity disorder (ADHD) and autism spectrum disorder (ASD).
According to the CDC, as many as 1 in every 54 kids in the U.S. has been diagnosed with ASD.
Treatment and accommodations for all those children through the school system are a requirement of the federal Individuals with Disabilities Education Act (IDEA). Those accommodations often require individual, one-to-one therapy for the kids that need it… exactly the kind of work that qualified RBTs can perform.
Schools, hospitals, and rehabilitation facilities all need staff who can perform behavioral therapy work. And all of them are governed by state and federal regulations that require qualified therapists to perform that work.
That makes an RBT certification a golden ticket as far as picking your own path in the world of behavioral therapy. You can prove your own skillset and get the jobs you want in the field to start climbing the career ladder almost immediately.
What is RBT certification?
RBT certification is a paraprofessional certification offered by the Behavior Analyst Certification Board that measures behavior technician skills against a standard task list. The certification requires at least 40 hours of training in those skills, and then passing a written exam and skills review test. By describing a set of tasks and expectations, then measuring those skills through an exam and by evaluation, the certification process ensures that behavior technicians have the necessary training and knowledge to support the work of ABAs and treat patients with dignity.
Is RBT certification worth it?
Not only is RBT certification worth it in terms of getting a job, but it's also accepted by many states as qualification for state-level licensure or certification. In other words, you can't even practice in many states unless you obtain an RBT certification first. Since many RBT certification classes are free or under $100, and the fee for certification itself is only $50, there are very low costs involved, and big benefits! It's also a good first step to getting familiar with ABA to see if you are interested in eventually pursuing a bachelor's program in applied behavioral analysis.
With Only Three Steps and Five Requirements, Registered Behavior Technician Certification is Fast and Affordable
Eligibility for RBT certification is very straightforward. You only have to meet five basic requirements to qualify:
Be over 18 years of age
Have a high-school diploma or GED equivalent
Pass a background check
Complete a qualified 40-hour training program
Complete an initial competency assessment
The three steps you need to take are:
Meet the eligibility requirements
Apply to the BACB
Take and pass the RBT examination
That's it! You're in the door in less than a month if you get all your ducks in a row.
If you look at it carefully, you can see that the RBT certification process basically falls into two pieces:
Establishing eligibility
Applying for and passing the exam
You'll spend most of your time in the first phase. You either meet the age requirement or not, and you probably already have a diploma or GED. Passing the background check is just a matter of sending the paperwork off and not being a criminal. So, training and assessment are the biggest pieces remaining.
The Most Challenging Requirement for RBT Certification is the Training
RBT certification can happen quickly, but there's no question that the longest part of it will be the 40-hour training program requirement.
Increasingly, RBTs are picking self-paced online training programs to meet the 40-hour training requirement for certification.
You will find a wide variety of different online RBT training courses, ranging from ones that are offered for free, on up to ones that will cost you several hundred dollars. But in order to qualify you for the RBT certification, they all need to teach you the basic elements of the RBT Task List from the BACB.
The Initial Competency Assessment is an Important Part of RBT Certification
The next piece of the puzzle is getting your hands-on competency assessment out of the way. For that, you'll need a real, live, qualified BACB therapist to walk you through the RBT Initial Competency Assessment checklist.
The RBT Initial Competency Assessment is a straightforward review of your ability to handle the 20 tasks that every RBT needs to know how to do. The assessment is done through an interview, role-playing, or through an observation of your interactions with an actual client.
At least three skill tasks must be done with an actual client. You don't have to do it all in one sitting but it's fairly easy to complete.
This means you need both a client and either a BCBA or BCaBA to sign off on your performance. Most candidate RBTs can accomplish this by getting hooked up with someone recommended by their training course operator, or through a future employer. If all else fails, you can call up behavioral therapy clinics in your area. You'll find many are happy to help you out.
Applying for Registered Behavior Technician Certification Online is a Slam Dunk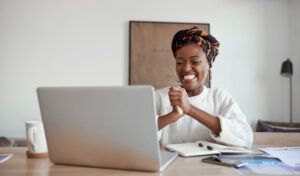 Like everything else these days, RBT applications are filed online. You'll need to create an account on the BACB website, which is completely free of charge. The RBT certification application will cost you $50.
Once your account is created, you can begin your RBT application by uploading the documents required to prove your eligibility. Those will be:
Certificate of completion for the 40-hour RBT training
Completed RBT Initial Competency Assessment form
Copy of your transcript or diploma verifying your education
You'll also need to identify a person who will serve as your RBT Requirements Coordinator or RBT Supervisor. That's the person who will vouch for your age and that you cleared the background check. That's also the person who will handle your supervision, or appoint someone to do it.
Your RBT Requirements Coordinator will almost always be the BCBA you end up going to work for, or the person who performed your Initial Competency Assessment. Most employers are familiar with this process and it's often part of getting hired as an RBT.
Passing The RBT Exam is The Last Step on Your Path to RBT Certification
Within two weeks of your application being completed, you'll find out if it has been accepted or not. If not, you'll receive information about how to fix whatever issues kept you from getting approved.
If it is accepted, you'll get instructions via email for scheduling the last step in the process of becoming certified as a registered behavior technician: taking the RBT exam.
The exam may be your last hurdle, but by this point, you are already set up for success. It is based on the task list that was covered in your 40 hours of training, and that you already demonstrated in part through your Initial Competency Assessment. The 85 multiple-choice questions on the test cover that same material, so you are in good shape to ace the exam in the 90 minutes allotted.
The exam is conducted through Pearson VUE either in person at a Pearson testing center or via online proctoring. It costs an additional $45.
You will get your results immediately, and after that, you can expect your RBT certificate to show up by email within 24 hours. With the certificate and a supervisor, you are ready to roll as a fully certified RBT! Your state may require licensure, but RBT certification offers a quick path to meeting state requirements in most jurisdictions… check with your state licensing board for details.
How long does RBT certification last?
Your initial RBT certification will last for a year and must be renewed at that point. Renewal costs only $35, but you will have to apply to BACB at least two weeks before your certification expires. Additionally, you need to complete a renewal competency assessment conducted by a BACB-qualified supervisor, which will most likely be your employer. You will also have to meet ongoing ethical and supervision requirements periodically throughout your career.
<!- mfunc feat_school ->
Featured Programs:
Sponsored School(s)
<!- /mfunc feat_school ->