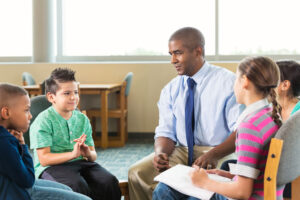 Chances are, if you are looking into becoming a registered behavior technician, it's not for the money.
Maybe you have a family member or other loved one who needs behavioral therapy services. Plenty of RBTs come to the field because they are already caregivers to a parent or child who benefits from behavioral therapy. These people qualify for the RBT offered by the Behavior Analyst Certification Board (BACB) because it helps them perform the kinds of hands-on, round-the-clock therapy that helps the quality of life of someone they care about.
<!- mfunc feat_school ->
Featured Programs:
Sponsored School(s)
<!- /mfunc feat_school ->
Other RBTs are just passing through on their way to bigger and more responsible positions in the world of applied behavior analysis. Maybe you want to take a job as an RBT for a while to see how you like the work before committing to the time and cost of a full master's program in applied behavior analysis that it takes to become a professional ABA therapist. Or maybe you're working your way through one of those programs, and prefer to double up your experience by earning money in the same field you are studying.
RBTs just enjoy working with kids and adults that have the kind of disabilities that behavioral therapy is proven to manage, and getting paid for it only makes it better.
There's no question that anybody that's earned RBT certification deserves far more than they make in such critical jobs. But no matter what your motivation, understanding what the typical registered behavior technician salary is will help you make the best decisions when it comes to training and looking for work in the field.
Figuring Out the Average Salary for Registered Behavior Technicians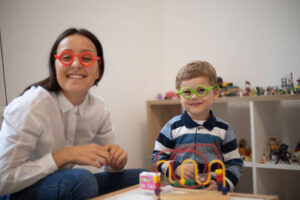 Of course, all RBT jobs are a little different, which means the pay for each of them is different too. Before you have the right position for yourself lined up, the best you can do is look at what the average salary for registered behavior technicians is.
But that's easier said than done!
For starters, it's a little hard to pin down exactly what RBTs can expect to make. The Bureau of Labor Statistics, which is the federal agency responsible for tracking salary and job market data for hundreds of job categories, doesn't track information about registered behavior technicians separately. Instead, it counts them as part of the larger category of psychiatric technicians and aides.
Next, you have to think about regional differences. Just like other positions, the average salary for registered behavior technicians is affected by factors like cost-of-living and local demand for behavioral services. Although your take-home pay might look hefty, you also have to think about what your expenses are and how that impacts what you keep.
For example, these are the averages for the psychiatric technician category, which includes RBTs, in seven different states around the country:
California – $55,840
Texas – $33,280
Washington – $47,490
Florida – $36,950
New York – $43,110
Georgia – $39,270
Illinois – $40,270
California offers the highest average. But according to U.S. News and World Report, it's also the second highest state for cost-of-living in the country. That can make those numbers not quite as attractive at the end of the day!
How much does a registered behavior technician make?
Going by BLS data for the psychiatric technicians and aides category, the average RBT salary in 2021 was about $38,000, or $18.27 per hour. With additional training and experience, RBTs can expect to make more money, however. The top ten percent in the field brought in more than $56,380 per year in 2021. Although the BLS category is not an exact match for RBT jobs, you should find most of them fall within that general salary range.
You can find a full state-by-state breakdown of registered behavior technician salaries here:
Area Name
Employment
Annual mean wage
District of Columbia
360
54220
You Can Boost Your Registered Behavior Technician Pay By Picking The Right Industry To Work In
You've seen that RBT jobs in different states have different average salary levels, but you've also probably realized that the average alone doesn't give you a full picture of your salary potential.
The industry you work in is really one of the biggest factors in determining your salary. You're going to get paid differently if you work in a hospital versus a home health setting, for instance. And those differences are going to exist even within regions of the country.
Choosing the right industry to work in as an RBT is one sure way to boost your salary level no matter where you are located.
Some of the best pay levels come in state government, where the average was $53,060. Those working in general hospitals made $53,060. And techs in Nursing Care Facilities earned $52,740 on average.
So, no, a registered behavior technician job isn't going to make you rich. But it's plenty to pay the bills while you are building up your experience to jump up to becoming a behavioral therapy aide or even a full-fledged applied behavior analyst. You can even work as an RBT while earning your bachelor's degree in applied behavior analysis, getting paid while you are learning in a real-world environment.
It's also likely that pay rates for RBT technicians will be increasing in the future. Also, according to BLS, the employment change between 2020 and 2030 for that job category will be 11 percent, a faster than average growth rate. So, you have the opportunity to get in on the ground floor today in what is likely to be an expanding mode of therapy with booming opportunities and growing salaries tomorrow.
2021 US Bureau of Labor Statistics salary and employment figures for Psychiatric Technicians reflect national data, not school-specific information. Conditions in your area may vary. Data accessed January 2023.